5 B2C Product Customization Trends Shaping the eCommerce Market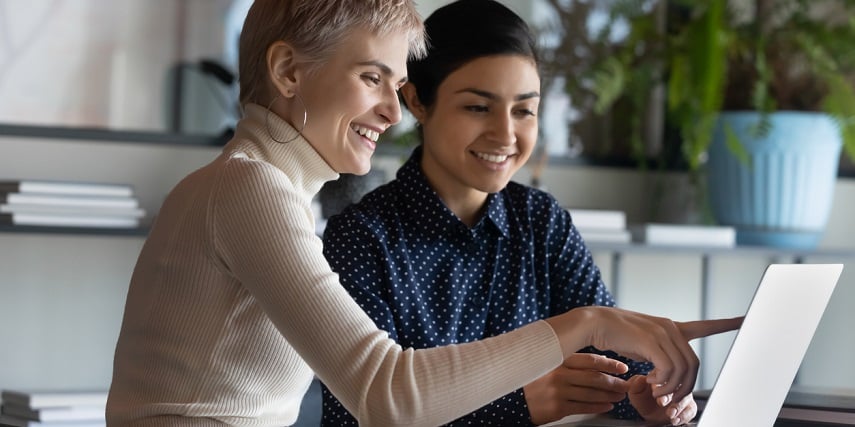 More and more online retailers are investing in product customization in their efforts to personalize the customer experience. This gives consumers the option to choose certain elements and additional details to make custom products that align with their identity and preferences better than the original, mass-produced product could.
This process is what Deloitte calls mass customization. Etsy seems to have shown consumers the value of customizable products, while Amazon has demonstrated the value of having a wide array of options, prominent customer reviews and personalized product suggestions.
Both have contributed to expanding what customers and store owners alike consider to be standard for eCommerce.
More online stores, including major brands like Nike, are beginning to integrate product customization and product personalization into their strategy. As they get to the point where they've accumulated enough data to properly analyze the results, it gets easier to spot what trends are forming and what patterns are the most common.
The more trends that pop up among successful eCommerce businesses using a product customizer or configurator, the easier it is to use those as a template for your own success.
5 Product Customization Market Trends Your Company Should Know About
These five 2021 B2C product customization trends are really taking off and shaping the consumer's idea of what product configuration and product customization software should look like.
1. AR capabilities
A number of successful eCommerce stores use augmented reality (AR) as a key focus of their visual product customization strategy. After all, offering consumers the ability to design their own exclusive products is only half the battle.
While the product is now better suited to their needs, that doesn't mean they're necessarily going to be ready to buy.
They're likely just as unsure about making an online purchase as they were before. In fact, they may be even more concerned, considering that the pricing is often higher for custom products.
That's where AR enters the picture. It allows shoppers to see the item on themselves or in the intended space to give them a frame of reference for factors that are usually only possible to consider in stores.
For example, they can:
Check the fit of clothes.
See the look of makeup and jewelry against their skin tone.
See if an item matches their existing clothing or decor.
Test item placement to ensure it fits where they want it to go.
This increases their confidence in the purchase and reduces the chance that they'll be unhappy with the product and return it later.
2. 3D product visualizations
The benefits of using 3D models and 360° visuals for product visualization are twofold. It provides the functionality that customers are looking for while also making your job easier and more cost-effective.
Let's go over how it provides each of these benefits.
Customer benefits of 3D product visualization:
3D and 360-degree images allow users to rotate the image to see every side of the product.
High-quality photorealistic definition allows users to see every feature perfectly.
They can zoom in to look at the smallest details.
It mimics the experience of walking around the item and provides views of the product usually only available in-store while including

product customization options that aren't.
Retailer benefits of 3D product visualization:
3D and 360-degree product models help customers understand the products better, reducing customer service calls.
The quality is better, and they provide more information, which is likely to increase sales.
They are also very versatile. Your team can turn them into videos, GIFs, images with hotspots and so much more.
3. Real-time visual display
A real-time visual display allows users to watch their customization choices shape the product before their very eyes.
Every time they pick a different option or add on a feature, they'll see the incredible, high-fidelity images update to show what the choice would look like in action — all in real time.
The less uncertainty they have regarding the finished product, the more it will match up with their idea of it once it arrives. This, again, keeps returns low.
Click here to learn about product customization done right. If you're considering offering product customization, check out our integrations for eCommerce platforms like Magento, BigCommerce, WooCommerce (the eCommerce plugin for WordPress) and Shopify.
4. Meaningful and exciting product customization options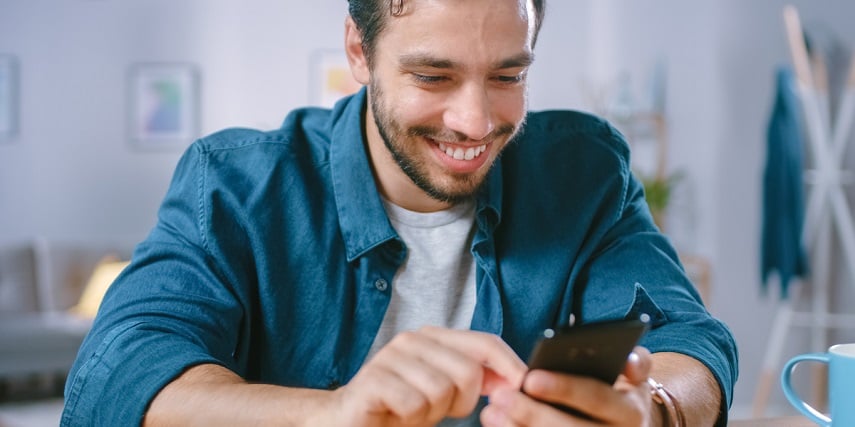 Plenty of regular eCommerce sites have the same products in multiple colors. This is not a meaningful customization option — or a custom anything at all.
If you want to attract, wow, convert and delight consumers, you have to give them real choices that match up with what they want to be able to change about the product.
You can allow them to choose anything from options as simple as the style, design, fabric or variation to letting them use their own images and text to really make it their own. You can even let them configure the entire product, including advanced configuration options like parametric and nested configurations.
5. Easy social media sharing
The ability to share product designs on social media may not seem very important from a business perspective. However, people love sharing things they created.
Whether they do it to show off, give suggestions or get feedback, it's free word-of-mouth advertising for you. Their friends are likely to check out the link and see it for themselves.
Adding easy, obvious and convenient social sharing buttons could be the most cost-effective marketing move you ever make.
The Forefront of a Paradigm Shift
The visual revolution has changed quite a lot in a relatively short amount of time. What people expect from their eCommerce brands has completely transformed from basic product options chosen by the vendor to completely tailor-made products designed by each individual consumer for each individual consumer.
With product customization ushering in such a fundamental paradigm shift that's gaining steam so rapidly, the only question is: Are you going to be leading the way or struggling to catch up?
Get in touch to learn more about how Threekit's product customization platform can help you offer customization options to your online shoppers. Get ready to delight them with features like augmented reality and 360-degree 3D images!