5 B2B Shopper Concerns a Complex Product Configurator Can Solve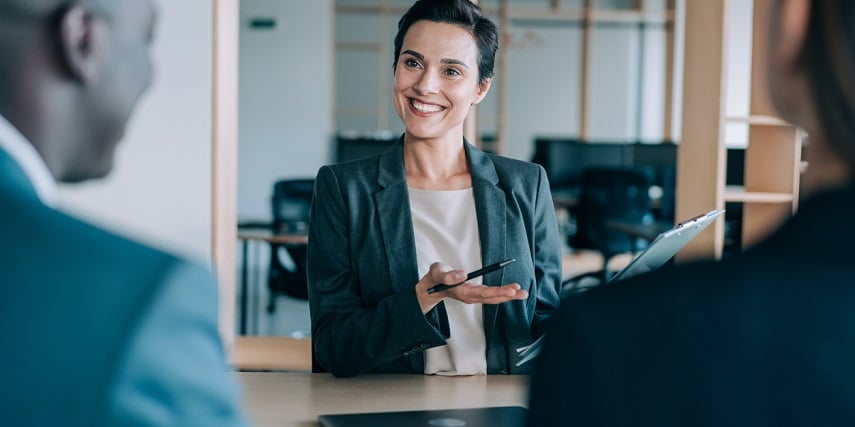 eCommerce has been around for decades and is steadily increasing, with total spending expected to exceed $7 trillion by 2025. But B2B sales have traditionally been conducted in a physical location; previous generations of online stores and complex product configurator tools weren't enough to change this trend.
However, due to progressive retail changes, B2B buyers are also starting to prefer digital purchases in droves. In fact, more than 70% of B2B decision-makers prefer eCommerce shopping that supports remote decision-making and digital self-service.
This is good news for B2B eCommerce retailers. But to take advantage of the potential increase in sales, you must be able to remotely help B2B buyers successfully navigate the complex B2B buying cycle.
The right 3D product configurator can help you address the complexities of remote B2B sales and address shopper concerns in a way that even face-to-face interactions can't match. Consider these ways a more complex product configurator can address the nuances of the B2B sales process.
1. Provide more information promptly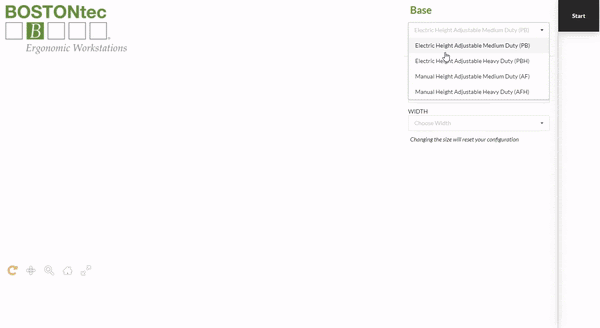 A whopping 77% of B2B buyers rate their purchases as very complex or difficult.
The overall B2B customer journey includes multiple decision-makers who are involved in the research stages and the purchase stages of the sales funnel. Budget restraints can be an issue, and the B2B buying process typically isn't linear like that of a single customer.
The B2B buying journey begins with independent research conducted by multiple parties. As a supplier, you can ease the friction in this process with easily available accurate information.
A complex product configurator allows you to combine highly detailed 3D images with relevant information to share accurate information without requiring the buyer to interact with a service rep. The buyer can see every option for the product and add customizations in real time.
2. Increase inventory visibility
B2B buyers need to partner with dependable sellers who can confirm an on-time and in-full delivery. Delays can impact business processes and destroy your working relationships with your clients.
For many B2B retailers, a fragmented view of inventory makes it difficult to keep these essential promises. However, a product configurator that connects your store to your manufacturing and supply chain continually updates available inventory.
A product configurator uses predefined rules. Consider these benefits:
This setup only allows buyers to select available materials for a specific product.

These rules confirm the availability of supplies to ensure the product will arrive on time.

They also reduce the risk of human error during the checkout process and when you submit the bill of materials to manufacturing.
3. Customize manufacturing products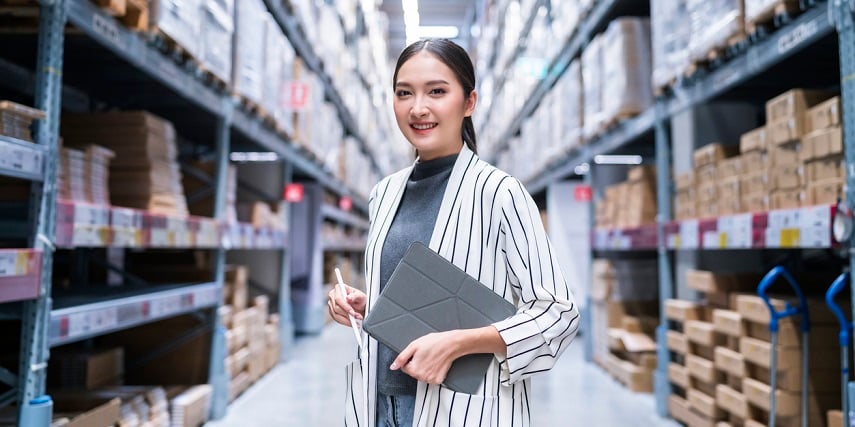 Manufacturing companies purchase products to use in precise machinery and on assembly lines. These highly complex products require infinite customizations that match the buyer's dimensions.
A product configurator begins with conditional rules and logic to ensure quality control and real-time visualization. Parametric configuration enables expert users to add geometric relationships and equation-driven dimensions and save time with automatic drawing updates.
With design rules to drive images and drawings and the capability to generate bills of materials for manufacturing, you can eliminate both buyer and seller errors to produce accurate products designed for precise machinery or other manufacturing needs.
Explosive views can include more details to take product customization to the next level. This feature allows customers to view the product as a whole from the outside. Simultaneously, they can investigate the inner workings of the part before ever making a purchase.
When customers can see the inner workings of your products, they can view every layer of complex manufacturing products to ensure the product's metrics and functionality meet company specifications.
4. Empower B2B buyers to make informed decisions
B2B buyers have to invest significant time into exploring a solution because enterprise items are typically high-ticket items that affect multiple stakeholders within a business. As a result, a sales approach that pressures buyers can be counterintuitive.
An in-person process lets the buyer see, feel and experience the product directly. A product configurator replicates this experience with a life-like immersive visual experience for the buyer to interact with.
The process allows the buyer to move at their own pace to investigate the solution and ensure it's the right fit. This approach allows buyers to feel like they're making the right decision without pressure from a sales team.
In addition, the ability to conduct research anywhere at any time improves collaboration between decision-makers. It saves on the cost of their investment by eliminating the need for multiple product meetings.
5. Offer real-time pricing updates
Customized products are common among B2B buyers, which can lead to unexpected price fluctuations.
In a B2C sales funnel, a single purchaser can immediately decide whether price changes are acceptable. However, surprise pricing changes can derail a B2B purchase with a specific budget and multiple decision-makers.
Pricing is a vital component of any purchase, but it is generally even more crucial in a B2B sale because a budget for the product has already been identified. A product configurator can allow shoppers to configure a product in real time and observe how each change affects the price.
A configurator can even allow you to generate a PDF of a product configuration directly to your sales team so they can follow up with a quote. This is an essential sales driver for B2B companies without an eCommerce store.
Start reaching your B2B audiences with a complex product configurator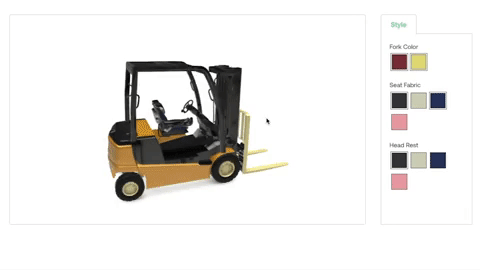 The needs of B2B eCommerce are changing. B2B buyers expect their online shopping experience to mirror that of a personal product search.
With a visual configurator, you can deliver an experience that meets the demands of each unique B2B buyer in a way that rivals or even outpaces a physical shopping experience.
If you're ready to drive B2B sales with a superior visual experience that guides B2B buyers down the sales funnel without pressure, it's time to consider the value of a complex product configurator. The Threekit platform provides unrivaled functionality that can address the complexities of B2B shopping and encourage your customers to click buy.
Ready to get started? If so, then learn more about Threekit's innovative platform with a personalized demo.