5 Advantages of a 3D Furniture Configurator Over In-Person Shopping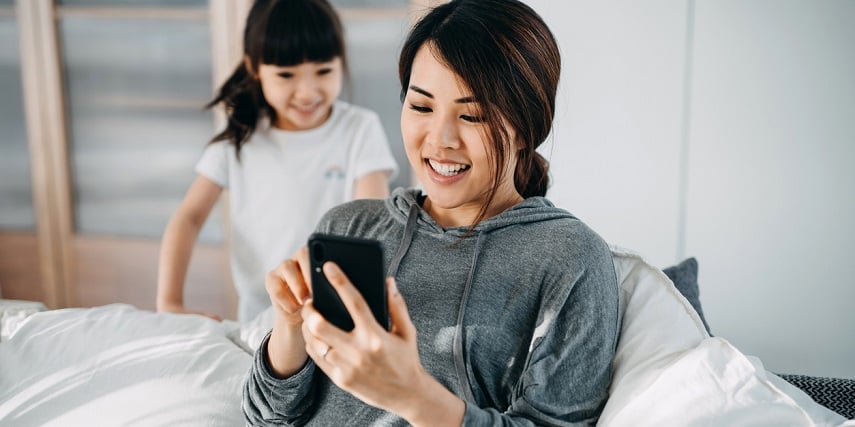 The furniture industry has been slow to adapt to the idea of online selling. But as internet technology improves and customers can access the information and visuals they need to be confident about online furniture purchases, the industry is finally changing. Using different product configurator tools enhances eCommerce shopping to replicate an in-store experience with 3D models and augmented reality.
The results are nothing short of spectacular. With a 3D furniture configurator, online retailers finally have the opportunity to create a customer experience that provides more than in-person shopping.
How a 3D Product Configurator Enhances the Online Shopping Experience
Selling furniture online can significantly cut costs for retailers and eliminate pain points for shoppers. But in the past, finding a way to accurately represent a piece of furniture from a website has been challenging.
A 3D furniture configurator surpasses static images and product details to provide customers with high-quality images and customizable options.
A 3D product configurator is a tool that seamlessly integrates with popular eCommerce platforms. It launches an interactive 3D experience directly from your existing web pages. Instead of a series of static photos that show partial images, customers can view modular images and control rotate and zoom functions to examine specific details.
With a furniture configurator, customers can customize a piece of furniture in real time and even virtually place the item into their own space.
Ready to enhance your customers' online furniture shopping experience with a 3D furniture configurator from Threekit? Click here to learn more.
5 Ways a 3D Furniture Configurator Makes Online Shopping Better than In-Person Shopping
There's no doubt that 3D configuration improves the online shopping experience. But can it really be better for customers than in-person shopping?
Absolutely!
A 3D furniture configurator can utilize photorealistic images and customized descriptions to:
Provide customers with all the details they need.
Eliminate furniture shopping pain points.
Reduce returns.
Here's how.
1. Eliminate Inconveniences
Shopping for furniture is no small task. Depending on a customer's location, they may have to travel for miles to shop multiple showrooms and compare items to find what they're looking for.
Shopping for furniture online allows consumers to take their time and browse thousands of items from the comfort of home before making a final decision.
With the enhanced visualization provided by a furniture configurator, your potential customers can fully examine a piece of furniture with the same detail as shopping in the store.
Customization options allow the product to be made to order. Also, shipping options eliminate the need for customers to haul large furniture items.
2. Add Customization
When it comes to furniture, colors, materials, and fabric types are important to aesthetics and the lifespan of any individual piece. When customers can customize furniture and see the results in real time, they form an attachment to the product.
For both businesses and homeowners, a furniture purchase is an important investment. A 3D furniture configurator allows customers to add custom features. Augmented reality allows customers to see changes in the real world.
After every change, our 3D furniture configurator updates the pricing so customers always know the price of feature upgrades and the complete product.
For homeowners, child- or pet-friendly fabrics can make all the difference in living room furniture.
For commercial furniture, these elements are essential:
Colors that match the company brand
Designs that can be easily matched across locations
Durability
When customers can include these custom features in real time, the product can be shipped on time without delays.
3. Increased Confidence
Seeing is believing. Product configuration finally gives online retailers a way to truly show what a piece of furniture has to offer.
Why is this important? 65% of the world is made up of visual learners who process images more effectively than text.
Virtual photography creates images that show a product from every angle to show every detail and customization. When these photorealistic images combine with 3D configuration and augmented reality, customers can truly see the complete product without leaving the comfort of home.
When customers can see 360-degree views of a piece of furniture and use AR to see the product in their space, they can shop confidently without worrying about returns.
As an online retailer, increased customer confidence is about more than increased sales. The cost of returns in eCommerce is a major problem in every industry.
The problem is magnified in the furniture industry, where bulky items cost more to ship and returned furniture may not be eligible for resale.
4. Free Trials
In-person furniture shopping allows consumers to view a piece of furniture from all angles. But your potential customers will also want to visualize the item in their home.
A configurator allows customers to use any android or iOS mobile device to virtually place the item in their space before even placing it in the shopping cart.
In the same way trying on a piece of clothing makes a purchase more certain, giving your customers the power to place your furniture in their homes can make it feel like their own. AR allows a customer to customize a product. Then they can virtually place it in the desired space to ensure the perfect size and style choices.
In short, your customers can redecorate with their smartphones and realize how much they love your products.
5. Shared Experiences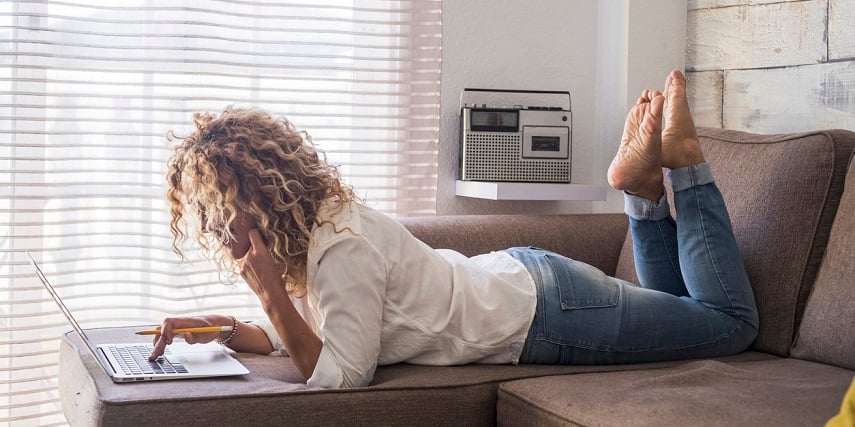 Whether consumers are shopping for their home or their business, additional opinions are often essential before making a final decision. With a 3D furniture configurator, shoppers can customize an item and virtually place it in their space to get other people's opinions.
The ability to save changes during the process also allows users to share their creations on social media with friends and family. Whether choosing between colors for the family couch or finalizing a decision with a supervisor before purchase, shoppers have the capability of including others in the shopping experience.
Shopping for home furnishings online has always had the potential to be more convenient than making purchases in a store. With the ability to configure furniture from any device with a 3D furniture configurator, the eCommerce furniture shopping experience surpasses in-person shopping in every way.
From eliminating major shopping pain points to creating an engaging shopping experience with AR, product configuration simplifies the entire furniture shopping experience for businesses and homeowners.
Ready to get started transforming your customers' online furniture shopping experience? Get in touch with our experts to learn more about 3D furniture configuration with Threekit.