4 Ways to Sell Purses & Wallets in a BigCommerce Product Configurator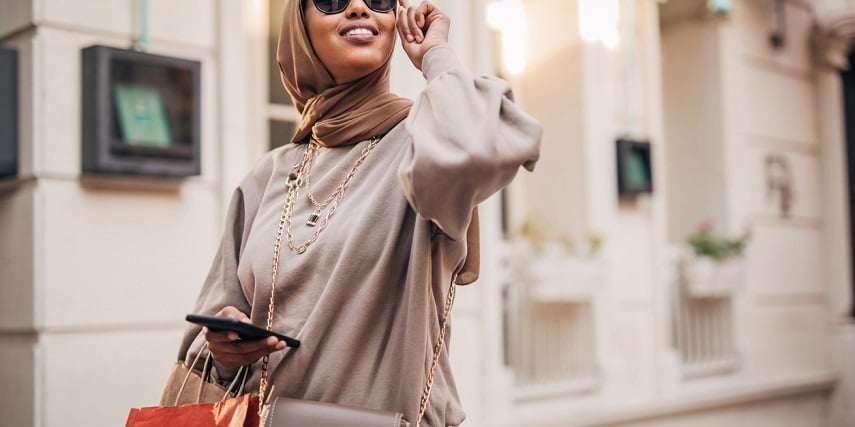 Selling any product using BigCommerce can be challenging, but wallets and handbags can be especially daunting to move as a product. They get much easier to move, however, when you've got a versatile tool like a BigCommerce product configurator at your disposal.
People don't just buy wallets and handbags out of necessity. These items function as an extension of an individual's personality and style.
That means they won't want to buy just anything. They'll want to buy an item that not only fulfills their needs but also speaks to them on a personal level.
They want something only they can have — something bold, innovative and unique.
How to Use a BigCommerce Product Configurator to Sell Wallets and Handbags
With a BigCommerce product configurator, you can provide your wallet and handbag customers with the ability to customize their own products.
Here are four ways a BigCommerce product configurator can help your wallet and handbag eCommerce store make more sales.
1. Offer multiple customization options
Your customers are looking for more than a wallet or a handbag. They're looking for something that they can call their own.
While you may offer one-of-a-kind, high-quality products, nothing guarantees your customer will be satisfied quite like giving them the chance to customize their very own product.
With the functionality of a BigCommerce product configurator, that's exactly what you can do.
There's no limit to the customization options you can give your customer. You can let customers design the color, shape, patterns or fittings on their item.
A BigCommerce product configurator allows them to update their custom product in real time, making changes on the fly to ensure they get precisely the item they're looking for. The pricing will change alongside the 3D product so customers stay informed.
Product customization turns your customer into a product designer. They're the ones in control, with the ability to make whatever wallet or handbag they want come to life through your website.
Think of how powerful that makes a product customizer for your BigCommerce store. It will leave your customers feeling empowered and satisfied.
Click here to learn more about our BigCommerce product configurator.
2. Provide stunning, photorealistic images
Ready for another advantage of a BigCommerce product configurator? It also provides the customer with an enhanced view of the product they're creating with your help.
Entering specifications into a website is a great tool to have. But the capability loses its luster if the customer can't actually envision the product until they receive it. In that case, the customer is relying on blind faith, trusting you to deliver them the product they customized.
Luckily for them, your online store's BigCommerce product configurator will give them a great view of what to expect.
The BigCommerce product configurator produces stunning, photorealistic 3D images of your product. Your customers won't just get a great look at your default product — they'll be able to see their own recreation of it.
When it comes to selling online through a BigCommerce store, the customer has to place a certain amount of trust in the vendor that the product they order will look and feel as promised.
With a BigCommerce product configurator, the customer minimizes their risk. 3D models enable them to see the crystal-clear product exactly how it will look when it arrives at their doorstep.
This increased transparency will lead more customers to want to experiment with your customizer and, ultimately, buy from you.
3. Allow the customer to visualize it with other accessories
Wallets and handbags often come with other products, as well. They can be paired with other accessories that enhance the product and increase the profits of your sale.
As a small business operating online, increasing your average cart value is essential. A BigCommerce product configurator can help you add complementary items as a preview to their purchase.
With virtual reality and augmented reality, you can showcase your product alongside other accessories that improve the value the customer receives.
The functionality lets you do more than simply tell the customer they can get other products included along with their wallet and handbag. You can include pictures with the accessories, showing them how they'll look alongside it.
Again, this is where visualization helps set you apart from your competition. It would be one thing to offer accessories, but having VR and AR capabilities to make your product appear with those accessories already added helps the customer make their decision.
When your customer visits your eCommerce platform, they're looking to find the perfect product, including any accessories that may help push it over the top. Helping them see the wallet or handbag with those other accessories is the final piece of evidence the customer needs to finalize their purchase.
What's the great thing about letting them visualize your wallet or handbag with other accessories? You can offer as few or as many accessories as you like.
Whatever makes sense for you as a store owner, you can implement them alongside the core product. Then your customer can get a perfect view of the items in question.
4. Use augmented reality to ensure they get the perfect size
Augmented reality lets your customers view their custom product in the context of a photo or location of their choosing. They can also ensure their product is sized correctly using this capability.
One of the biggest concerns of anyone buying products online is sizing. Your customers want to feel confident that what they're buying will fit.
You can give your customer the opportunity to input custom measurements to your wallet or handbag so that it's exactly as big or as small as they need it to be.
Furthermore, augmented reality lets the customer see what the appropriately sized product will look like in reality. They can even "wear" or "hold" the product to make sure it's the perfect fit.
Product configuration optimizes the user experience.
With augmented reality, you're letting the customer know on your product page that they're not just going to control the size of their wallet and handbag. They're also going to come away from the experience with a good visual estimate of how it will be sized.
Streamline Sales This Season With a BigCommerce Product Configurator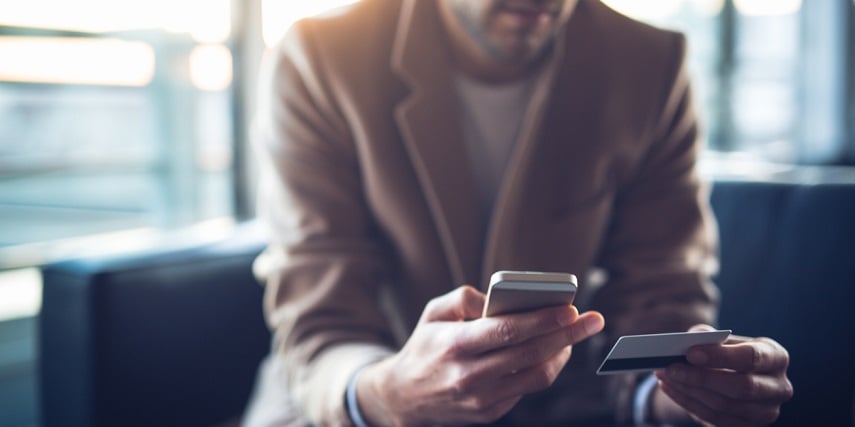 There's no reason why you should hesitate to integrate a BigCommerce product configurator into your BigCommerce website. But do you know how to do so in a way that will best assist your specific business needs?
If you want your customers to tap into the power of a BigCommerce product configurator to create their own customized product, look to Threekit.
Threekit can partner with you on setting up your BigCommerce product configurator to delight customers and create an overall improved user experience. Don't delay — contact us today to get started!