4 Strategies for Tying Product Customization to Your Brand Identity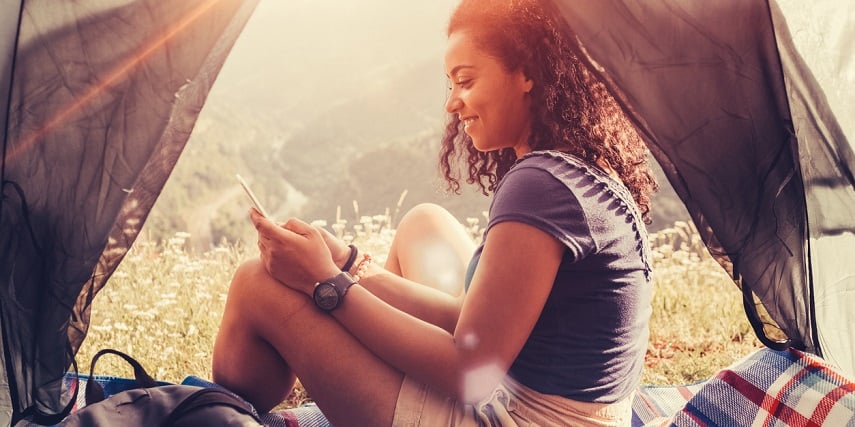 If your brand has a particular purpose or identity, product customization can be a great way to showcase it. The right solution will accurately express your brand and what it's all about, winning customers over and boosting your reputation.
However, you might not be entirely sure how to tie product customization with your brand in a way that's unique to you. Start by deciding what brand identity themes you want to prioritize.
4 Brand Identity Themes You Can Capitalize on With Product Customization Capabilities
To give you some ideas of the many applications for product configuration and customized products, the following are some examples of brand themes for various industries and how product customization fits into the presentation.
1. Sustainable material options for eco-friendly brands
A growing number of businesses are transitioning to more sustainable practices, which they can reflect through product customization.
Specifically, brands can offer sustainable customization options in an online product configurator through their eCommerce platforms. As customers use the product customizer, you can highlight certain sustainable options for custom products.
You can also include text pop-ups that detail what makes them sustainable.
This is critical for appealing to audiences who want to purchase from environmentally-conscious businesses. While you can often make it clear in your physical store and website that you use sustainable materials and generally eco-friendly practices, you can further establish this fact within your product customization tool.
2. Complex tech configurations for expert technology brands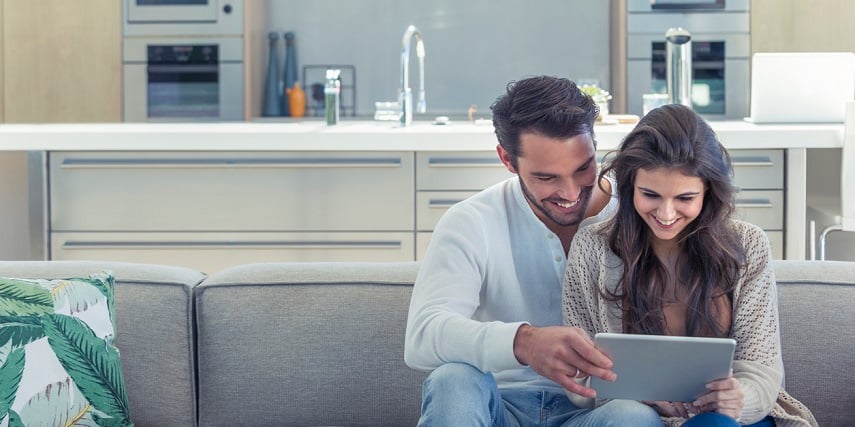 Technology brands and retailers often offer complex products with many components that work together in a cohesive system. The problem is that many customers new to these systems and parts may not fully understand them during the configuration process.
So these brands must do what they can to optimize the customer experience to teach customers. Using a fully capable product customization solution, tech brands can actually educate shoppers and give them in-depth insight into their products.
This doesn't just make you more approachable. It positions your brand as a niche authority.
For example, some products may include multiple layers of components. You can then use something called explosive views to separate each layer in a 3D visualization.
Additionally, animations and other visual cues can indicate how each component functions and its role in the product.
Meanwhile, text bubbles can detail various components and specifications as users click on them, giving them an even deeper understanding.
Oftentimes, complex tech products also lose functionality due to incompatible parts. Guided product customization prevents this from occurring.
Through the use of a product configurator with conditional logic, online retailers can essentially guide users through the customization process.
For instance, a customer may select a certain part or set specific parameters for a tech product. The configurator can then gray out or omit certain components that don't work with the current selections. This would help lead customers in the right direction, giving them a fully functioning part that subsequently increases customer satisfaction.
3. Top-quality interactive 3D images for luxury brands
Luxury brands of all types can ensure their eCommerce sites best represent their products, from custom jewelry to designer clothing, handbags and more.
A reliable product customization tool would be able to showcase your products with high-fidelity 3D interactive images.
When your images look as good as the real thing, your brand seems more luxurious. If you want to accurately convey the quality you bring to each design, this element is key.
Consumers love 3D interactive images in general, with businesses seeing a 40% increase in conversions through the use of interactive 3D. When designing custom luxury products, this is even more critical.
While people can get a feel for luxury items when shopping in a retail location, high-quality 3D images of these customizable products will further reflect the quality you bring to your products.
For example, you might offer luxury jewelry that people can customize with their own material, color and gemstone selections. With virtual photography and a 3D configurator, your product images can update with these selections in real time, showing every minute detail with impeccable quality.
Customers can then rotate and zoom in on the image and get a sense of how the final design will both look and feel.
You can also further increase customer confidence online by showing the product's price in a configure price quote (CPQ) feature. As customers choose different options, pricing will update alongside the product visualization, eliminating any uncertainty as to what the customer will pay.
All of these features can help convert first-time shoppers into loyal customers.
Click here to see how Threekit's product customization tool can improve your business's eCommerce experience using high-quality visuals and much more.
4. Augmented reality solutions for clothing brands
When it comes to clothing, people want to try it to make sure it's the right fit. While this is often doable in physical stores, it's harder to gauge how well clothing fits online.
Even with high-quality product images and sizing guides, shoppers want to know for certain whether they're getting something that's truly right for them.
Using the right product customization tool, you can essentially allow customers to wear their virtual clothing before making a purchase.
Many clothing and apparel brands are making use of augmented reality (AR) technology. This enables customers to view virtual objects in the real world.
Specifically, customers can use smartphones and tablets to "project" the object into a space, fixing it in place. The user can then walk around the object and get a feel for its look and size.
AR is also ideal for use with clothing products. One brand in this industry to successfully implement AR has been Nike. It launched an AR feature that enables customers to "try on" their shoes and make sure they're the right fit.
In Nike's case, an overlay of the shoe would project on the wearer's feet, helping them make the right selection. You can achieve the same with many other types of clothing and apparel, including everything from shirts and pants to hats.
Use Product Customization to Effectively Express Your Brand
These are simply a few of the many ways you can use product customization to speak to your brand's identity and increase engagement and customer loyalty.
To make sure you get the best possible results, it's important to locate the right product customization solution. Enter Threekit, which offers a comprehensive platform that can take your online store to the next level.
Our innovative solutions include:
Virtual photography that accurately captures your entire inventory and every custom option

A user-friendly 3D product configurator that's compatible with WooCommerce, Shopify and other eCommerce platforms

An AR solution that allows customers to view products in-person before buying
Together, these elements form a reliable tool that gives you everything you need to tie your brand identity and purpose to your online presence.
To learn more about how Threekit can supercharge your eCommerce site, get in touch with us today.