4 Online Businesses That Need a 3D Configurator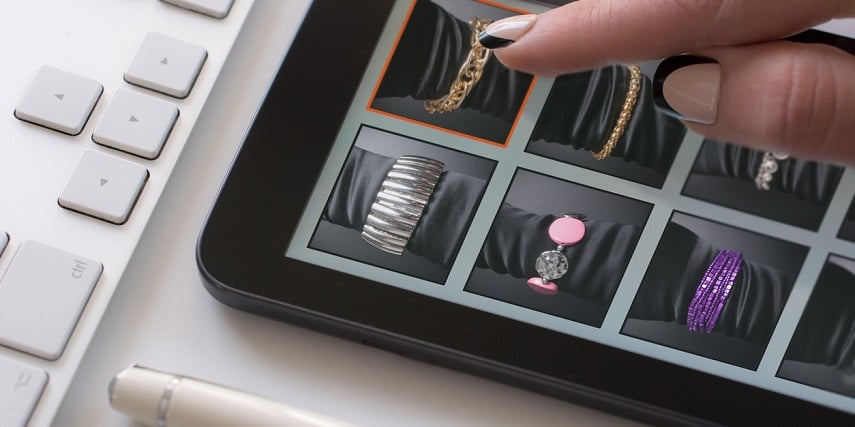 For companies looking for fresh and exciting ways to engage prospective customers, a 3D configurator can be an invaluable asset. Using a 3D product configurator, businesses can clearly show customers how a custom product would look and function, leaving little to no doubt as to the product's appearance and functionality. Startups and other businesses can drive sales and avoid abandoned shopping carts by more easily convincing customers that they're getting what they want.
For many years, businesses relied on digital ads and other standard marketing and sales tactics to lead people toward a purchase. But today's growing visual technology makes a 3D configurator among the best tools for many companies. There are certain types of businesses that can get the most from these new technologies. Why? Because 3D configurators can enable them to visualize products with custom customer input and accurate representation.
The following are four online industries that can benefit from adding a 3D configurator to their online stores.
1. Furniture Stores
One industry for which 3D configurators are crucial is furnishing and interior design. With a 3D configurator, customers will be able to customize detailed 3D models of furniture pieces. They see precisely what the products would look like before buying.
Essentially, 3D product configurators can function as virtual showrooms. They eliminate the need for customers to visit a physical showroom and see only generic versions of your products. Instead of relying on physical models to represent your brand, 3D product configurators for furniture can give customers more control over the product selection process. They can also display the price quote based on the customer's modifications.
By using a high-quality configurator, customers can specify colors, materials, sizes, and shapes for complete product visualization. For example, a homeowner may be in the market for a new coffee table. With a virtual configurator on your website, that customer could easily view the table from every angle. They can also play around with color or material options.
Learn more about how to implement a 3D configurator in your online furniture store today.
Combining a 3D Configurator With Augmented Reality
That same customer could also use a mobile iOS or Android app to project the furniture in their living room using augmented reality (AR). This AR solution would allow the user to place an interactive 3D asset in a solitary location to view it from every angle in a real-world space. In addition to AR technology, customers can use a virtual reality headset to view multiple pieces of furniture in a purely virtual space.
In the process, the customer could effectively sample the furniture before buying. This removes the need for a physical piece or even a physical store. It's also much more engaging than static product catalogs.
Customers may also have tight space restrictions that make them unsure of how a piece of furniture might fit. Using a 3D configurator with AR capabilities, they can see precisely how a custom piece could fit in any given space. This could save them the hassle of ordering (and returning) a product that is too bulky or bigger than anticipated.
2. Construction Companies
Construction projects involve many complex factors, whether you're developing residential or commercial properties. This applies to modular homes that have yet to undergo construction. Considering the rise in 3D-printed homes, the integration of 3D configurators is arguably more important than ever.
A 3D configurator can present customers with interactive models of customized homes or commercial buildings and building materials prior to construction. Some configurators even feature adaptive lighting that accurately shows how natural lighting would affect an interior. Based on customers' individual preferences, different 3D product configurations will be available to reflect those options. This will help ensure the final structure is built to their specifications.
Renovators can also benefit from showing how a remodel would look before completing a project by visualizing construction and building materials before the final transformation occurs.
3. Luxury Retailers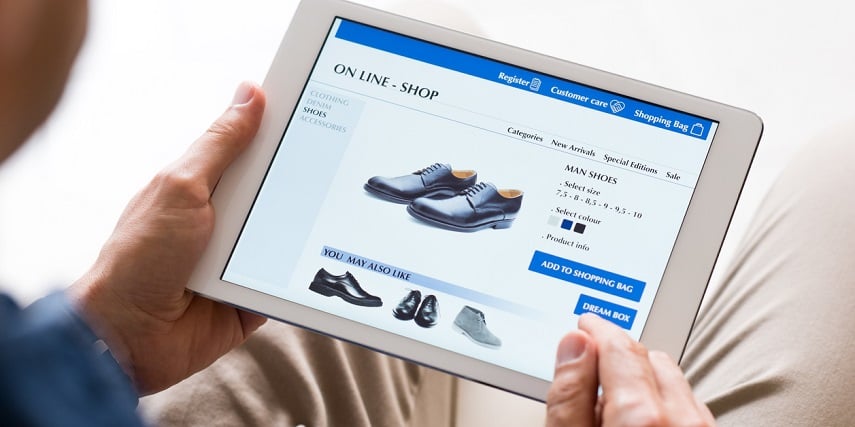 An integral part of the luxury shopping experience is the ability to try before you buy. This is an in-store experience customers don't want to lose with online shopping. While online customers might not be able to feel the texture of jewelry or try on certain designer clothing and accessories, 3D configurators can come very close to replicating the experience of brick-and-mortar stores.
With 3D visual configurators on eCommerce websites or mobile devices, shoppers can see customizable products and photorealistic jewelry up close. They can even virtually move them around, much like they would in a real-life setting. They can see how each diamond in a ring would look or try different color options for a designer shoe.
It's also possible to try out different lighting settings to show customers how an item would look in varying conditions. In some cases, you may be able to provide customers with an AR experience using an AR app that projects items in the real world. All of these possibilities are much more effective than simply having product photos from two different angles.
A 3D product configurator and AR technology can create a more hands-on eCommerce experience. With these advantages, jewelers and other luxury retailers will have the chance to significantly boost conversions.
Luxury goods retailers can start to see more growth by adding a 3D configurator to their sales process. Whether you use WooCommerce, Magento, Shopify, or any other platform for your business, you can integrate a 3D configurator into your store easily.
4. Automotive Manufacturers
Shopping for a car is much like buying a home for many people. A vehicle is a big investment that requires a lot of deliberation. If prospective buyers can find the perfect vehicle suited to their specific needs, then they are more likely to be happy with their purchase.
With the help of feature-rich automotive 3D configurators, buyers can see the interior and exterior of a vehicle. They can also customize the engine and other parts under the hood. Using certain gaming engines, buyers can even test-drive vehicles in a virtual environment to help them get a feel for how they drive.
Today's 3D visualizations are becoming so advanced that they're beginning to eliminate the need for physical dealerships entirely. If customers can see the ins and outs of a custom vehicle model through a virtual representation, they'll be far more comfortable buying a vehicle online.
Automotive 3D configurators are already making waves in the industry. Brands ranging from Chevrolet and Audi to BMW and Mercedes are beginning to implement them.
A Growing Demand for 3D Configurators
More customers seek control over the products they buy, along with the reassurance that their online purchases aren't going to disappoint. Using a 3D product configurator and offering product customization will become increasingly vital for many businesses. Offering a configurator can provide fun and immersive customer experiences while giving them peace of mind about their purchases.
Incorporating this technology into your eCommerce sites can also make you an industry leader, keeping you well ahead of competitors. Click here to learn more about the benefits of a 3D configurator from Threekit.
If you would like to find out what our innovative 3D configurator can do and get started with a custom solution for your preferred eCommerce platforms, contact us today.