4 High-Impact Features of a Product Customizer That Businesses Need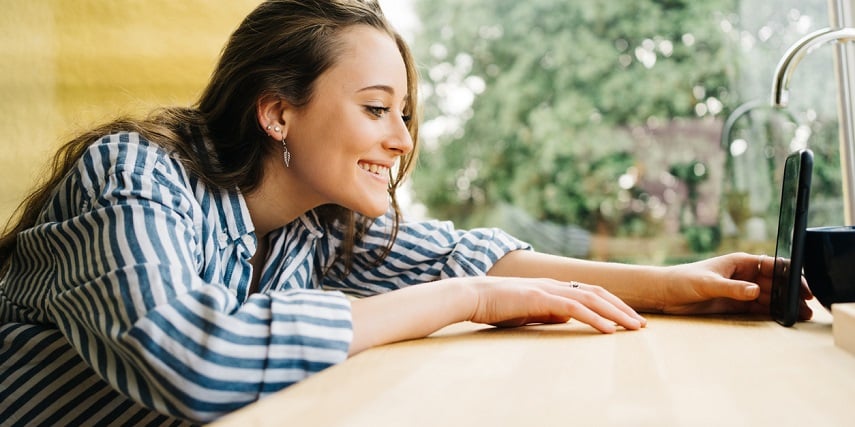 As the use of a product customizer gains more and more attention and popularity in eCommerce, people keep asking the same question: What's the big deal? They're just images.
People who don't have a product customizer, or just don't have the right one, may don't understand that we're offering much more than the ability to allow product customization and create images.
The ones who have started using it, on the other hand, know exactly what we've been talking about. They experienced the power of Threekit's product customization platform and saw a difference almost immediately. Having custom products is great and very useful for customers who enjoy customizable products to show off their personality or give as gifts. However, that's hardly all there is to it.
Customizing products with a fancy product designer can really make your product pages pop and provide a great experience for users. It lets users:
Access templates
Add JPGs, PNGs, and clip art via file uploads
Easily perform bulk actions
Make changes with simple checkboxes and dropdown menus
The right product customizer can also help you, the online store owner, grow your eCommerce business. Not only will you see an instant jump in metrics, but you'll also have much more stable and profitable long-term success. These are the visual features that make it happen and how they work their magic.
Virtual Photographer™
Our Virtual Photographer™ can do things that traditional photography and product images can't even dream about.
First, we cut 90% of your imaging costs by using technology that doesn't require long, expensive photoshoots for every single product. Create infinite photorealistic images of every product option by letting our system generate them quickly and easily.
The ability to display the exact look of the customized product can help avoid expectation-related returns and increase satisfaction. After all, seeing is believing, and when you see the highest quality rendering of the product you designed, how could you not buy it?
Plus, real-time pricing updates change with the choices they make alongside the product preview. This helps ensure transparency, build trust, and keep expectations reasonable so customers don't get sticker shock at checkout.
Interactive 3D Images
Interactive 3D models make users feel like they're actually holding your product. They can move it however they want, zoom in, and even click on different areas for more information.
There's no feeling like using a product configurator to create your own product from the ground up and seeing it develop into an amazing 3D high-fidelity image.
There's also nothing your sales or customer support team could say to instill the kind of confidence in their purchase that that experience can. In fact, data shows that customers buy products made with a 3D configurator 20% more often. A comprehensive product customizer and configurator platform can give you the boost you've been looking for.
360° Product Views
Giving customers a 360° product view lets them see the item from every side. Being able to control the spin is a fun and exciting experience for people because they aren't used to it.
Also, it helps answer a lot of their questions. The kinds of thoughts that stand between people and the checkout page are answered when you can see everything up close, move it like you're holding it in-store, and use the product customizer to make any changes.
360° Product Views Data:
Almost half (42%) of consumers said 360° 3D images make them more likely to buy.
360° visuals have proven to increase conversion by

up to 50%.
They also boost sales by as much as 10%.
3D ads with 360° rotation blow standard ads out of the water, receiving as much as 3x the engagement.
Their interactive nature increases both customer trust and confidence.
360° visuals can boost conversions by 27% to 40%.
Click here to learn more about Threekit's product customizer or find out about our integrations for WooCommerce, BigCommerce, and more.
Augmented Reality
Augmented Reality (AR) gets some of the best reactions and results of them all. People love to feel futuristic, and the convenience of being able to try on clothes and makeup digitally or move an appliance or piece of furniture around their house until they find the perfect spot, even though they haven't bought the item yet, is unmatched.
It's a great way of bringing a little fun and magic into the buying process with a great app that's built for ease of use.
The Amazing Results:
Long-Term Positive Effects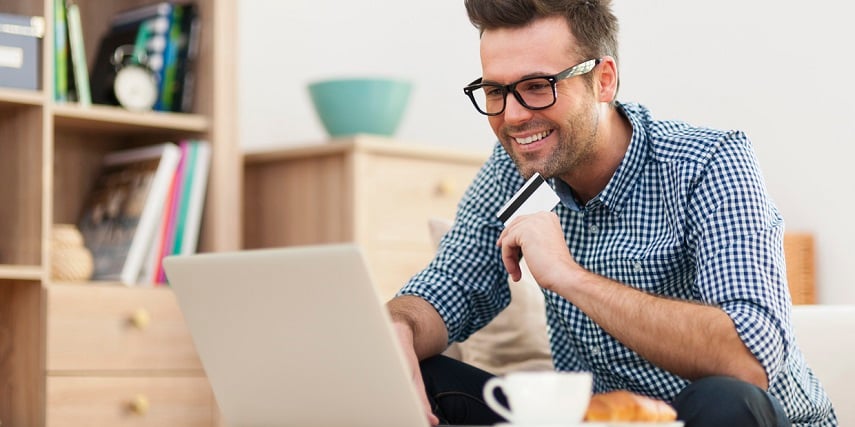 Customers want the functionality of a product customizer app (compatible with Android and iOS) because current standard products fall short. Plus, the ability to configure your own product design and try out all the customization options that your conditional logic allows without having to deal with the coding on the backend is a lot of fun.
If they create the perfect T-shirt, furniture, or random Shopify product using your product customizer, it can't fall short. They designed it themselves.
This increases satisfaction because they decide what the product looks like, its features, any custom text, and more. They also value the products they make themselves more than generic ones.
Satisfied customers will remember the personalized experience and will be more likely to return and remain loyal to your store. They'll keep buying products they find valuable and connect with.
That emotional connection can increase lifetime value by 306%. Plus, loyal repeat customers bring in more business, cost less, and increase profits. There's no easier way to set up your business to succeed for years to come than getting a product customizer with these impressive visual features.
Get in touch to learn more about how Threekit's product customization platform can help your business.