4 Companies Using Product Configuration for Service and Parts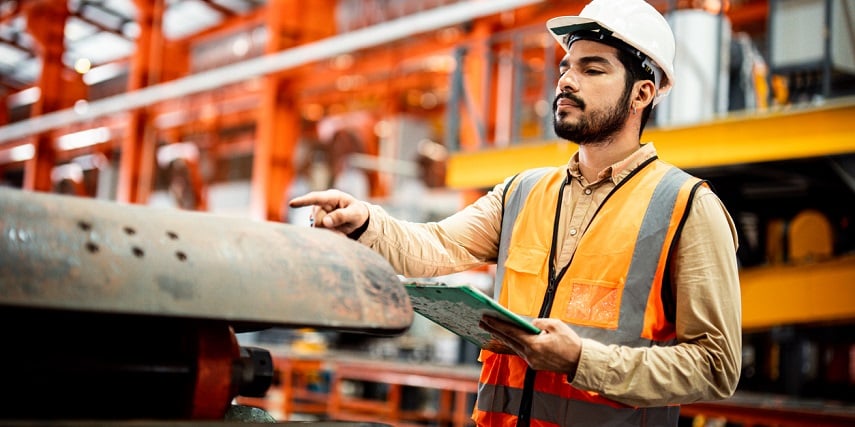 Many industries benefit from using visual product configurators in their operations, including businesses in parts and services industries. Visual configuration for service and parts allows companies to offer the ideal customer experience as people select and interact with custom parts or services of all types.
Here we'll explore some examples of some of the leading brands using product configurators to connect with customers. Through the use of visual configuration for service and parts, these brands have been able to optimize the customer experience and boost sales.
1. Newegg
To help customers put together the perfect custom PC, Newegg uses a visual configurator to guide customers through the PC-building process.
Customers can use Newegg's Custom PC Builder to select each part for a custom computer. Customers go down the lists of parts and select what they want to add.
The builder then adds the item to a list on the side, with visuals that help guide customers along. When building a custom computer, you start with the CPU and then proceed to select motherboards, memory, video cards, cases and other components.
What helps ensure that customers get what they want is the use of specific rules as people select parts. Based on previous selections, customers can only choose what works with their current configuration.
As customers choose various parts, the configurator indicates what parts work together. Additionally, the configurator clearly indicates the pricing for each part.
Also, customers can see the total cost of the PC as they continue to add more components. This keeps customers from encountering an unpleasant surprise during checkout.
Newegg is just one example of a company working to make parts selection and product building easier and more straightforward than ever. Customers can quickly go through various parts and put together a custom product without any confusion or uncertainty.
2. Ultra Wheel Company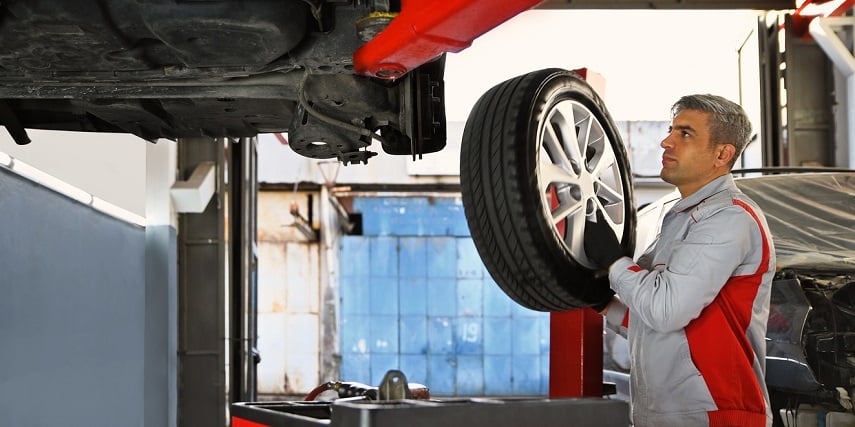 If vehicle owners need new wheels, Ultra Wheel Company offers fully customizable parts for nearly any make and model. To make the selection and customization process simple and quick, the company provides customers with a comprehensive Ultra Wheel iConfigurator.
Ultra Wheel Company's configuration tool first lets customers choose every option from a list of dropdown menus. You can select the year, make, model, submodel and other vehicle options.
Once the customer has chosen the specific vehicle model and options from the initial menu, the configurator loads a detailed composite image of the vehicle. Customers can then begin to select the wheels for their vehicle that are most compatible based on the options selected.
Users can filter the options according to brands, finishes and size specs when browsing the available tires. After selecting a wheel, customers can choose specific size options.
Finally, customers can find a dealer with the click of a button and begin ordering their custom wheel design.
Ultra Wheel Company's product configurator is one of the many that make searching for custom auto parts a breeze. These types of configurators are helping to eliminate the need for in-person auto part shopping and enable customers to find precisely what they need without leaving their homes.
3. CAMotion
CAMotion manufactures robotics and palletizing equipment for customers across all industries. When the experts at CAMotion realized how much time people spend on designing and developing computer-aided design (CAD) parts, the company developed a visual configurator to streamline part design and integration.
While CAMotion offers standardized palletizing systems for customers, some of them need specialized designs. For example, a business in the printing industry required a palletizer that could easily reorder bundles with different heights into stacks with fixed heights.
Using the CAMotion configurator, design staff could easily identify the parts they needed for the palletizer design. Normally, this process would take much longer; staff would need to meticulously sift through a wide selection of parts to find what they need.
After laying the parts over the palletizer's virtual frame, the components were automatically added to the bill of materials, indicating precisely how to assemble the final product.
Because of the implementation of this configurator, CAD design and production went from a timeline of around a month to a mere ten days. This was because of the much faster CAD drawing creation and parts ordering capabilities.
4. Aircraft Engine VR Training
For companies offering training programs for employees in the aerospace industry, Program-Ace has developed an Aircraft Engine VR Training tool. Users learn how to provide high-quality services based on different parts configurations.
This solution aims to make training more interactive and helpful when teaching specialists about aircraft engine assembly. Users can explore a rich virtual environment during training and interact with each part of an aircraft engine to learn the equipment's ins and outs.
Program-Ace noticed that existing virtual training solutions presented certain challenges. For example, some systems can become disorienting to use, causing vertigo and motion sickness that hinders the training process.
This particular solution allows trainees to access a complete virtual engine design modeled with 3DS Max and CAD on Unreal Engine 4. Users can explore a virtual space and interact with an engine in its center. This enables them to interact with every part by rotating, moving and lifting through physical motion.
Trainees can actually disassemble and assemble the engine in its entirety and place parts elsewhere within the virtual space. This unique tool showcases the value of visual configuration for service and parts at all stages of the supply chain.
This tool offers a great way to revamp training services for aircraft engineering. Technology like this can also apply to other types of training programs for field service personnel and others.
Learn more about what you can do with visual configuration for service and parts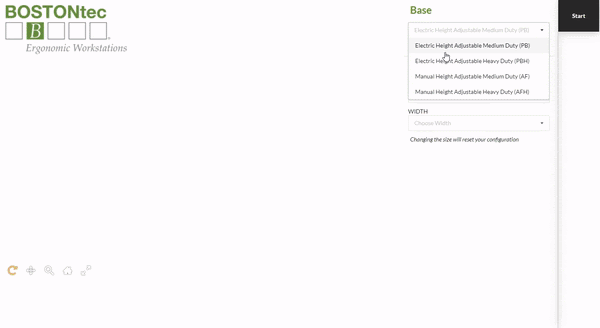 These are some of the many examples out there of what you can do with visual configuration for service and parts applications. With the right product configurator tool behind your business, you'll be able to optimize customer service and boost sales.
At Threekit, we can provide you with a custom visual configuration solution for parts and services of all kinds. To find out what we can do for your business, get in touch with us today and learn all about our platform.