4 2021 Trends in Augmented Reality and eCommerce You Need to Know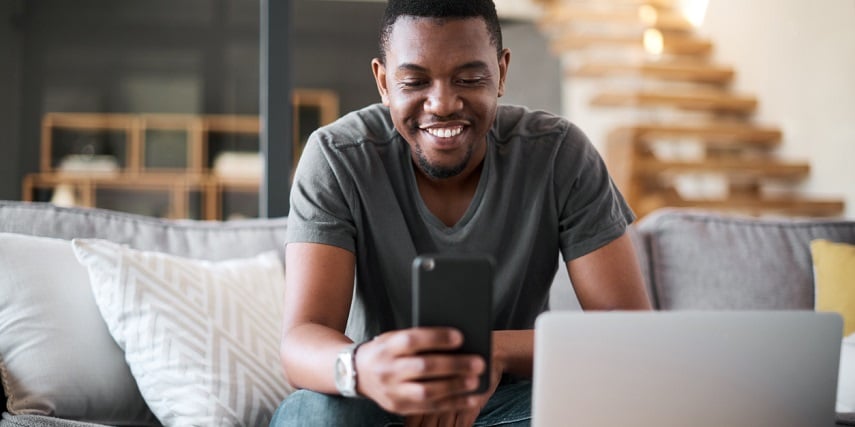 The popularity of augmented reality in eCommerce and other applications continues to grow by the day. By the end of 2020, there was an estimate of about 598 million AR active devices. This number is anticipated to rise to about 1.73 billion by 2024.
As more industries continue to leverage augmented reality technology, its implementation in eCommerce websites to bridge the gap customers feel when shopping online and in physical stores is more notable. So, will augmented reality continue to grow in popularity? Here is what to expect from the world of augmented reality and eCommerce in 2021.
1. AR in Education
AR in education can significantly boost learning experiences for all age groups. It is estimated that by 2023, the value of AR in education will be around $5.3 billion. Gibson, the legendary guitar brand, is a good example of a brand that has taken AR in education a notch higher. The brand has an AR app which it uses to offer an interactive and immersive learning experience.
This year, we expect to see virtual reality and AR technologies applied in education to enhance students' learning experiences. Such enhancements, according to Research Analyst at ABI Research Eleftheria Kouri, will allow learners to interact with content and experiment in real-time conditions. This applies to consumer education as much as K-12 education.
2. AR Smart Glasses
Smart glasses have been all the rage for some years now. With big tech companies racing to create the most fashionable pair of smart glasses, Facebook is expected to take the game a notch higher with AR smart glasses. The glasses are expected to provide a lot of functionality, and we look forward to trying them when they become accessible.
3. 5G AR Experiences
5G has been a hot topic recently and has continued to gain traction across the world. But how does it benefit AR?
5G is faster than its predecessor. At its full capacity, it will be 20 times faster than 4G.
It will enhance AR technologies by providing faster data speeds, improved connections, and reduced latency, making AR a more widely adoptable technology. With the benefits it brings, especially to governments, there is a possibility its adoption will be much faster than it was at the onset.
4. AR in eCommerce
eCommerce platforms have gained from the recent advances in augmented reality. Any e-retailer who has leveraged augmented reality features can attest to this.
Essentially, augmented reality for eCommerce allows shoppers to preview potential purchases in their environment before electing to make purchases. This increases the potential of online shoppers to buy the right products the first time.
Here are some of the reasons why augmented reality and eCommerce will continue to experience massive growth in 2021.
Virtual Try-On Solutions
Today, online shoppers want to understand what they are buying and will go to any length to ensure they get finer details about them. That is why some will prefer visiting brick-and-mortar stores over online shopping.
They want to be sure the headsets, clothes, glasses, or mobile devices they buy exactly match what they need. AR technology helps you provide a great online shopping experience, which is ideal for boosting your conversion rate.
Preview Placement
It can be difficult to tell how a product will look in a real environment when purchasing it online. Unfortunately, the product descriptions and images provided by most online stores aren't sufficient to give a real-time glimpse of what an item will look like in a real environment.
That is where AR comes in — to provide a great customer experience.
It has excellent features that your customers can use to view your products in their own homes. Click here to learn more about how augmented reality and eCommerce give shoppers a better view.
Interactive AR User Manuals
Interactive user manuals are more valuable to your customers when you're selling products that have a learning curve. They make it easier for your clients to use your products, which may minimize the need for them to engage your customer support.
The great thing about the AR user manuals is that they provide a great augmented reality experience. That includes on-page contextual support and responses to the user's actions to provide an immersive experience.
For example, suppose one of your customers bought a coffee maker and is not sure which button to press. They can go to your site for on-page contextual support. Most interactive user manuals today have AR features that allow them to scan products and guide users in real-time using arrows or text.
Improving Customer Relationships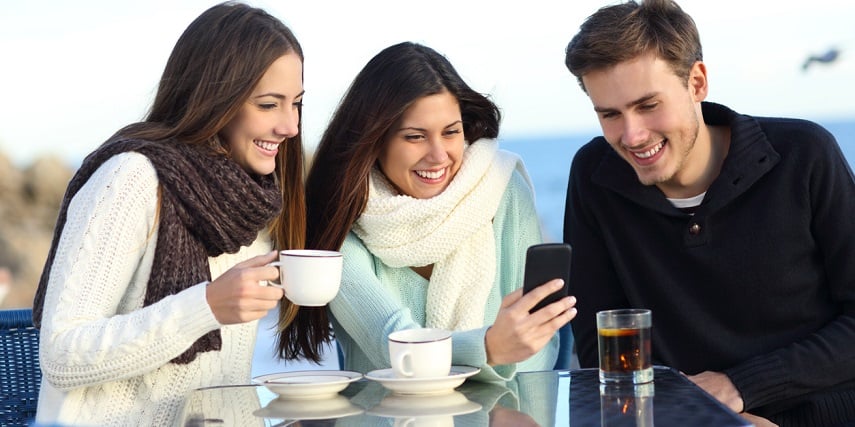 The pandemic accelerated the growth of eCommerce. If you want to continue to grow, you need to focus on how to attract new customers and build a lasting relationship with them online.
AR technologies help to enhance engagement between eCommerce websites and consumers. Stats show that retailers who used AR during the pandemic enjoyed a 19% increase in customer engagement.
So, if you're looking to improve your customer relationships but you've yet to try AR, consider giving it a try. It is not too late.
Social AR Filters
Many social networks have AR capabilities today. If you have used platforms such as Snapchat, Instagram Stories, and Facebook recently, there is a possibility you have used AR filters. Here are some of the ways social AR filters can benefit eCommerce stores:
They provide a great way to showcase products by making it possible for people to test them out in real time.
Filters help you stand out from the competition on social media.
They enhance audience engagement and may result in social users tagging you in their content.
Augmented reality and eCommerce continue to grow by the day, and there is no sign this trend will slow down any time soon. In fact, with more small businesses shifting to eCommerce and looking for ways to provide the best user experience possible, it is easier than ever to see how e-retailers will continue to benefit from AR solutions in real life.
At Threekit, we can help your online buyers envision your products in their own environment. This can help them make purchase decisions faster. Using our augmented reality for eCommerce, we will help you provide a memorable online shopping experience for your customers. For more information on how your business can benefit from our augmented reality and eCommerce services, fill this form to get started.