3D for Fashion Solves Measurement Problems in Ready-to-Wear Clothing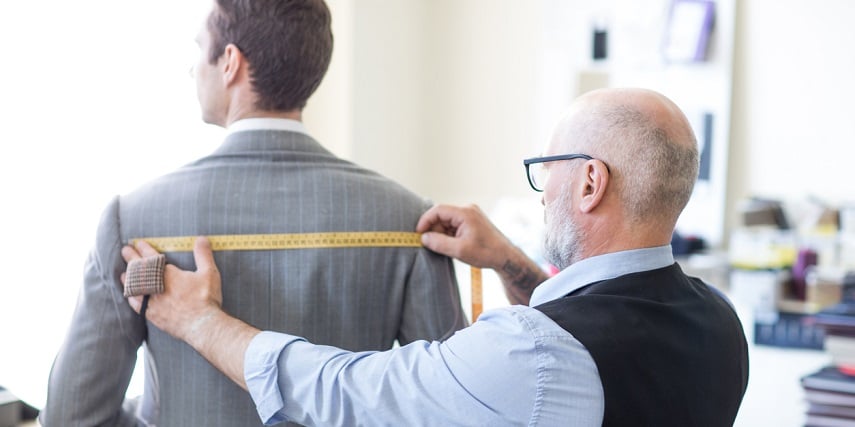 Ready-to-wear (or RTW) clothing is represented in the fashion industry as "clothes that we buy online or in stores [which] are produced in an assembly line in textile factories around the world." But ready-to-wear clothing needs 3D for fashion technologies to really shine.
To understand which pieces of ready-to-wear clothing will look best on you, it's critical to understand standard measurements and what areas you should measure based on the garment you're choosing. You'll also want to understand how innovative digital fashion technologies like 3D for fashion can help you get a better fit across different fashion brands.
In this post, we'll take a look at standard measurements and how they will influence your experience with ready-to-wear clothing. Then we'll discuss some common problems observed with standardized sizing.
We'll also look at how innovations such as 3D for fashion and virtual clothing can help address these problems.
Standard Body Measurements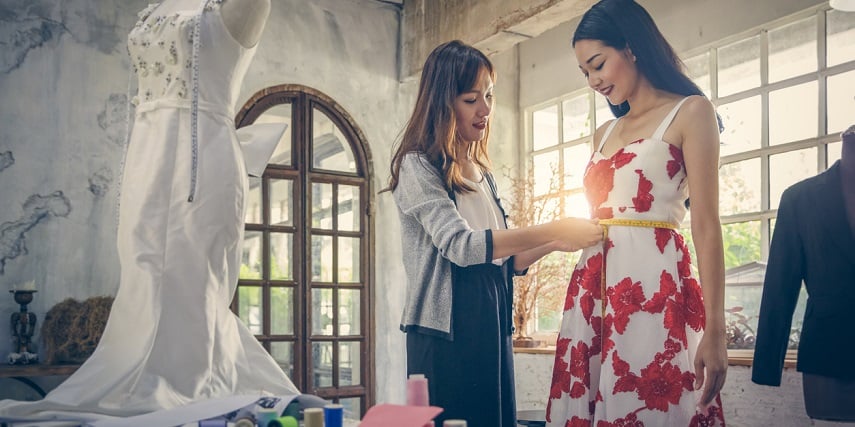 There is a set of body measurements generally accepted as the standard for garments. Shoppers should note that not all measurements are of equal importance. Also, not every measurement is needed for every single custom garment.
That said, our list of measurements below is fairly comprehensive, listed in order of importance:
General

Total height
Neck to floor

Upper Body

Neck
Bust
Bust separation
Underbust
Bust height
Back width/x-back

Arms

Arm/sleeve length
Bicep
Wrist

Midsection

Waist
Shoulder to waist (front)
Shoulder to waist (back)/nape to waist
Waist to floor
Hips
Hip height/waist to hips

Lower Body

Thigh
Calves
Waist to knee
Crotch to knee
Ankle
Leg Length
How to Correctly Measure Your Body
Use these guidelines to ensure you get the most accurate measurements possible:
Make sure you use a flexible measuring tape. It isn't always easy to reach every part of your body. Using a flexible measuring tape makes your job of reaching and stretching that much easier.
Get help.

Measuring yourself isn't easy, so having another set of hands and eyes with you can help you decrease the amount of contorting you do.
Stand upright, but be relaxed.

There's often a tendency to do unnatural movements like sucking in your stomach or flexing when taking measurements. Avoid doing any of these, as they can only lead to an ill-fitting garment.
Wear the appropriate undergarments. Make sure that when you take the measurement, you're wearing whatever you expect to wear with the garment to help dial in the fit (i.e., a bra).
Taking Garment-Specific Measurements
To get your measurement in one session, using a professional is the way to go. But when you have a specific garment created like a suit or dress, you'll only need a specific subset of your body measurements taken. These are the areas that the garment covers or areas in which it fits closely.
You can also measure the dimensions of the garment on your body directly if you know the garment in question. This is helpful in certain cases, such as with a dress when you're looking for the leg to fall at a specific location or pants when you want to measure the in-seam right on the leg.
Taking these measurements using 3D fashion design software makes the process even easier.
Standardized Sizing in 'Ready to Wear'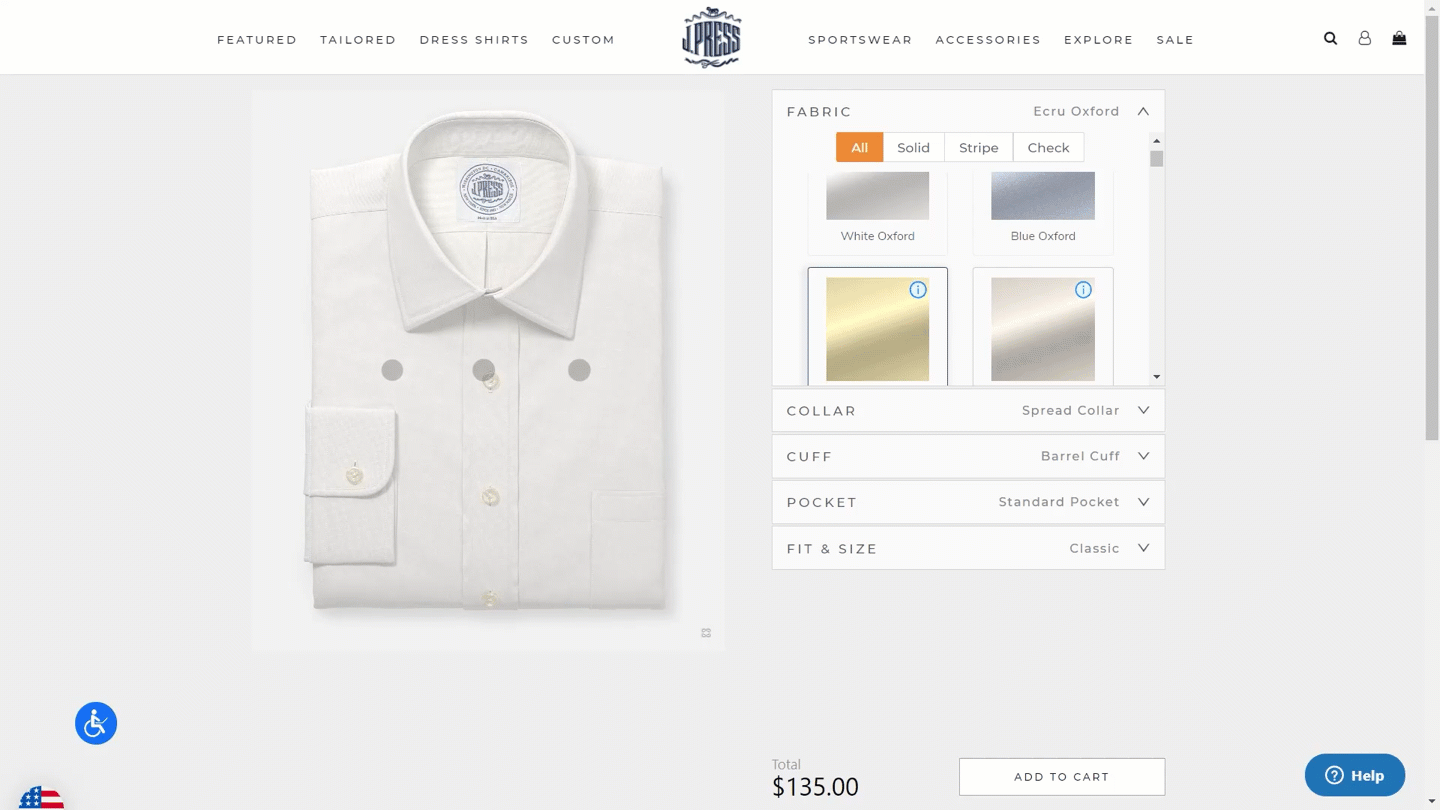 Ready-to-wear merchandising is based on standard sizes taken from population surveys conducted throughout the U.S. and Europe to help shape the supply chain for pattern makers and fashion designers. Each type of clothing focuses on one core measurement.
For example, a woman's shirt is sized based on bust circumference. The dimension then gets split into sizes such as extra small, small, medium, large, extra-large, and extra-extra-large with numbered sizes from 0 to 22.
To come up with standard size dimensions in the design process, fashion designers group women into each size with the average of their other relevant measurements used. Using these totals, they can create a size chart that tells the viewer which measurements will fit appropriately for a specific type of clothing.
Ideally, you could take your own measurements and then purchase the correct size from the store. But a number of roadblocks exist to make the user experience for the process less than ideal.
The Problems With Standardized Sizing
Different Body Shapes
The biggest drawback to standardized sizes in the clothing design development process is that not everyone conforms to average expectations. This is especially the case for women. Bust-to-waist sizes can vary and fluctuate.
This could lead to returned clothes due to imprecise sizing.
With the onset of additional standard women's size charts, the fashion world began to solve the problem. Special sizing distinctions such as plus, tall, and petite accounted for major body types not represented in the standard chart.
This isn't a comprehensive fix, but it gives women more choices.
Sizes Shift Over Time
Measurements that align with a specific size have changed over the years, as well. For example, a woman who was a size 11 in 2010 may be considered a 12 today. This shift reflects trends within the sizes of the population. For example, people in the U.S. have gotten larger on average over the past 100 years. As a result, people face more uncertainty as they buy clothes based on size without first trying them on.
Non-Standard Vanity Sizing
Some retailers have done away with standardized sizing for something known as vanity sizing. This is when a garment's size is recorded as a smaller one than the person expects to help give the buyer a confidence boost that they're still able to fit into a smaller size.
There's no real standard for this within the fashion world, even in fashion hotspots like New York or Los Angeles. That means that if a fashion line is engaging in vanity sizing, the only way to feel truly confident with the fit is to either try it on or compare your measurements against the ones used for the vanity sizing.
How 3D for Fashion Can Address These Issues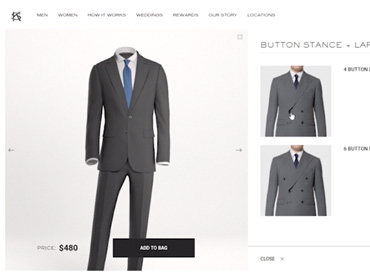 Help is on the way, however. Innovations in the field of 3D for fashion may help customers feel more confident than ever in buying high-quality clothes online they know will fit.
Using visualization, 3D models, and 3D garments, 3D for fashion allows shoppers to use a design tool that pairs them with the right clothes at the right measurements without having to try on a physical sample in a showroom. It features simple functionality, enabling the optimal user experience.
If you want to hear more about Threekit's 3D for fashion capabilities and how it can revolutionize your online fashion store's digital presence, reach out to us today.