3D and AR Product Visualization for Kitchen and Bath
eCommerce for kitchen and bath products particularly shows a very small percentage of sales due to the lack of information a number of online retailers offer. The information that they provide is just limited to a picture, which does not satisfy a customer since they are spending a good amount of money to purchase these things. Therefore, they cannot finalize a purchase until and unless they see how it would appear in reality.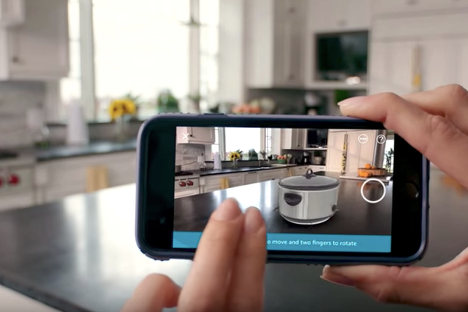 If you compare the online sales for apparel and home goods, you will notice a huge difference as people have very specific preferences when purchasing home goods. And because they do not get a satisfactory experience online, they often don't purchase such goods online. This is because they want to imagine how their product would look like if placed in their bathroom or their kitchen.
Owing to the increasing use of eCommerce for shopping, this could be a great time and opportunity to use AR and 3D representation of your home products. This could be your chance to attract a larger segment of the audience who are looking for online options for kitchen and bath furnishing but, unfortunately, can't find much. Getting access to this untapped market through eCommerce could be your chance of landing large sales for your kitchen and bath furnishings.
The kitchen and bathroom of any household are considered the most important and often the most expensively designed part of the house. They are well-known for being the most value-driving rooms to update. Part of what drives their expense is the highly customizable nature of those rooms. If you are someone who wants to change the outlook of their customers' baths and kitchen or are a retailer selling products for these rooms, or a home designer who would want to see how their design would turn out in reality, you might want to consider the use of 3D and AR to reconfigure how your design would look like after customizing it and changing the nature of the room completely.
With the help of 3D and AR technologies, customers get to see a clearer picture of how the space for these rooms can be utilized to the fullest and how cabinets, sinks, faucets, tubs, showers, countertops, and other essentials could be adjusted in these rooms with the smartest planning.
Kitchen and Bathroom Customization: How Can 3D and AR help?
Suppose you are a home designer and have this amazing idea for a customer's bath and kitchen. But because the customers cannot see a visual representation of your amazing idea, they might not be sure about whether they should go for this design or not.
This is where 3D and AR can come to your rescue. Your sales will definitely rise because customers want to see how their kitchen or bath would look like with the color and texture in your mind. It will give them a concrete direction, and that is exactly what a customer wants. 3D and AR kitchen and bath designs cater to customers and retailers to display different kinds of products that can be used in your space through a representation that is very reliable and gives you a great understanding of different intricate designs.
Shopping behaviors have changed over time and with the increasing use of technology, the competitive edge for each business is also rising. You cannot expect customers to visit your website and be interested in purchasing the products you are selling just by looking at the images that you have put out on display. They require more detailing now. They want to try out different options in the kitchen, visually, in a more 3D kind of way. They want to see how a certain faucet or a certain sink would look like if they use it in their kitchen. With the increasing demands of customers and with a rise in the use of technology in eCommerce, adapting to these new technologies like 3D and AR representations of your products is a must.
If you are a retailer selling cabinets or other kitchen and bath settings or accessories, you might want to have an upper hand by adopting these new technologies to exhibit your product range in a more appealing way for the customers to be impressed by your presentation and in-detail display of what they should expect out of their kitchen and bath. And since shopping has made a dynamic shift to eCommerce, adopting these new technologies is the need of time to get a larger percentage of sales from the competitive market.
4 Reason Why embracing Augmented Reality and 3D technology is important
It is vital to attract customers by providing them a customized visual view of the products and how they would look in their kitchen or their bathrooms. And because of augmented reality and 3D rendering, the companies producing fixtures and fittings can now improve their eCommerce level.
Visualize spaces and products in real-time
You can use any of your gadgets -whether it is your phone or your iPad – to move the camera towards the bathroom or the kitchen that you plan to add these fixture to and visually see how the product would look in reality within your house. This has to be one of the coolest features of online shopping which helps you look at products from a different and very real angle.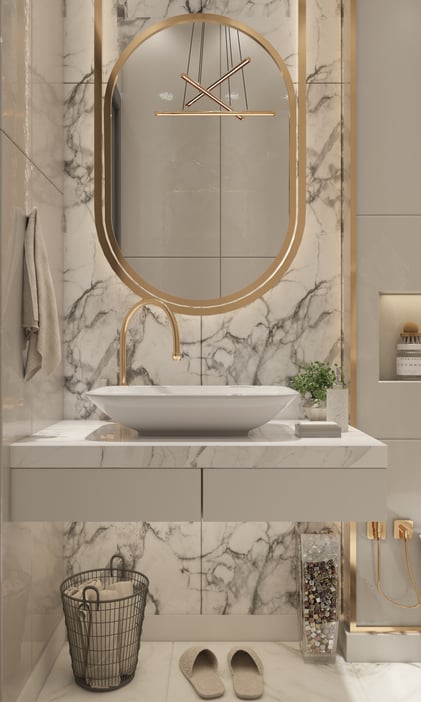 With the technology being used by these designers, you can try out different combinations of fittings and see which one would look the best in your case. It helps customers make a better choice and also gives them a happy online shopping experience.
Drive more engagement and conversion
To improve consumer engagement, 67% of media agency executives want more AR ads incorporated into digital marketing campaigns, while 49% of these executives expect the interactivity of AR ads will help counter adblocking. Therefore, the conversion rate of such shopping experiences online is higher as people can see the product in Augmented Reality or 3D. With people purchasing such expensive furniture, fixtures, and fittings for their baths and kitchens, they would be more than happy to have an option where they can see how their bath and kitchen will look like if they buy a certain product from your online store. And that is exactly what they need - an online AR or 3D experience. And that's why 48% of consumers would more likely shop at a retailer that utilizes or offers AR. Meanwhile, 32% of retailers plan to utilize AR within three years.
Offer a better outlook than a normal picture
3D rendering of fittings will give your customers a better idea of how the actual product will look like in real-time. Customers shopping such bath and kitchen fittings online need to have that kind of confirmation from the vendor's side that makes them satisfied with buying these products online instead of going to physical locations. And since they are spending a lot of dollars on purchasing these luxurious fittings, they need to be sure that the product is exactly what it appears on the screen, and that it will fit in perfectly in their kitchen or bath.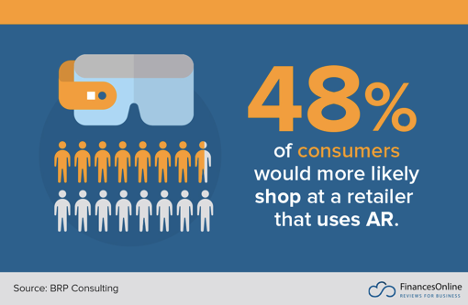 With the increase in online purchasing activities, it is vital to attract customers by providing them a customized visual view of the products and how they would look in their kitchen or their bathrooms. And because of augmented reality and 3D rendering, the companies producing fixtures and fittings can now boost their eCommerce game.
3D rendering gives the client a view of the product from all possible angles so that they can see what features the product has and how it could work. These can be used in place of the images displayed on your website which helps your customers get ideas on the design.
How Threekit's AR and 3D designs Can Improve Your ROI
The best way to seal the deal with your customers is by knowing exactly what they want. And this goal can be achieved by you as a business when you turn the idea that you and your customer have into a reality that they can see before purchasing it. Any changes that they require, whether it is style, color, texture, or anything relevant, can be adjusted accordingly by using AR and 3D views of the products.
Companies providing fittings and fixtures for baths and kitchen understand the importance of giving a good customer experience to their online customers. And to make sure that they make this conversion happen, they need to provide a complete vision of the entire bathroom and kitchen so that the customer can visually see how their new purchase would turn out in reality.
This vision should include all the options that you as business think suit the customers' demands and provide them with ideas and designs that would fit their requirements perfectly. When the customers will be able to see how their kitchen or bath will look like with your fittings, they will be able to make the purchase more instantly. Even though both, 3D rendering and augmented reality are the updated methods of marketing your products in eCommerce, the results for both also are slightly different, with AR marketing showing more conversion rates of customers in comparison to that of 3D.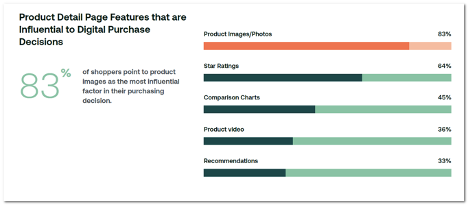 Whether you are an eCommerce retailer or a home designer, investing in AR and 3D for your business should be a great move right now. And Threekit can help you create a more engaging and effective eCommerce space, exhibiting your designs and styles in a more efficient way. With the real-time customization provided by our team, it will help your customers to create the look that they want for their bathroom or kitchen, and order the exact same specifics from your business.
While many businesses use high-quality photography to display their work on websites, Threekit can give your eCommerce website a competitive edge, increasing your business efficiency, and making your customers happier all through their shopping experience.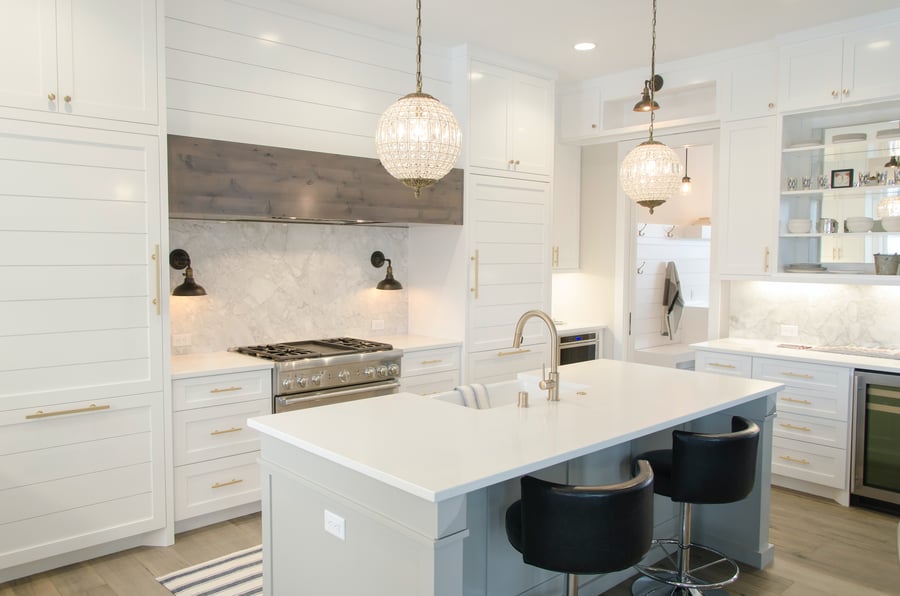 Threekit centralizes the main functions that a company would require for their eCommerce platforms and helps them integrate different platforms like ERPs and PIMS. Some of the main features that Threekit offers include separate, connected storage of 3D assets, product catalog for the customers to choose from, product, part and style storage, product bundling, order tracking, and more. Our efficient 3D asset management system separates scenes (backgrounds, settings), models (parts, products), materials (styles), and images (textures), enabling artists to maximize their time.
Wrap Up
The main purpose of Threekit is to help you create the most effective product visuals for your audience, making them your loyal customers and giving them a great online shopping experience with photorealistic images, 3D, and augmented reality, all incorporated in your eCommerce space.
We truly believe that the customer should be able to see how their fittings and fixtures will look like when they are scrolling down your online shop. And to make sure that they see better than expected and get what they have chosen, Threekit will aid you at every step of the process.
Ready to convey beautiful finishes and customizations with 3D and AR? Get in touch today to know how we can help.