Why 3D and AR are the Future of Display Advertising
3D and Augmented Reality (AR) appear to be shifting the advertising landscape already. Just how significantly will only become clear in the upcoming months and years, however huge businesses are already using it to great effect, understanding that now is the time to deploy this comparatively new technology to produce new experiences for customers.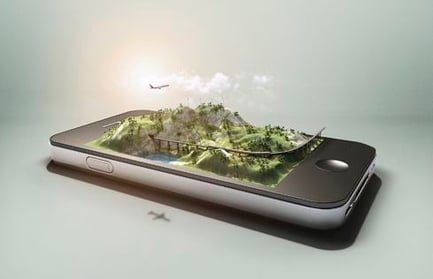 The number of ads that a consumer has to see every single day is exceeding 4000, and to be honest, it gets annoying to see pop up ads every time you click on a website. And because of this increased number of advertisements, people have lost their interest in ads. Instead of looking at what an ad has to offer, they would rather multitask and use the time while these ads run to do something more important, or they simply block the ads using Adblock extensions.
The lost attention of consumers can be a challenge for businesses. Therefore, the market for consumer attention has become extremely competitive, and the cost of consumer attention has radically increased in the past two decades. One of the most efficient ways to capture and keep consumer attention is to adopt innovative ways to communicate (on several platforms). One of them is to use 3D and AR advertising.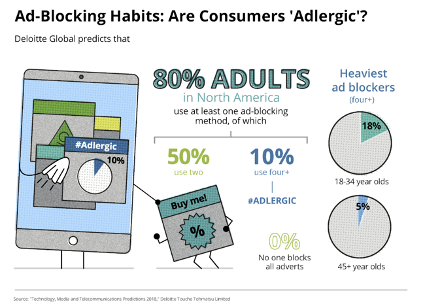 3D and AR Advertising: An Overview
A 3D ad unit enables the user to interact with an image or product, inside the display in real time. So the user can actually spin, move, and in some cases, customize a product within the ad. Taken a step further, the user can then place that product in their own environment using Augmented Reality. AR advertisements are both iOS and Android compatible which makes it easy for a number of apps to use this type of advertising through their applications.
AR has one of the new 'in' features of mobile phones. Pokemon Go! is one of the best examples of AR, which attracted millions of consumers, who not only were amazed by the creatively designed game but also actively participated in it.
But people are getting more and more exposure to 3D and AR and not just in the gaming and entertainment industry. It has scope in the education sector, where these technologies are being used to make students learn via real-world examples during lectures. Similarly, AR is also being used in the healthcare sector to have a more realistic view of certain health conditions. And because AR is an emerging technology, it has also entered into the advertising markets, taking marketing to a whole new level. Digital advertisement is going to see some major changes in the year 2020.
AR is a very engaging technology that involves the user to the fullest. This aids the marketers and advertising agencies to be more creative in designing advertisements in order to attract a larger consumer base. Many companies have already embraced this cutting-edge technology. If you still aren't sure whether it's worth going for, you should clearly realize what benefits it provides and how exactly you can use this technology in real life. But first, let's cover the basics.
Talk to one of our 3D Configurator experts
What is 3D Advertising?
3D advertisements add a little more depth to your normal 2D ads by making them pop out from the place. Customers are able to interact with the 3D product by dragging and orienting the object.
The 3D advertisements help the customers to make full use of their interface and evaluate how the product would look in a 3D view. While there are many businesses that cater to customers through websites, they often miss out on the details that the customer would want to see before purchasing a product. Using 3D advertisements aids the customer to fill in the gaps by having a visual view of the product in 3D angles.
There are higher chances of a customer finalizing their online shopping process if they get to see the product from all three dimensions.
3D ads are not limited to physically present objects or products, these can also be made for virtual objects where a detailed 3D model can be provided for the customers to know more about the product they are looking at.
A great example of a 3D advertisement is Coca-Cola's 3D ad which was placed on a robotic billboard in Times Square that used moving blocks to change the flatness of the billboard and create dynamic movement.
Why Should You Use 3D Advertising?
3D animation adds value to your ads, making them more impactful, and adding more quality to your advertisement campaign. Creating content that is visually appealing and attractive is what makes a business' marketing plan successful. And that is exactly what a 3D ad can be used for - maximizing the number of customers who would be attracted by your 3D model.
Here are a few benefits of using 3D advertising:
Reason 1: Better User Engagement
A 3D visualization that gives a more in-depth view of a product is more appreciated by your customers, where they will not only be satisfied with what they see but will be able to make a more knowledgeable purchasing decision after viewing the product from all angles as shown by the 3D model.
For instance, a company producing custom furniture and home goods would do much better business if it allows its customers to view the products from all angles. These 3D animations will help the customer analyze what the item is made of and what the design looks like from the other side.
Reason 2: Increased Profits in 3D advertisements

Source: Sketchfab
If a business uses 3D advertisements for marketing their products and on their eCommerce website, this will increase their profit in comparison to the investments made on creating a 3D ad. This is because 3D attracts more consumers and help them make better buying decisions, converting them into loyal customers.
Reason 3: Increased website traffic
When satisfied customers leave your website after a fruitful shopping experience, chances are that they would come back for more. As a result, the traffic for your website will increase, skyrocketing your click-through-rate (CTR) and sales.
Reason 4: Configurable 3D Ads
Configurable 3D ads give customers the unique ability to personalize and modify products in real-time – within the banner ad. You can help them cut through the noise with an astonishing and fun online experience.
Reason 5: Easy to Implement
3D playout in many platforms is done through proprietary technology built with WebGL. It is compatible with all devices, browsers, and ad servers, so you can traffic these banners anywhere. This aids in catering to a larger market using different kinds of smartphones or gadgets to access your websites.
Why Should You Use AR Advertising?
The digital advertising base is increasing day by day as the number of users online surpasses 4.5 billion active users, and this figure is expected to rise even higher in the coming days. And because you have such a large customer base online, digital advertising must be utilized to reach the right audience for your product. No wonder the digital advertising market is thriving: global spending on digital ads is expected to grow from 283 billion in 2018 to $517 billion by 2023.
And though AR ads have been used mostly by early adopters so far, they'll become more popular soon as the number of AR users rises. Statista forecasts that the AR market size worldwide will increase from roughly 3.5 billion in 2017 to more than 198 billion in 2025.
Here is a list of reasons why AR will be every advertiser's choice in the future:
Reason 1: Emotional Attachment
The immersive nature of AR ads creates an emotional connection with the audience, involving them, and engaging them emotionally with advertisement concept. While the use of only-picture advertisements in the past did not create that much of an emotional connection, these AR ads create that magic where the audience is emotionally invested and is more attracted through the creatively designed advertisements.
This can be understood better if you use an example of a billboard advertising an upcoming film. Compare this advertisement with another ad where just by placing your camera on a certain space of that billboard, you are directed to an actual trailer of the same upcoming movie on your phone. Which one would interest you more?
Obviously, the second option as it involves the customers, making them interested in what this AR advertisement will lead to. It increases engagement, interest, and people tend to remember such advertisements for a long time that have touched them emotionally.
This approach was successfully used in the Arctic Home Campaign by Coca-Cola and the World Wide Fund (WWF). The campaign, intended to protect polar bears and their natural habitat, included an AR event at the Science Museum in London. People could see themselves interacting with computer-generated animals in their natural environment. This event helped the Coca-Cola Company create deep emotional connections between individuals and the brand.
Reason 2: AR advertisements are more affordable than print advertisements
Print media and placing print advertisements in popular magazines will cost you way more than the usual. And to avoid that kind of cost, you might want to go for AR advertising, which will cost you comparatively less than those print ads.
AR advertising is usually more affordable and far more immersive than print advertising. The return from AR advertising is also expected to be more than the usual advertisements. The cost of AR campaigns can range between $5000 and $100,000, depending on the quality and intricacy of the graphics involved.
Simply put, launching an AR advertising campaign is usually a lot cheaper than placing a print ad in a bestselling print magazine. Besides, the same AR application can be used for numerous campaigns.
Reason 3: AR helps you boost sales
Besides AR advertisements, many eCommerce websites also use AR technology to engage customers who visit their websites. With the help of AR techno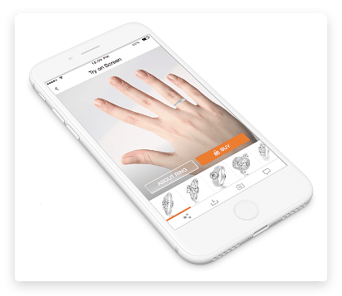 logy on your shopping websites, people will be able to virtually try out how certain things would look on them. For instance, they can try out shoes virtually and see how they would look with a certain outfit. Similarly, if a customer wants to see how a certain piece of jew
elry would look on their hand before purchasing it online, a business can use AR technology to help their customers see how the product will look on them, attracting them towards your brand's creativity and bringing them back every time.
Reason 4: AR improves Hyperlocal Advertisement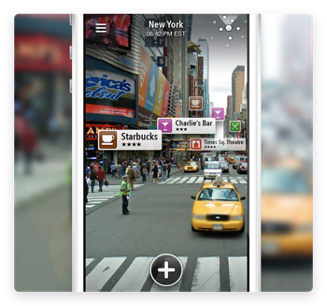 The use of AR for hyperlocal advertisements helps people in accessing information in a more fun way. Such ads help businesses make a greater impact on their audience. For instance, a hyperlocal

AR ad might guide a customer where to find the restaurant they are looking for in a nearby place by simply pointing the camera in the direction, and through AR ads, these restaurants will be visible on your screen.
Ready to Jump on the 3D and AR Advertising Bandwagon?
3D and AR advertising gives marketers a huge advantage as this technology makes ads appealing, interactive, and effective. As discussed, many businesses have already embraced this premium technology and more are anticipated to follow suit.
If you are ready to step into the world of AR and 3D advertising, feel free to contact our team. We'll help you get your imaginative idea off the ground.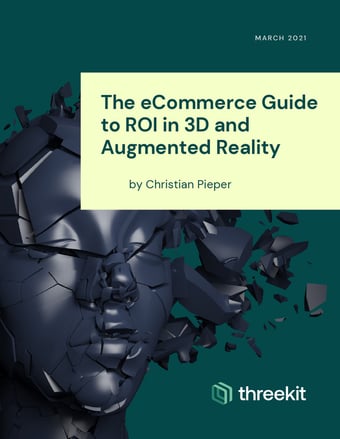 Download our eBook
If you're making the business case for 3D and augmented reality product visuals, this is the guide you need. Get real data on how this innovative technology pays off.