3 Ways to Sell Doors and Windows With a Magento Product Configurator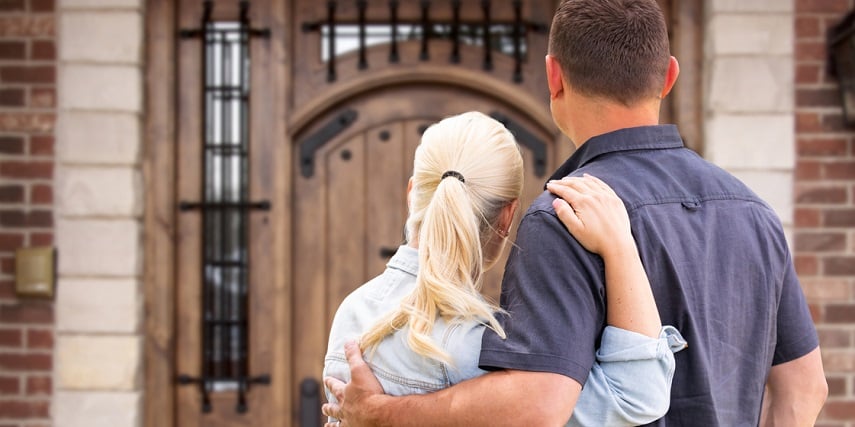 When shopping for online windows and doors, customers want to be certain they're getting the right products. Installing these designs entails a commitment that makes them a far from casual purchase, and they affect the overall look and feel of the home. By implementing a reliable Magento product configurator, you can significantly boost customer confidence when selling these products.
Although the in-store buying experience may offer more comfort to customers in need of the ideal product, online eCommerce stores can replicate the experience with high-quality visuals and an in-depth customization experience.
If you want to find out specifically how a Magento product configurator can influence customers to complete their purchases, let's go over some of the key advantages of integrating the right solution.
1. Showcase Products With Interactive 3D Images
Customers might like to browse physical installation samples in a home improvement store. But you can instill more confidence in them with detailed 3D product visualizations.
As customers configure or shop for the perfect window or door, a few basic product images won't likely be enough. Today's eCommerce customers prefer to see at least five to eight product images for every item.
They also want to be able to interact with images. A comprehensive Magento product configurator can give this and more to your customers.
Because of today's innovations in virtual photography software, businesses can easily convert their entire catalogs into high-fidelity 3D images that go well beyond basic JPGs and PNGs. Innovative software can generate photorealistic visualizations and 3D assets for product configuration tools.
Once these are integrated into your product customizer, customers can view their door or window designs from every angle by rotating and zooming in on the item. As they select different product options such as colors and design elements, these changes will reflect in the image in real time.
These images will give shoppers a much clearer idea of what the product will look like before buying. However, you can go even further with your product visuals using augmented reality.
Want to find out how Threekit's Magento product configurator can effectively digitize your inventory? Click here to see what our configurator is capable of when it comes to visualization and more.
2. Show How Products Would Look Once Installed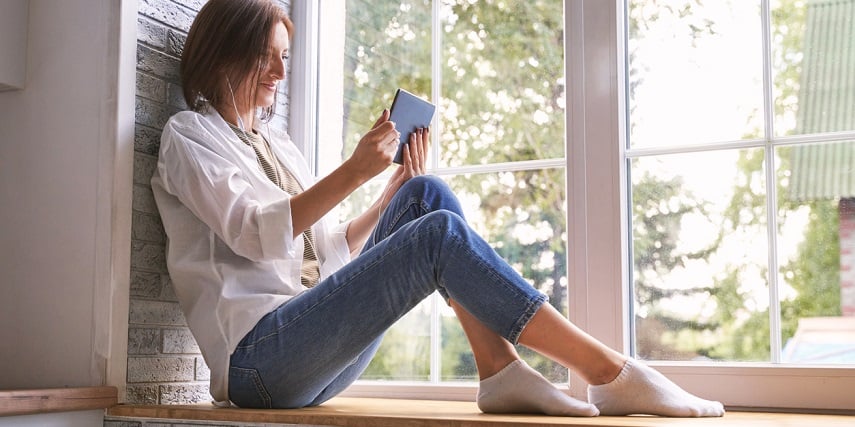 Before purchasing any kind of door or window, shoppers want to make sure it's the right fit for their home. The last thing they want is to have it delivered to their doorstep and find that it's incompatible with the current frame or surrounding architecture.
With the help of augmented reality, or AR, in addition to a Magento product configurator, you can enable customers to see their doors or windows right where they intend to install them. AR functionality allows customers to use mobile devices with iOS and other operating systems to essentially "project" the item in the designated installation site.
Customers can see their own product through the AR API and move around to view it from different perspectives. As a result, they can better gauge the compatibility of the product with their home.
This user experience is far more likely to convince people whether a door or window is worth buying. It also works well with other home improvement solutions and products.
The fact is that 49% of retailers plan to offer AR in the future; this technology is crucial in giving you a competitive edge and helping you appeal to consumers.
3. Update Pricing in Real Time Based on Custom Design Options
When designing potentially pricey configurable products such as custom doors and windows, one factor that will move shoppers through the checkout process even faster is transparent pricing.
With a fully capable Magento product configurator, you can clearly show pricing for your products on the front end. As customers select different custom options, the pricing will update accordingly in the custom product builder.
This eliminates any doubt about the final cost.
Otherwise, customers may be shocked to see what the price is when they expected something much different. This kind of negative experience could keep people from returning to your online store ever again.
Ultimately, if you want to more effectively convert shoppers into happy customers, make sure pricing is consistently clear from the start.
In addition to pricing, consider detailing other aspects of your products, such as availability.
For example, if a particular material or color option is unavailable, indicate when it will be available. This will prevent customers from inadvertently purchasing an out-of-stock product with delayed shipping.
Increase Conversions and Sales With the Ideal Configuration Solution
With the help of a feature-rich and intuitive Magento product configurator, you can give your customers the perfect customization tool for your product pages.
Customers will have a better understanding of what they can expect to see once they complete their order. This removes doubt from an otherwise uncertain buying process.
To get the best results, it's important to choose the right product that can fully revamp your Magento store.
This is where Threekit can help. Using our complete platform, you'll be able to sell online doors, windows and other products in your inventory.
To provide our customers with the perfect custom solution, our platform consists of three innovative products that can fully equip your eCommerce store. We start with our virtual photography solution, which can turn every door, window or other product into top-quality 3D assets.
Once we've created your 3D product visuals, we upload them into a 3D product configurator, which connects to your Magento store. Customers can then choose different options to create unlimited product variations featuring interactive 3D images.
Customers can also bring their products into real-world settings with our AR solution, which loads straight from the configurator. This means you don't need to encourage customers to download an app (which would otherwise lead them away from your product pages and give them unneeded extra steps).
When combined, these solutions form the ideal configuration tool for nearly any business. For more information about our products and Threekit's unique capabilities, get in touch with us today.