3 Ways the Right Couch Configurator Reduces the Risk of Returns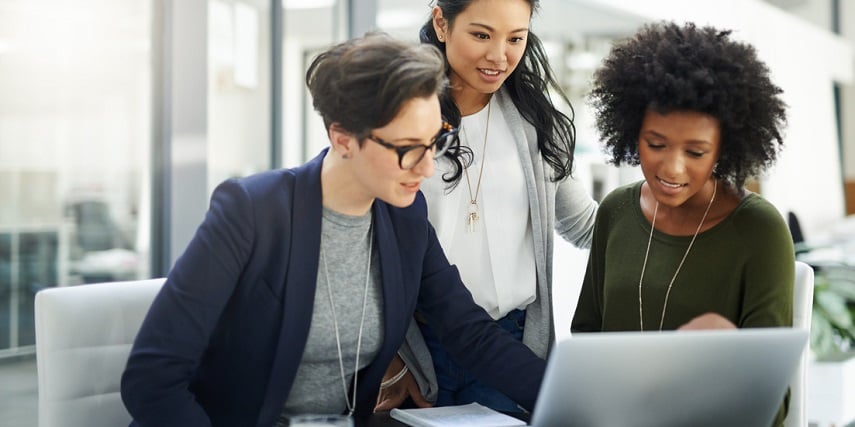 Furniture retailers looking to eliminate product returns for couches and keep their customers happy can benefit greatly from implementing a good product configurator. There are many different product configurator tools to choose from.
This includes couch configurator solutions that make selecting the perfect sofa easier and more satisfying than ever. But what does that have to do with returns?
Why Reducing Returns Should Be a Business Priority
The returns process can be a hassle for retailers to deal with. Product returns are highly expensive, too.
The total expense of handling returns can account for as much as 20% to 65% of the costs of goods sold, making it hard to remain profitable with a high return rate. If a customer is dissatisfied with a business, they're also less likely to come again.
When it comes to couches, customers may be unhappy with the final product if they receive a design that doesn't look like what they expected. Alternatively, the couch might not fit or look right in their space.
Using a reliable couch configurator tool, there are a few ways you can minimize return rates. You can easily ensure that customers get the product they want from the start of the shopping experience. Here's how it can help:
1. Enable Customers to Fully Explore Every
Couch Design
Today's couch configurator software goes far beyond simply giving customers the ability to create a custom couch. With innovations in virtual photography and 3D rendering, configurators can present customers with an in-depth model of any couch design imaginable. These models even have photorealistic textures and lighting.
This means that as customers design their own sofa, they'll be able to see it from every perspective in a 360-degree product viewer.
If you're not sure whether you need a 3D configurator, think about how it can impact customer behavior. People who view 3D versions of products are 11 times more likely to buy a product than those who only see 2D representations.
Additionally, 3D and 360-degree product views can reduce returns by up to 35%.
Through high-quality 3D product images, customers can see exactly what they're getting with each design. Couch configurators can also teach them about the different types of couches and materials to make it easier than ever to choose the perfect design.
Whether a customer wants a sofa bed, recliner, sectional sofa, corner sofa, loveseat, modular sofa, chaise, daybed, or another design, they'll be able to learn the differences between them. They will also be able to determine which design is ideal for their space.
Customers can also see how different configurable parts and materials appear as they would in real life. When switching out back cushions, seat cushions, backrests, and other parts, customers can get a clear picture of how the final product will look.
Using virtual swatches, customers can then try out different upholstery materials such as grain leathers in a leather sofa.
To learn more about the many 3D capabilities of Threekit's couch configurator, click here.
2. Allow Customers to See the Couch in Their Living Space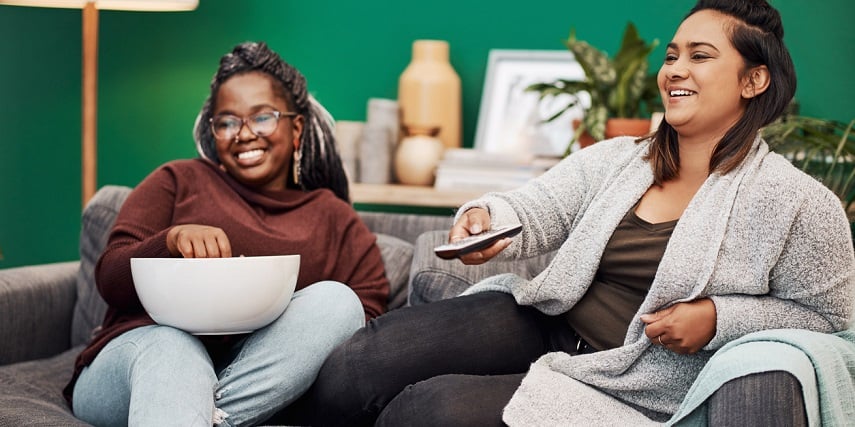 When purchasing a couch online, customers won't be able to explore an actual showroom to get a better feel for the product they're considering. However, retailers can integrate a couch configurator with augmented reality (AR) technology. This allows customers to bring the showroom right into their living rooms.
By integrating an AR solution into your configurator, customers can overlay a 3D "projection" of their couch design within a physical space. All they need is their mobile device.
The model will appear to scale and match reality. Users can place it wherever they want to determine if it's the right fit. They can also ensure that it matches surrounding furniture and decor.
Most shoppers love this technology. In fact, 61% of consumers have stated they prefer retailers that offer AR experiences.
If a couch design doesn't adhere to space restrictions or simply doesn't look right to the customer, that's okay. Customers can easily return to the configurator to tweak it. They can then overlay a new design and see if it looks better until they're satisfied with the final result.
This process of trial and error is far simpler and more convenient than if they wound up finding that the product doesn't fit after receiving it.
3. Show Pricing Updates in Real Time Based on Custom Options
3D product models and AR applications can help ensure that customers are consistently happy with their designs. But many customers also want to know the exact cost of their couch early on in the shopping process.
Customers don't want to be excited to purchase a couch only to get to the checkout page and find out that the price tag is much higher than they anticipated.
Couches are big investments for many shoppers. That's why it's important to show them what the pricing will be as they configure a custom design.
Using a configure price quote (CPQ) feature in your couch configurator, customers can clearly see how much the final product will cost as they change out different parts and materials. If they select a different upholstery or arm design, the total cost will update to reflect this change.
By the time the customer is ready to complete their order, there won't be any mystery around the cost that might result in a disappointed shopper and an abandoned cart.
See Increased Sales and Satisfaction With a Couch Configurator
If you want to provide shoppers with the ideal eCommerce experience as they look for the perfect couch, a couch configurator can give your eCommerce site everything it needs to thrive.
Customers will be more engaged with an interactive 3D configurator. They'll see precisely what the final product will look like before buying. The important step to take is to locate the right configurator that can meet your specific needs.
At Threekit, we can equip your business with a reliable couch configurator solution that accurately represents and visualizes your products. You'll benefit from fewer returns and more satisfied customers by using:
Innovative virtual photography

In-depth 3D images

An easy-to-use configurator

AR integration capabilities
If you want to find out more about how our couch configurator can revamp your online store, connect with us today to discuss your needs.