3 Ways Product Configurators Make Your B2B Business More Green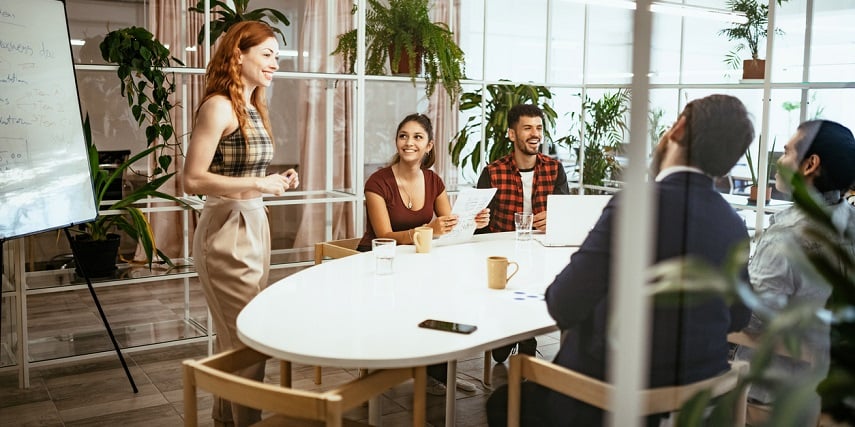 To improve their reputations and contribute to a better environment for everyone, B2B businesses often seek new ways to improve their sustainability practices. Perhaps one of the most innovative and surprising ways to make a business more green is a tool primarily used for product customization: a product configurator. With the help of a state-of-the-art product configuration tool behind your business's eCommerce experience, staying green is one of the many benefits that you can experience.
Product configuration has been increasing in popularity over the years as customers seek more customization in their products. However, it's also becoming increasingly popular for businesses because of the myriad advantages it offers businesses. This includes improved sustainability along with increased sales and generally streamlined sales processes.
From the reduction of waste to energy savings, there are a few key ways in which product configurators can make your B2B business more sustainable.
Less Leftover Inventory
One of the key benefits of using a 2D or 3D product configurator is the ability to cut down on product waste through improved demand forecasting. B2B businesses and their sales teams can use demand forecasting to collect information about customers' past purchases, which can help them predict their future purchases. However, demand forecasting is often inefficient and imprecise, often leading to overproduction.
Overproduction can come with extraordinary costs for businesses; it's also damaging to the environment. Consider the fact that during manufacturing, facilities produce heavy emissions. Vehicles used for transportation release even more emissions into the atmosphere. All of the energy that goes into production could be incredibly wasteful if many of the products wind up unused and disposed of in a local landfill.
Where a Product Configurator Comes In
To help cut down on product waste and reduce leftover inventory, B2B businesses must predict customer demand more accurately. To achieve this, it's important to look at certain market trends and gather sufficient insight into what each customer wants.
Through the use of product configurators that allow customers to customize product options in the ideal buying experience, businesses can use this data to inform production and inventory. The right tool will provide you with real-time information that can be invaluable to you when planning for the future and working to minimize waste.
Want to find out how Threekit's product configurator can improve your sustainability efforts and sales cycle? Click here.
Fewer Product Returns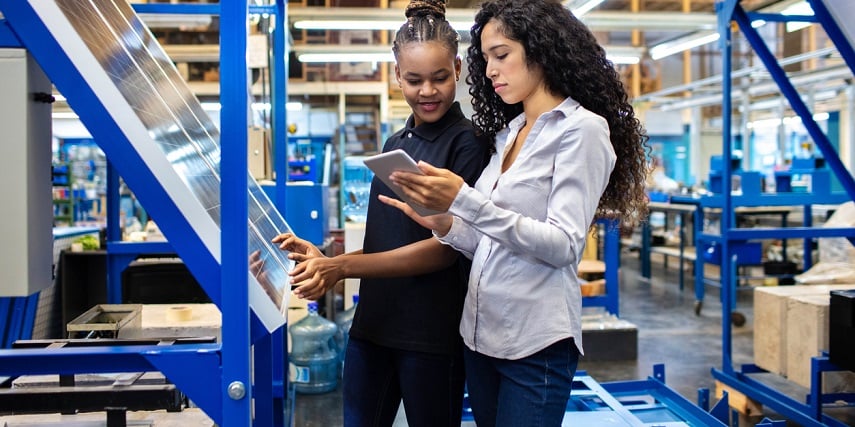 Businesses loathe product returns because of the costs and headaches associated with them. But they're also costly for the environment. Millions of product returns take place every year. They are responsible for around five billion pounds of product waste, along with 15 million tons of carbon dioxide emissions. If you want to create a safer environment while saving more money on product waste, it's important to minimize product returns.
Ultimately, the best way to reduce returns at a significant level is to keep customers satisfied with their purchases. If customers are happy with their products upon receiving them, they're not likely to return them at any point. This is where a product configurator can come in to improve customer satisfaction. There are plenty of ways you can improve customer confidence using innovative product configurator software to streamline the sales process.
The Key Is Customer Satisfaction
If customers are allowed to customize configurable products in nearly any way imaginable, they're far less likely to return that product later. You can also make sure that customers know precisely what to expect from the product. Our configurator's in-depth product visualizations use 3D models to accurately convey the final product. Using augmented reality technology and an application programming interface (API), customers can even see what the product would look like in a real-world setting.
With a configurator, customers are able to choose a wide range of features, from color to functionality. They even have the added ability to see products from every angle before buying. Together, this improved customer experience means you're likely to see a huge reduction in returns from dissatisfied customers.
A good configurator also includes configure price quote (CPQ) capabilities for real-time pricing as customers choose different features. This further ensures customers know what they're paying for.
Save Energy on Photoshoots for Products
Another way many businesses end up inadvertently harming the environment is through extensive product photography. Taking photographs of products entails a variety of processes beyond simply taking the picture. Steps involved include packaging, shipping, and moving as many as thousands of products to the shooting location. During transportation alone, this could generate plenty of CO2 emissions and shipping waste.
Even once the products arrive on set, energy consumption could still come at a significant environmental cost. Lighting equipment on its own could consume huge amounts of electricity.
Thankfully, with a product configurator integrated for complex products, you can eliminate the need for traditional photography and wasteful photoshoots. Specifically, you can achieve this through the use of both virtual photography and 3D configurators. These tools allow you to accurately capture products with ease. Using virtual photography, you can generate thousands of 2D product images using a single design file. Also, 3D configurators can construct accurate 3D models with configurable features.
In the process, you can effectively convert photography to digital and avoid any need for future photoshoots in a studio setting. All that's needed is a powerful computer and professional software to help capture and organize product images.
Use a High-Quality 3D Product Configurator to Assist With Sustainability Efforts
If your business is working to improve sustainability in addition to increasing efficiency, a product configurator plugin on WooCommerce or other online stores might be the key. Using a product configurator on your eCommerce platform can empower customers and sales reps. At the same time, it can reduce carbon emissions and product waste.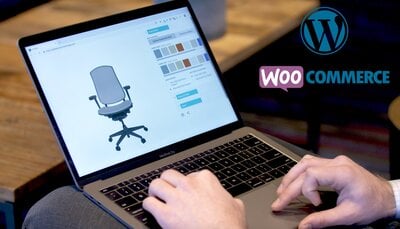 While there are many other factors that go into sustainability plans, product configurators are among the most effective. They don't just improve eco-friendliness. They can also increase sales and complement the rest of an omnichannel marketing strategy. Whether a business is a B2C retailer or a B2B distributor, a wide range of businesses can benefit hugely from a product configurator.
If you would like to learn more about our product configuration software and get started on a solution for your business, connect with us today.