Compelling visuals and product experiences don't always top the "must do" list for eComm marketers...but they should. When imagery fails to accurately convey all of a product's features and benefits, it's the brand that pays.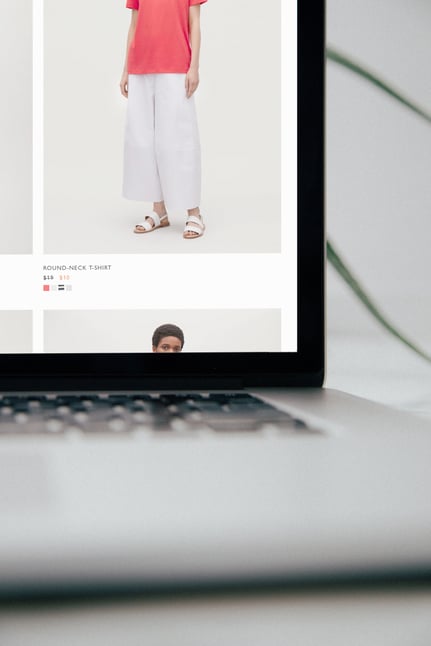 The story of eCommerce is often one of compensation—How do you convince shoppers to buy when they can't see and touch the product in person? The goal is to get as close as possible to the brick and mortar experience in order to give people confidence in their decision. Product visuals are the primary way to achieve this goal.
If we are primarily sold by what we see (and science suggests that we are), brands need to do more to provide a better visual customer experience or risk paying for it in other ways.
Here are the top three expenses that brands incur when they rely on bad (or too few) product visuals:
Average return rates for online merchandise hover around 30%. Clothing returns can be closer to 40%. And brands lose more than just the revenue itself with the return—they incur additional shipping costs and can't resell the item at the original price, if at all. Returning eCommerce goods has become such an expectation that businesses like Optoro have sprung up to manage the process and help businesses recover losses from those returns. But it's an exercise in mitigation rather than a solution.
A sounder approach for all parties might be to treat the cause of the disease rather than the symptoms. And the fact that 64.2% of online shoppers report that they make a return when "items don't match the description or expectations" suggests that lack of product detail is a culprit. If shoppers had a better sense of what they were buying, they'd be less likely to return it.
Better and more product visuals could go a long way in aligning product expectations and making sure the shopper is getting exactly what they want. Not only do brands need to provide at least 8 product images, they can turn to interactive 3D to allow customers to zoom in, spin and see every product detail.
2) Reviews on Site
Consumer reviews have more power over eCommerce purchases than ever.
90% of respondents who recalled reading online reviews claimed that positive online reviews influenced buying decisions, while 86 percent said buying decisions were influenced by negative online reviews.
4-out-of-5 consumers have changed their minds about a recommended purchase after reading negative online reviews.
82% of consumers read a product review before purchasing an item online.
But it's not enough to expect customers to search around the internet for authentic reviews—the best way to drive purchase on-site is to have to the review right there with the product information. And this integration isn't free. Brands need to "buy" the credibility of a third-party review vendor like BazaarVoice or Power Reviews to provide authentic value.
That said, since reviews are designed to give people the necessary confidence to buy when they don't feel like they fully understand everything they need to know about the product, better visuals could eliminate or cut down on the demand for them.
3) 24/7 Customer Support
Shoppers are making eCommerce purchases around the clock. If there isn't enough product detail available to sell them, you need someone (or some "bot") available to fill in the blanks.
Live customer service can account for a huge portion of a human resources budget. And while more than 6-out-of-10 U.S. consumers say that their go-to channel for simple product inquiries is a digital self-serve tool (such as a website, mobile app, voice response system or online chat), those services cost money to implement and maintain.
Clear, immersive product visuals can go a long way in providing sufficient product detail, such that there would be far less demand for 24/7 reassurance from customer service.
Creating a truly first-class visual customer experience that meets the needs of every shopper is not a simple or inexpensive solution. But while it may require a bit more of an investment upfront, it's one that is evergreen and designed to sell more while saving costs. In other words, it's an investment that's likely to pay for itself in short order.
---
Threekit is product visualization software that creates photorealistic images, interactive 3D and augmented reality experiences that help businesses sell more. To learn more, please schedule some time with one of our teammates.
Article Categories: ecommerce images, visual customer experience, how to improve product visuals