3 Things a BigCommerce Product Configurator Tells You About Customers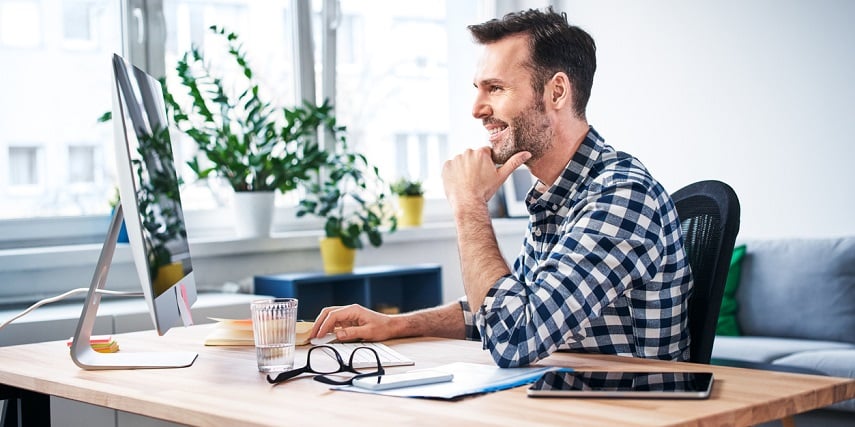 Customers are embracing, often even favoring, eCommerce stores with certain SaaS (Software as a Service) technology solutions. Virtual photography, 3D product configurators (AKA product configuration software), and augmented reality (AR) are wildly popular with consumers. Unfortunately, many online store owners aren't as quick to add the functionality of a BigCommerce product configurator to their eCommerce websites as consumers would like.
It's taking retailers longer to realize the potentially massive benefits of product customizers and configurators. However, the huge consumer fanbase of these technologies has its reasons for wanting more.
A BigCommerce product configurator is the most valuable, important, and advantageous success tool for eCommerce store owners that you didn't know your small business needed.
Before we dive in, let's do a quick overview of product configurator basics so we're all on the same page.
What Is a BigCommerce Product Configurator, and How Is It Beneficial?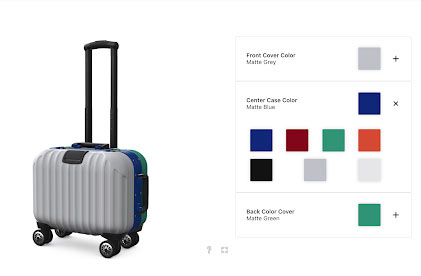 Threekit's BigCommerce product configurator is a headless commerce integration that easily connects right to your website's backend. This user-friendly, all-in-one product designer allows shoppers to customize and configure their own products to get exactly what they want. This improves your product pages and provides an elevated user experience.
Top Features of Threekit's BigCommerce Product Configurator
Our BigCommerce Product Configurator helps your visitors customize or configure their own products. It increases accurate product visualization in three distinct ways.
Virtual Photographer™: Replace traditional product photos by generating endless photorealistic images.

3D Product Configurator:

Mix, match, and configure

product pieces, elements, and materials to build your own product.

Our 3D product configurator

is

able to display a real-time, 3D model of the custom product with 360-degree immersive visualization.

Augmented Reality (AR): Show your visitor's customized product in their space as if they already brought it home. This can help eliminate uncertainty.
Other features include:
Convenient templates

API for custom integrations

Print-ready files

Bulk actions

Conditional logic
Benefits of BigCommerce Product Configurators
The tool increases confidence by displaying custom products from every angle and showing viewers how they fit in their space and look with their existing décor. This can increase sales and reduce returns by an astonishing amount.
The results speak for themselves:
Most customers

prefer online shopping this way.

You can see 40% more conversions.

Customers expect (and also accept) higher pricing.

Nearly three-fourths

of shoppers would shop more with easy product configurators.
So a BigCommerce product configurator can quickly and easily:
Improve the success of your eCommerce store

Increase your BigCommerce website traffic

Enhance your visitors' user experience

Boost your conversion rates

And much more!
Click here to learn more about Threekit's BigCommerce Product Configurator! Not a BigCommerce store owner? Don't worry — we also have integrations for Magento, Shopify, WooCommerce, and many more.
Top 3 Customer Insights That a BigCommerce Product Configurator Can Provide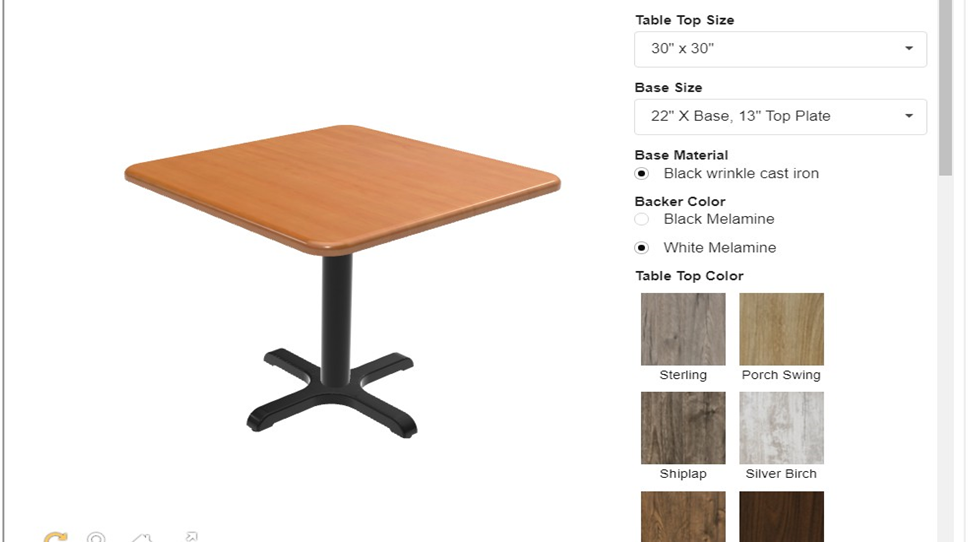 Once you understand what a BigCommerce product configurator is and what it can do, many of the benefits become self-evident. These benefits are the constant focus of discussion.
Don't misunderstand — they're really amazing! They provide such unbelievable results for eCommerce store owners that even the case studies can't do justice.
However, less obvious benefits don't come up nearly as often. Customer preference insights are one of the more obscure benefits that deserve more attention.
Customer preference data isn't anyone's first thought when discussing the benefits of image customization software. But it's an analytics goldmine! Let's take a look at the top three examples.
1. The Most Popular Customized Products and Options
Knowing the best-selling products, which products get more customization requests, and which customization options are most frequently used can tell you a few important things.
If the best-selling products are usually customized in superficial and decorative ways—like color, pattern, or custom printing—then it's likely that the product is genuinely well-liked. Customers also enjoy personalizing it. Therefore, featuring it prominently on your site could increase sales.
If the customizations are more structural—like changing the height of a table or the spacing between bookshelves—that could suggest that the default settings should be changed to the most common choice.
Suppose the default measurement isn't ideal for most customers, but overall, they like the product. Then they may just change that detail to meet their needs.
2. The Least Popular Products and Customization Options
You should also track the worst-performing products and remove them. There's no point in wasting valuable time, money, and energy on products that aren't profitable.
The same goes for the product customization options that rarely get selected. Not only do you have to keep it stocked in case it is chosen, but having unpopular selections makes the process longer and more complex.
3. Favorite Product Customization Combinations
One of the most useful customer preference data points (and the one with the most potential to increase profits) is popular customization combinations. When users can customize products, they're naturally going to end up creating a version of the product that's as close to their ideal version as your customization options allow. It's like they took a survey, and you have the results.
For example, say a customer's ideal t-shirt is light periwinkle with their favorite sassy saying printed on it. If you don't have periwinkle but you stock deep violet, dark purple, and light lavender, they'll likely pick lavender. It's the closest to their ideal.
If their favorite phrase isn't an option, then they'll pick the closest or best one available. The result will be as close as they can get to their ideal t-shirt given their options.
So, why does that matter?
Well, knowing the most common color choice per product among your customers is a huge digital marketing advantage. You can:
Create more specific and appealing ads

Use SEO to target searchers looking for those combinations

Even use them on homepage images to increase the odds that they'll see the photo and buy it
The closer it is to their ideal initially, the less mental photoshopping they have to do.
There's another advantage of large customer preference data sets from a product designer with parametric configuration. Users can also create designs using custom dimensions and unique elements you may never have considered. This insight into what they want, without restriction, can then provide ideas for future products and customization options.
The Power of Data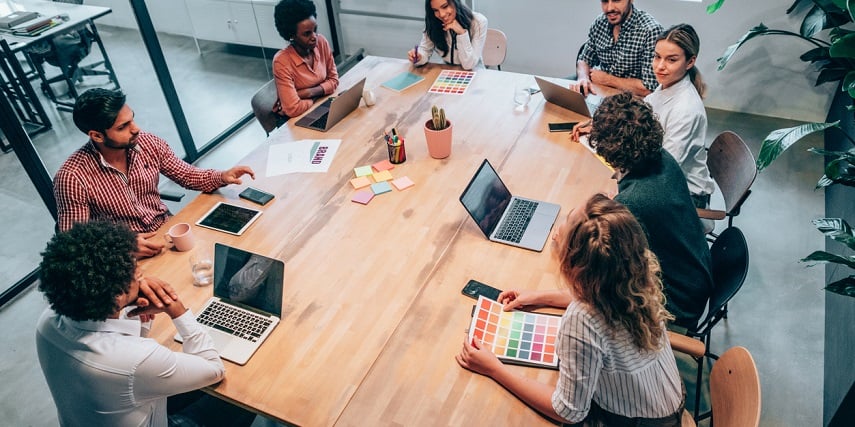 Our BigCommerce product configurator has a long list of impressive benefits and advantages. But it doesn't just increase things like conversions, user experience, and consumer confidence. It gives people real power. A configurator puts the power of customization and visualization in the customers' hands. Then it puts the power of consumer-driven data in yours.
If you want to learn more about what Threekit's incredible platform can do for your business, then get in touch with us today!