3 Different Ways to Organize Your 3D Customizer Process to Boost CX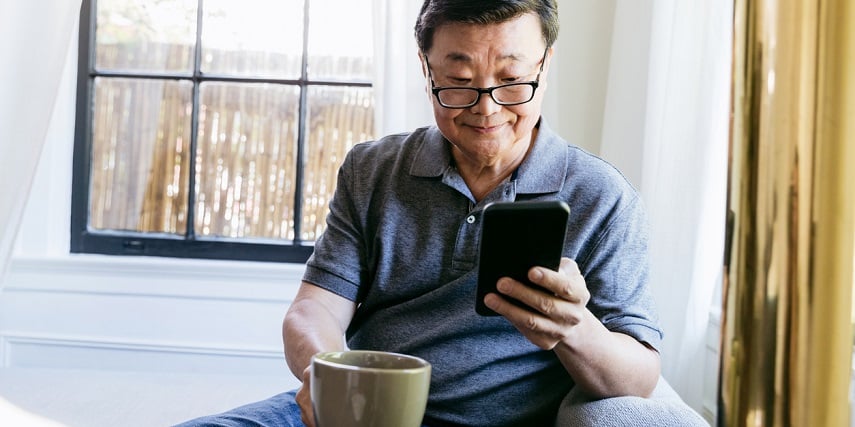 Operating an eCommerce store can feel like a challenging proposition. Your customers have so many options that a lot of your success will come down to making the buying process as easy and engaging as possible. That's why using a 3D customizer to help make that process more flexible for your customers is critical.
Of course, you'll want to be sure your 3D customizer has a clearly defined process that won't confuse your users.
The Benefits of Using a 3D Customizer
Before we talk about setting up your 3D customizer, let's first define why you want to have one for your online store.
If you're an eCommerce retailer who provides your customer with the ability to create custom products, this is a no-brainer. It's simple to use, and it actually makes the process of product customization fun for the end-user.
As far as the benefits of implementing one, there are many:
You empower your customer to create the specific product they need. You don't want to worry about going back and forth with them over features and product specifications; they can simply enter them into the 3D customizer and generate the visuals within seconds.

It quickly shows the customer the product they need. Generation of the product happens instantaneously, though they can easily remove any features they add with the tool's flexible interface.

Using augmented reality and photorealistic 3D designs, you'll provide your customer with the ability to visualize your product (really, "their" product) before the sale is even complete. That kind of persuasive tool almost completes the sale for you.
Now that you understand why you should integrate a 3D customizer into your store, it's time to focus on how you can set it up.
Keep in mind that setting up your 3D customizer is hardly a one-size-fits-all approach. It will depend on the specific customer experience you want your customers to have when interacting with your product configurator.
Click here to learn more about our 3D customizer for Magento, Shopify and more.
Find the Customization Process That Suits Your Products and Customers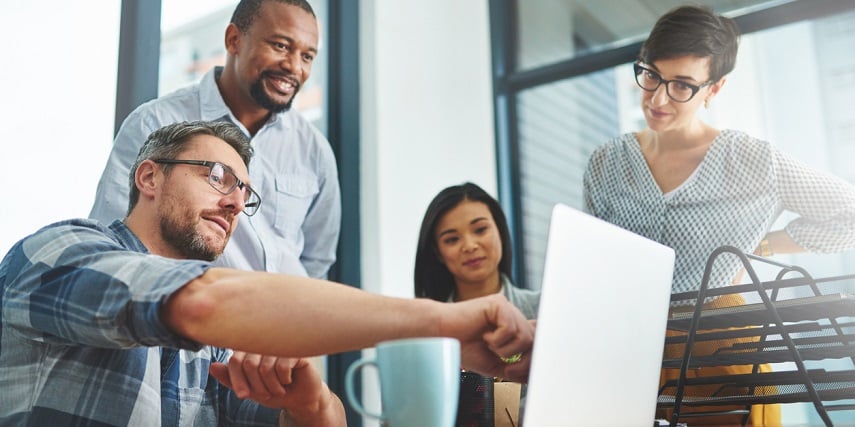 Below are three different ways you can organize a 3D customizer on your site in a way that will make sense to your customers, making the process of designing and buying your product seamless and easy.
1. Sequentially, or step by step
One way it may make sense for you to guide your customers through the process is by organizing it step by step.
If the product your 3D customizer creates requires a step-by-step process to produce, this is the best way to go.
Even if the step-by-step process isn't required, it still may be a great way for you to organize the experience. This means having a logical progression through each stage of the customization.
This makes it easier on your customers. They know where they need to begin, what pieces they need to customize in the middle and how it will end.
They'll then use the product customizer to add every feature, one by one, until they have a finished product.
Let's walk through an example of how this might work using the hypothetical situation of a t-shirt company that creates custom t-shirts with multiple features chosen by the wearer.
You might begin with the base of the shirt: the size. From there, perhaps you'd prompt users to choose the next most prominent feature: the color.
You could then move to the logo, followed by the lettering. After that, any further customizations could be tailored by the customer.
Again, this works for products with a logical progression of features to add. Other solutions work better for other products.
Complete real-time creation
Another way to organize your 3D customizer is to use a process that doesn't follow a step-by-step guide but instead opts for comprehensive real-time creation. This gives the user the ability to configure all feature specifications at one time.
For an example of this, look at Threekit's sofa configurator. It allows users to zoom in and out, examining the sofa, all while changing the sizes of the piece of furniture.
Providing users with the ability to pick between features all at once is great if you want to let them work quickly through the process. They'll see a holistic 3D rendering of your 3D product while customizing it.
Other processes are a little more orderly. But with this functionality in your customizer app, it lets the user make all adjustments at once.
This may work better for certain products compared to others. There may not be a need for a guided, step-by-step process.
For completely unique products, letting customers play with their product design in real time leaves them completely satisfied. It may even drive them directly to the checkout if they're happy with what they came up with.
You can allow them to tweak their customization as necessary as well, of course.
Out of order, but still one by one
Finally, another way you can organize your 3D customizer process is to not adhere to a specific order but still have your customer work through each customization one by one.
From an organizational perspective, this enables creativity and free thinking while still maintaining some kind of order.
This is a solid process for companies with products that require plenty of forethought to develop while still embracing flexibility.
Your customers can't add more than one feature at a time. But they can do so in whatever order they like. This removes some of the guardrails you may be able to instill in a step-by-step process while still keeping them reined in.
For example, customizing industrial machinery may require multiple different 'types' of customization, like functionality, add-ons and materials. Organizing customization sub-types into sections stops all the options from being overwhelming (especially on mobile devices).
Ultimately, you're going to know better than anyone how your 3D customizer works best.
One of the best parts of Threekit's product configurator is that you can experiment with different ways to set it up. Listen to your customer's feedback to determine how to best meet their needs.
If you haven't implemented a 3D customizer into your eCommerce store, you're really missing out. Aside from being able to organize the process any way you like, it also provides your customers with plenty of options on customizing the perfect product for their needs across any PC, laptop or mobile device.
The key is to partner with a platform that can support the 3D customizer and can easily integrate it with your existing online store. Threekit is just the partner to do that.
For more on how we can help you quickly set up your 3D customizer into your eCommerce store, contact us today.