3 Benefits of a BigCommerce Product Configurator for Sports Players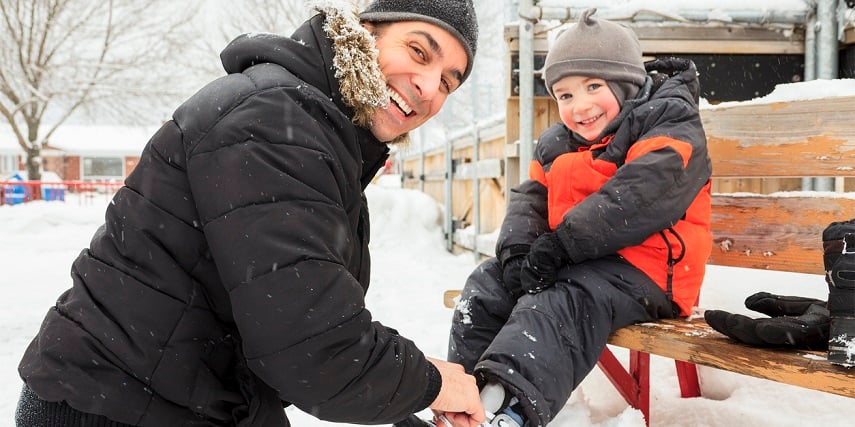 In the sports industry, athletes want apparel, gear and equipment that's just right for them. The best way to give it to them is with a comprehensive BigCommerce product configurator that makes customization both easy and engaging for all shoppers.
Shopping for sports products entails looking for products that look, feel and fit the way they should. When shopping in stores, it's easier for customers to get a clear sense of these products. But you can essentially replicate the in-store experience with the help of a reliable configuration tool.
In fact, online product configuration can give amateur and professional athletes of all types total control over their products, which they wouldn't be able to experience in a conventional sporting goods outlet.
With the help of the right product customization solution, these customers will be able to select every option to develop the perfect custom sports products based on their individual needs. In turn, you can drive sales and attract more loyal customers.
Cater to them with high-quality items that truly feel like their own products.
How Your Sporting Goods and Specialty Gear Store Can Use a BigCommerce Product Configurator
The fact is that 72% of consumers expect vendors to offer personalized buying experiences. This is particularly the case in the sports industry.
The following are some ways to create these experiences using a BigCommerce product configurator.
1. Educational shoe options for the right it
There's a lot that goes into buying athletic shoes, from the overall appearance to the materials, size and fit. This is why it's best to educate shoppers who are new to these products, which will help them select the right shoe for them.
First of all, there are specific types of athletic shoes. They include varieties such as:
Running

Training

Walking

Court sport

Field sport

Specialty sport
Each performs a different function. Shoppers just getting into a certain activity may not know exactly what type of shoe to select, let alone individual options like slip-lasted or board-lasted shoes.
Based on customer input, your BigCommerce product configurator can point them in the right direction to find — or create — the shoe that meets their needs. In the process, text prompts can educate shoppers about their options and what they mean.
This keeps users engaged. It also helps customers find exactly what they're looking for online without the need for a customer service rep.
Click here to find out more about how Threekit's BigCommerce product configurator can supercharge your eCommerce store.
2. Custom sports gear of all types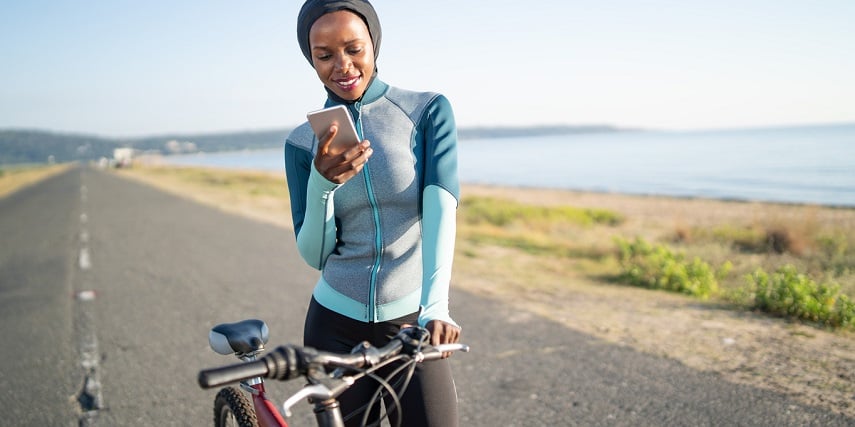 When searching for apparel and gear, athletes will want to make sure it both looks and fits well, which a BigCommerce product configurator can help ensure.
From jerseys to football helmets and gloves to basketball shorts, your configurator should make it easy for customers to select the right materials, colors and details. For instance, customers should be able to upload their team logo and choose the team's precise colors if they're putting together or joining a team.
Certain products may also come in different material options. Different options can focus on keeping the player comfortable and facilitating movement.
Using an augmented reality (AR) functionality, customers could even "wear" their gear before purchasing it.
For example, a customer could use a mobile device and an AR API to take their custom products off the BigCommerce store and into the real world. They could then gauge whether items are a good fit by overlaying them on the body.
It's just short of actually trying on these products. The high-fidelity and accurately scaled models in this unique user experience will help instill more confidence in the buyer.
3. Fully customized, high-quality equipment
In addition to apparel and gear, athletes can use a BigCommerce product configurator to customize top-quality equipment. This includes golf clubs, rackets, balls, baseball bats and much more, with total control over every aspect.
As an example, a customer may want to customize a tennis racket with the ability to choose everything from the color of the bumper and grommets to the grip size and frame finish.
A 3D BigCommerce product configurator would be able to configure this item with a high-fidelity image that captures every detail. It will even show the pricing as it changes across different configurations.
Another type of customized product that can be unusually complex is a custom golf club, which needs to be the right length, have the right grip and feature the right loft, among other factors. A 3D configurator would highlight every component and make it easy to determine if the club design is sufficient.
Additionally, explosive views could give more insight into certain equipment with multiple layers. Gear such as football helmets, for instance, consist of an outer and inner protective layer. Customers would be able to view them separately through explosive views that detail each layer and material.
Connect With Your Audiences Using a Fully Loaded Configurator
If you want to get the best results from your BigCommerce website and product pages in the sports industry, a reliable BigCommerce product configurator is the key to connecting with audiences.
Looking for a user-friendly configurator that increases conversion rates and sales? Threekit offers a unique and exciting way for customers to configure the ideal fitness and sporting goods.
Our solution is compatible as a plugin for a wide range of eCommerce websites, including BigCommerce, Magento, Shopify and other popular eCommerce platforms. Customers can use the 3D product configurator to create custom shoes, sports gear, equipment and accessories with top-quality 3D images that update in real time.
To capture our customers' products, we use our innovative virtual photography software that converts material samples into premium 2D and 3D assets for use in our BigCommerce product configurator. We also offer an AR solution. It can showcase products in real-world environments, allowing customers to sample their designs before purchasing.
With the help of our comprehensive configuration tool, you'll benefit from:
improved efficiency

Cost-effectiveness

Customer engagement

Increased sales that enable your business to grow and remain competitive
For more information about our all-in-one platform, get in touch with us today. We'll connect you with one of our representatives to get started.