10 Magento Product Configurator Personalization Options Shoppers Love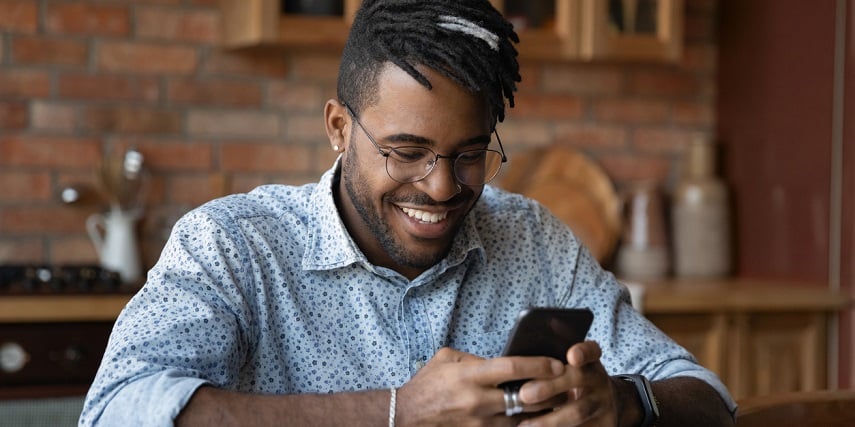 Magento is among the leading eCommerce platforms that have attracted numerous players in recent months. Although the Magento eCommerce platform helps simplify sales operations, it also attracts fierce competition. One way to stand out from the crowd and draw attention to your brand is to adopt product customization through a Magento product configurator.
In fact, more than 80% of customers are more likely to buy from brands that provide personalized experiences. Our Magento product configurator doesn't just allow shoppers to change color and enter text. It also lets them interact with the product through real-time 3D configuration and augmented reality.
How a Magento Product Configurator Works
A product designer or configurator is a software application that allows shoppers to customize the products directly in your eCommerce store. In the case of a Magento 2 product configurator, the shopping experience is enhanced through 3D models that allow consumers to interact with the product exactly as they would in a physical store.
It provides a new means to interact with products. Customers use the product customizer to view products from all angles, rotate them and zoom in and out. They can also change material, select elements and do everything they would in real life.
For instance, with Threekit's Magento product configurator, you get one platform with a world of possibilities. You'll get access to the following core features:
Customizable, configurable product visuals in photorealistic 2D or 3D with an option for augmented reality (AR)
Access to a platform for self-service and scale
Hosting and visualization within the Threekit player
eCommerce integration
Digital asset management
Besides, our Magento 2 product designer allows you to create as many design options as you wish from the admin area of your product designer. Customers will also be able to design products from the storefront.
There are various integration modules available for all standard eCommerce frameworks. There is also an API to help you integrate the product designer into your custom website, mobile app or kiosk.
Click here to learn more about our Magento product configurator.
Magento 3D Product Configuration Options
With our Magento product configurator, your options are endless. Actually, the only limit is your imagination. To get a taste of what you can do with a Magento product configurator, you can visit Threekit's demo store, where you can see everything in action.
Providing a fun customization experience is critical to the overall user experience. Here are the best configuration options you can achieve with a Magento 3D product configurator:
1: 3D configuration
Shoppers can use a Magento custom product builder to create their own versions of your product. They can choose components, change elements and materials, configure colors and much more.
2: AR and 3D views
Shoppers can see the personalized items in their own space through augmented reality.
Shoppers will experience a live and realistic 3D model of your product. They can also zoom in and out, rotate and interact with the product from every angle.
3: Unlimited customization
You need flexibility and scalability when dealing with a customizable product. A Magento 1 product configurator provides unlimited configuration options.
This allows you to sell as many products as you wish and to set multiple sizes, colors and styles of the same product. Our platform makes it simple to:
Define rules and restrictions for every design.
Set up complex pricing rules.
Display different prices and visuals based on set-up costs, quantity, personalization areas and the number of colors.
4: Flexible production methods and manufacturing documentation
As customers build their unique products, the software will compile all the details into bills of material, design files with exact specifications and all the internal files to create the final product.
5: Omnichannel capabilities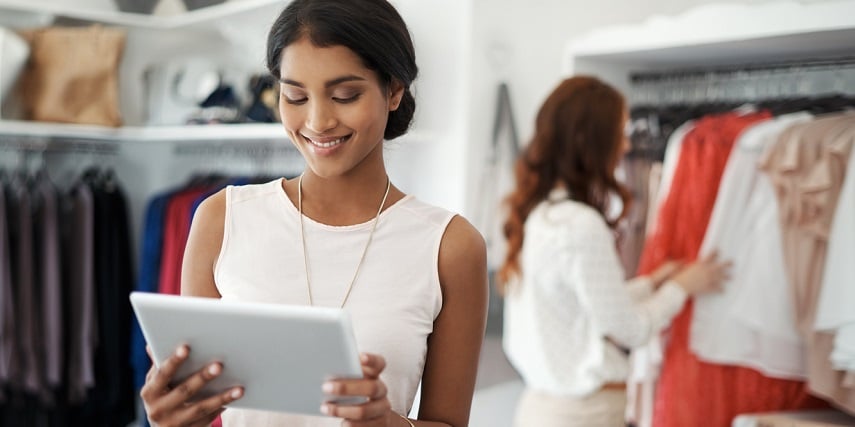 Many retailers often assume that product customization only applies to online stores. But the current trend is to mix digital shopping with traditional shopping from an omnichannel perspective.
Magento product configuration helps create a unique customer experience, which integrates your online and in-store services.
6: Color thumbnails
Product options categorized as HEX color thumbnails allow shoppers to recolor uploaded product images into any color using HEX. This provides flexibility regarding fabric, material, texture and mask layers.
7: Image uploads
The image upload customization option in the plugin allows customers to upload and preview images in a predefined position. They can upload logos and artwork to personalize your products.
8: Text monogram field and curved text
The text monogram field allows customers to enter a short text with a preview in a predefined position. Customers can use custom fonts or pre-uploaded Google Fonts to match their tastes.
Additionally, shoppers can use text with bridge and curved effects for added customization. You can also resize space and letter height based on a predefined width.
9: Text engraving and printing for wholesale goods
This feature allows wholesale customers to add unique engraving for each item in the order, such as trophies, t-shirts, business cards, gifts and more. Additionally, you can split the total quantity into multiple quantity fields.
For instance, you can create a wholesale purchase order with various sizes, models and colors.
10: Quantity breakdown and price percentage
You can offer discounts to your customers based on the volume purchased. With the price percentage, you can set a deposit amount as a percentage of the total product. In this case, the overall price parameter will be added to the product details in the cart before checkout.
Our Magento configurator provides real-time pricing updates throughout the entire configuration process so your customers have complete insight and control.
Overall, a Magento product configurator can revolutionize your online store by providing an easy and engaging means to purchase custom, made-to-order products.
It's a unique tool that combines product customization functionality referred to as 'Build Your Own Product' and personalization (like adding monograms and artwork) in a single easy-to-use app that provides real-time product previews.
Get Started With Your Magento 3D Product Configurator
Threekit can help you streamline sales by adding our 3D product configurator into your Magento store. We are an innovative cloud platform that provides all the best features of a 3D product configuration your business needs.
Our product configurator provides quality 3D imagery, creating a complete product preview while allowing shoppers to change components and generate a photorealistic preview in real-time.
We also provide incredible 2D and 3D digital assets, augmented reality functions and cutting-edge 3D configuration. Get in touch with us to learn more about Magento product configuration and how it can benefit your eCommerce business.