Why You Should Use a WooCommerce 3D Product Configurator
If you're reading this, you know the eCommerce sector is highly competitive. But don't worry. You can outdo the competition using product configurators to customize offerings and personalize experiences.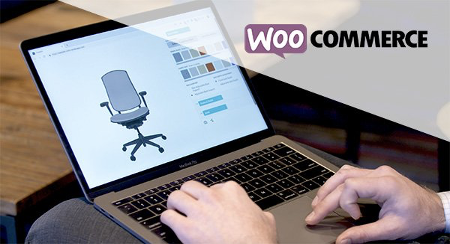 Recent studies indicate that 32% of customers demand customized offerings, and a whopping 80% are more likely to purchase from brands that offer personalized experiences. This is why 46% of retailers plan to adopt augmented or virtual reality in 2020, including 3D product configurators.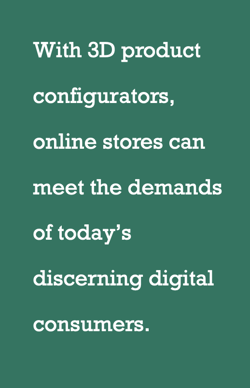 With 3D visual product configurators, online stores can meet the demands of today's discerning digital consumers. They are powered by live 3D models that allow potential buyers to visualize, customize, and personalize products in real time by alternating specific features, colors, materials, and more before buying. Online stores on the WooCommerce platform with configurable products should use the WooCommerce product configurator.
What is a WooCommerce 3D product configurator?
The 3D product configurator for WooCommerce is an interactive tool designed to provide a 360° view and zoom capabilities to address most of the challenges related to product description. It enables online shoppers to interact with live 3D animation of customizable products and tailor them to their preferences using configurable options. For example, a customer can customize a helmet using options like helmet size, accent stripe color, finish, interior color, trim color, and visor.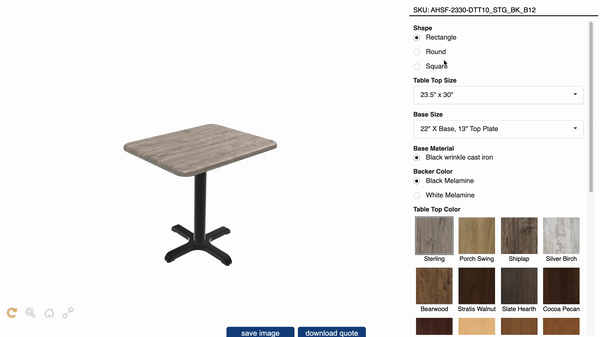 A 3D configurator enables the customer to select their preferred helmet style, stripe, finish, interior, and trim color, giving them more personal stakes in their custom product. It can reduce cart abandonment, return rates, bad reviews, and other common eCommerce challenges. Advanced configurators cater to all industries and allow shoppers to customize jewelry, sporting goods, apparel and shoes, furniture, medical devices, manufacturing products, and more. 3D configurations are the future of online shopping. It can benefit your WooCommerce store on so many levels.
6 Advantages of using 3D Configurations for WooCommerce Products
Using WooCommerce product configurators can improve engagement, increase conversion, and reduce mistakes. It gives your WooCommerce store an edge over the competition.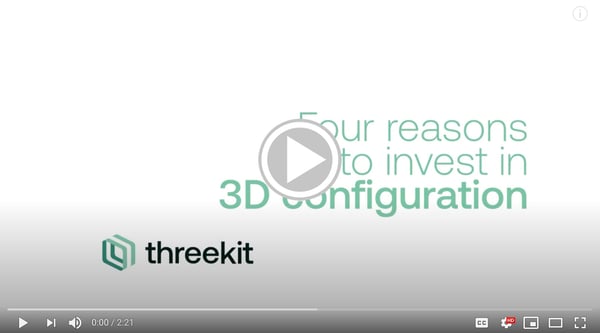 1. It improves customer engagement.
Don't you hate when your posts go unnoticed? Product configurators can reduce your pain. According to a recent study, 46% of adult netizens usually post DIY photos or videos. How can configurators help? Well, they can entice DIY content creators who seek a platform to create unique products to share on social media. High-quality 3D configurations can grab customers' attention long enough for them to act on their impulses and purchase some of your products. It's just like how free Wi-Fi entices bloggers, online writers, and scriptwriters in coffee shops long enough to convert them into paying customers. The coffee shop's name can also wind up in their blog, article, or movie script, which will advertise the shop for free.
There's nothing sweeter than a free ad. With product configurators, your store will get free advertising as customers share 3D models on social media. You'll need advanced configurators to deliver high-quality 3D images because great visual content is 40% more likely to be shared on social media.
The impact of sharable images and videos is immense, given that some retailers attribute nearly 70% of online sales on customer referrals driven by ready-to-share images. Adopting interactive 3D configurators is an effective way to enhance your store's social media presence and improve your customers' engagement.
2. It leads to higher confidence and increased conversion.
As humans, we're all more confident when we are in control and informed. This also applies to online shopping. With 3D configurations, customers cannot only control but also explore the product extensively for better understanding. Allowing customers to configure and customize 3D product models based on their unique needs offers them more control in the shopping process.
Do you remember how the last gift from a friend, family, or spouse made you feel? You felt giggly like a kid, cherished, and loved all at once. Why? Because it was chosen just for you. Can you have a similar intense emotional response if you're given the same item but was not meant for you? No, because the giver did not buy for you or with your preference in mind. For example, customers will buy more watches if they have access to a product configurator to customize the straps, color schemes, and other features before ordering.
If you sell personal items like jewelry in your store, a 3D configurator will be your secret sales weapon.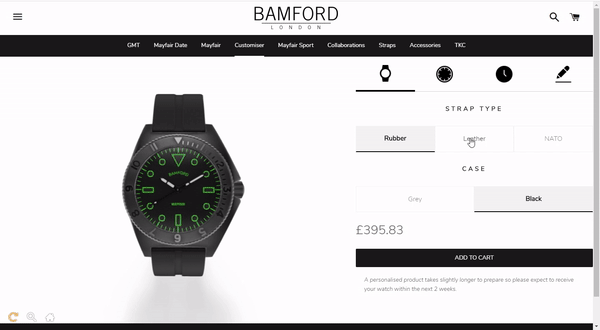 Customized products create a sense of ownership and increase the perceived value of the item. The ability to customize the design of the product enhances confidence that it will meet their needs. Higher confidence translates to higher sales, making 3D product configurations a must-have to increase conversion in your WooCommerce store.
3. It differentiates your WooCommerce store from the competition.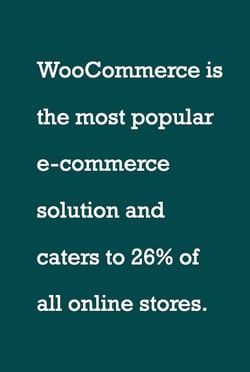 WooCommerce is the most popular eCommerce solution and caters to 26% of all online stores. The crowded marketplace can make you feel like you're drowning. All your efforts can go unnoticed if you can't differentiate your store from the competition. It would help if you had something to stand on to stand out from the crowd. With WooCommerce product configurators, you can proclaim the core values that differentiate your store from the rest.
WooCommerce stores can take notes from innovators like LoveSac, which stands out from the crowd because they adopted robust 3D configurations on their product pages to help their customers. Here is a simplified example of 3d configuration for furniture: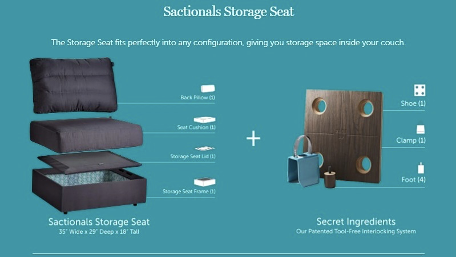 Configuration simplifies complex features of a storage seat (Source: lovesac.com)
Empowering all potential buyers with the tools they need to make better decisions quickly is an effective way to differentiate your store from the rest. It will advertise your business as customer-centric and dedicated to customer satisfaction.
4. It reduces miscommunication and customization mistakes.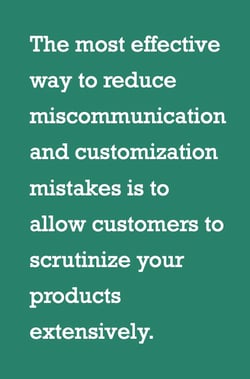 Frustrated by miscommunication and customization mistakes in your store? You're not alone. The most effective way to reduce miscommunication and customization mistakes is to allow customers to scrutinize your products extensively.
With interactive 3D models, your customers can use 360-degree views and zoom functionality, allowing them to scrutinize the product more thoroughly than pictures, playback videos, and other traditional options allow. 3D configurations also allow your customers to customize product models accurately and inform you of the exact item they seek and how to customize it.
For example, with 3D models of an office chair, the user can customize the finished style, back height, suspension material, and wheels based on their needs.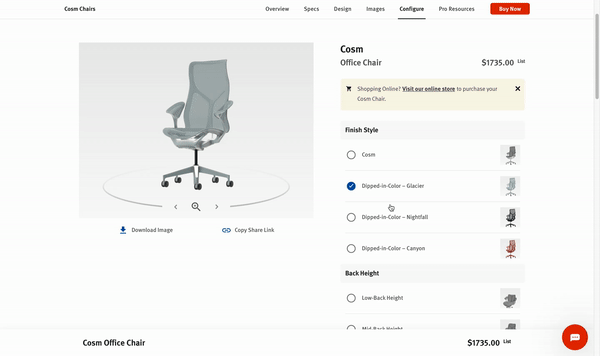 Realistic 360-degree visualization ensures that the customer sees how the chair will look in different finish styles and additional features. With 3D configurations, you can say goodbye to uncertainties, miscommunication, and customization mistakes.
5. It shortens the sales cycle.
Traditionally, customers research products for hours before making a purchase. Some buyers have to interact with several sales reps in search of answers and assurances before buying. Lengthy sales cycles can reduce the total number of sales and overwhelm your customer service helpline. With 3D configurators, you can reduce the time it takes to complete a purchase when you're dealing with complex machines.
For example, a customer seeking to buy a forklift can customize different features using a live 3D model and place their order without interacting with your sales rep.
The 3D configurator has a user-friendly interface to help the customer navigate different forklifts in stock and choose the right one accurately and quickly. It educates customers about the machine and provides the information they need to make a purchase, including adjusted pricing in real time. WooCommerce product configuration can shorten the sales cycle by eliminating unnecessary questions and transactional calls. It can increase the total number of sales and reduce pressure on resources.
6. It delivers great immersive experiences.
Customer experience is vital for success. If you provide great experiences, your store can generate 4-8% higher revenue than competitors. Did you know that two-thirds of companies compete on customer experience in 2020? Using a WooCommerce product configurator is the key to outdoing your competitors. Robust 3D configurators can deliver great immersive experiences. The best configurator for you should be accessible from any device and handle high traffic without lag time.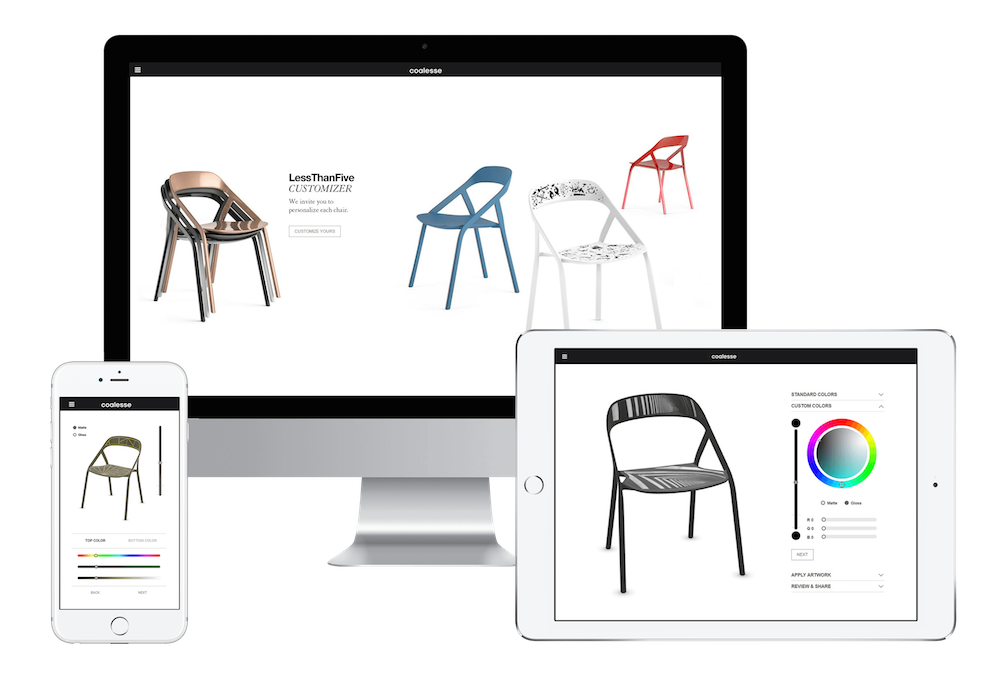 The customer checks the product from every angle, just like in a physical store, for quick and easy customization. The best immersive online experience is attained when your 3D model and navigation is very similar to a real-life product.
Threekit offers a WooCommerce product configurator for online stores. It is designed for WooCommerce stores with an interactive 360-degree viewer and zoom capabilities. To learn more, please contact us to schedule some time with one of our 3D configuration experts.