What You Need to Know about Magento Product Customization Extensions
In the digital age, online merchants on Magento have a wide array of e-commerce solutions and technologies they can leverage to attract first-time buyers and retain their loyal customers. Success in the current fiercely competitive e-commerce marketplace depends heavily on the robustness of your solutions. 3D configurations and Augmented Reality (AR) are the two most important technologies to streamline experiences and enhance loyalty.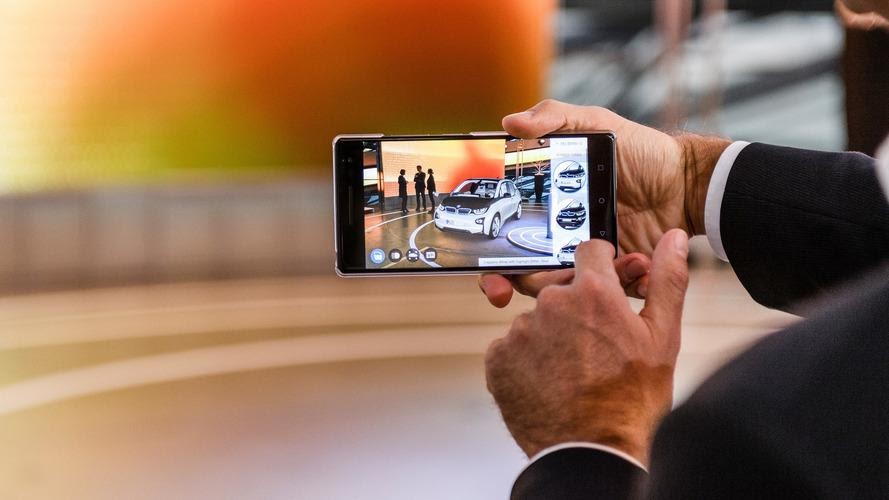 AR experiences (threekit.com)
According to a recent study, 51% of consumers are willing to use AR to assess products online. Also, 40% of consumers would pay more for a product if they use AR to explore it first. Another study found that 88% of online shoppers may never return to an online store after a bad experience. Magento product customization extension offers 3D configurations and AR capabilities, which can help improve online shopping experiences and meet consumer demand for augmented reality. Stores that leverage AR and 3D innovatively can streamline processes, outpace competitors, entice first-time buyers, and enhance brand loyalty.
How a Magento Product Customization Extension Works
Magento product customization extension is designed to enable merchants to leverage AR and 3D configurators simultaneously. It connects your website with a unified visualization platform that supports 3D configurations, virtual photography, and AR. The platform consists of a pre-built connector and plug-ins that allow for seamless integration with your store's ERP and website. It is easy to implement the extension on your store since it is available on the Magento Marketplace. You just navigate to the Magento extension page, install the connector, and you're ready to go!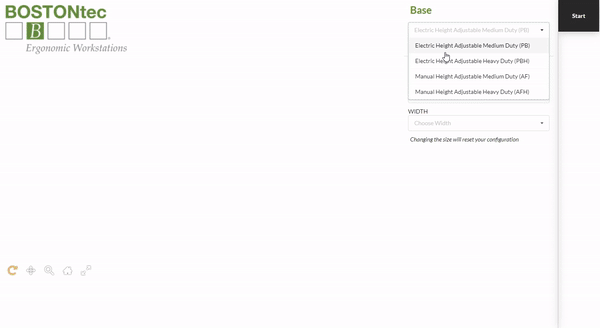 Once you install the connector, you can deploy existing 3D models to visualize your products on the storefront. The platform also offers virtual photography software that allows you to generate photorealistic images (CGIs) of your product using CAD files or photo samples. You only need to associate your 3D models with the corresponding products to help customers explore or for product customization using a Magento configurator. For example, Kashiyama implemented a Magento product customizer on its website to enable customers to design their ideal suits by choosing the fabric to use, lining, buttons, lapel style, and so on.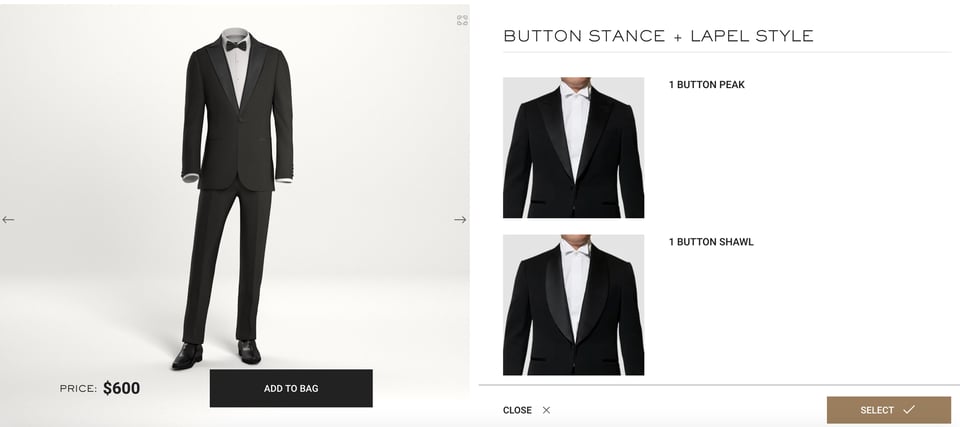 Kashiyama suit customizer (kashiyama1927.com)
You can toggle on AR for any of the models you've deployed to enable customers to view the products in augmented reality. Customers can also use AR to place products in their homes to see whether it fits in available space or matches with other items. Customers shopping for kitchen mixers on their phones can place a mixer they wish to buy in their kitchen to see how it looks.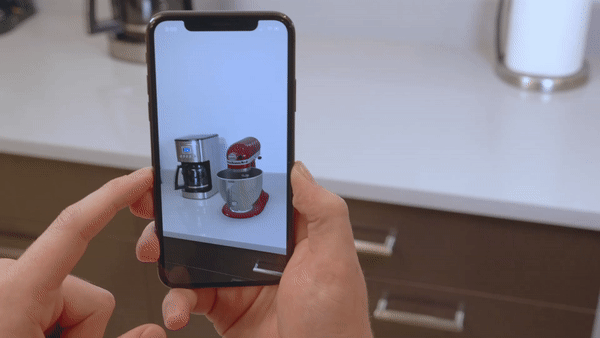 Implementing Magento product customization extension on your website can differentiate your store from the competition and entice customers with visual experiences.
What can Magento Product Customization Extension do for you?
Several brands have implemented product customization in their Magento storefronts and are already benefiting. Here are three things Magento product customization extension can do for you:
1. Personalized Visual Experiences
According to Epsilon, 80% of customers prefer to purchase from brands that offer personalized experiences. Magento product customization extensions deliver 3D and AR capabilities to help you generate personalized experiences. For example, Lovesac offers customizable couches online and implemented a Magento product configurator on its store that enables customers to create the ideal couch to meet their unique needs. Customers can customize couches by adding fills, sides, arms, and so on.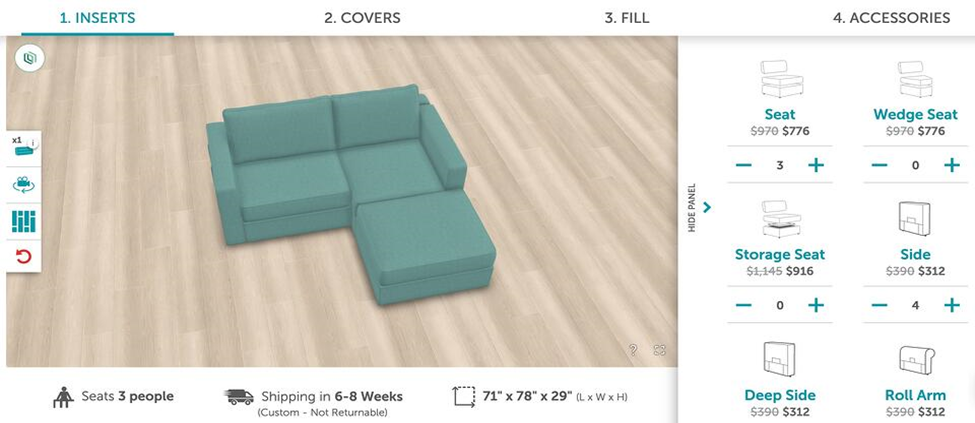 Lovesac couch configurator (lovesac.com)
3D configurators allow the customer to customize products based on their needs, which immerses each shopper in a unique online shopping experience. Customers can visualize their customized products in AR for an enhanced visual experience. This is important because 40% of consumers are willing to pay more for products if they explore them using AR. A Magento product customization extension leverages 3D and AR simultaneously to deliver personalized visual experiences.
2. Customized Offerings
Magento product customization that combines 3D and AR has the potential to revolutionize the way customers interact with your products and shop on your website. With 3D models powered by AR, customers can customize the product of their dreams. For example, Steelcase implemented a Magento product customizer that enables online shoppers to customize its office chairs to meet their needs. Customers can customize Steelcase's chair by choosing arm finish, shell color, base finish, upholstery material and color, and wheel type.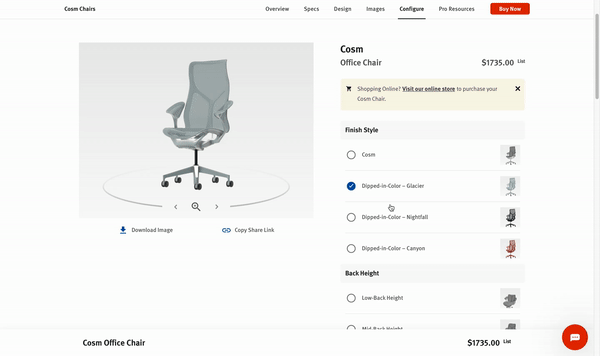 Steelcase's chair customizer (threekit.com)
Steelcase's product customizer offers a variety of options, which ensures the customer creates a uniquely customized chair. The decision to implement a Magento product customization extension has enabled Steelcase to offer customized offerings. This is important given that 75% of consumers appreciate brands that customize offers for them.
3. Great Product Presentation
According to a consumer survey, product visuals and presentation influence the purchase decisions of 83% of consumers. Product visualization can help you present products to deliver high-quality visual experiences that can entice potential customers and influence their buying decisions. For example, Luma uses the Magento product customization extension to display its kitchen mixer in detail and help buyers explore it using a 360-degree viewer.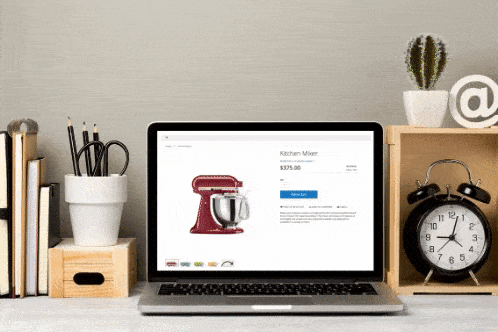 Unified visualization platforms offer virtual photographer that allows you to create photorealistic computer-generated images (CGI). You can use virtual photos to create 3D models for high-quality product visualization and also allow potential buyers to explore the product extensively using 360-degree viewer and zoom capabilities. A Magento product configurator can help the customer to understand the product and increase their confidence leading to higher conversion rates.
The Benefits of Using Magento Product Customization Extension
With Magento product customization extension, you can leverage AR to bring your products to life and enhance user experience. On the other hand, a Magento product configurator delivers customized offerings. When combined, AR, 3D, and virtual photos can help you present products in detail. These three functions of the Magento product configurator can benefit your store on multiple levels.
3D visualization helps the customer to understand your products better.

AR-powered 3D models allow customers to see the actual product in front of them.
High-quality imagery conveys hard-to-define selling points of the product.
Virtual photography is cheaper and easier to create than traditional product photography.
3D configurations answer customers' questions, which shortens the sales cycle.
AR visualizes your product on the customer's phone, which creates a sense of ownership.
These benefits of using Magento product customization extension in your store can enhance brand loyalty, increase engagement, and deliver positive user experiences, which all leads to higher sales. It also reduces returns and operation costs.
ThreeKit offers a Magento product customization extension that enables merchants and brands on Magento to leverage 3D configurators and Augmented Reality. It also provides a full-featured API for creating a Magento 3D configurator, product customizer, visualizer, and other custom functionalities. Please contact us to schedule some time with one of our teammates.