Data Analysis: The Importance of Customer Experience in eCommerce
The importance of customer experience in eCommerce cannot be over-emphasized. Why? Because without staff or a brick-and-mortar structure, online shoppers form their opinions of a brand based on their journey through its website. The pandemic completely transformed every area of life, including shifting shopping habits from traditional in-store visits to primarily digital experiences.
In order for brands to stay ahead of the curve in the post-pandemic world, it's critical that they learn about, track, and implement best practices for eCommerce customer experience. In the world of eCommerce, the competition is just a keyword search away – if you're not providing the best possible experience, potential customers will find someone who is.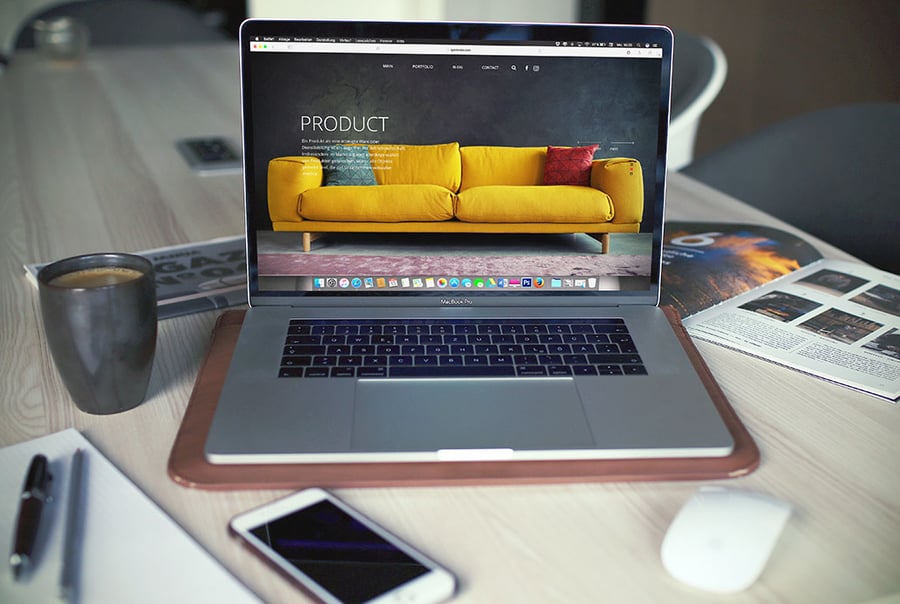 These aren't just assumptions or hypothetical scenarios. There's a wealth of hard data out there proving that the customer experience in eCommerce is more important than ever before. One of the many benefits for marketers doing business online is the ability to constantly track and monitor what is and isn't working, as well as to stay nimble and scalable so they can adapt accordingly. Let's take a look at a few key statistics that act as incontrovertible evidence for the argument that the best possible customer experience is vital in eCommerce today.
More than 2 billion global buyers are predicted for 2021.
Think about that. Two billion people is more than one quarter of the world's population, excluding children. And the world of eCommerce has no borders, meaning a brand can capitalize on each of these two billion+ online shoppers. The best way to do that is to provide a simple, modern, highly visual customer experience.
81% of online shoppers conduct research before making a purchase.
This should come as no surprise. eCommerce retailers like Amazon have made research and product comparisons easier than ever before, which has conditioned the majority of online shoppers to do some degree of research before making a purchase. The more shoppers can learn, the more confident they'll feel, and an online shopper who's browsing with confidence is far more likely to click the buy button.
This statistic is also important because it's proof that shoppers are doing more than buying online. The entire experience, from searching to browsing to comparing, takes place right where brands are attempting to convince them to make a purchase. Brands who can take out the guesswork will do best in the current eCommerce landscape. When shoppers find that they can do research and investigate a brand's offerings in the same place, they'll trust that brand, and are more likely to become loyal customers.
Shopify sees 2X more conversions with 3D & AR.
Today, shoppers want to make purchases online, but still crave many aspects of the traditional brick-and-mortar shopping experience. While picking inventory up off the shelf and turning it in our hands isn't an option as online shoppers, we still want the peace of mind that comes with knowing we've been able to thoroughly investigate our options. Shopify has helped countless brands provide the next best thing with high-quality 3D visuals and augmented reality experiences. And, as the headline points out, it's working. Shopify has seen double the conversion rate for brands offering 3D and AR experiences to their customers.

When shoppers can get a full 3D look at the products a brand is offering, they're able to take a self-guided journey that answers most, if not all, of their questions. They can turn the 3D rendering 360 degrees to view the product from nearly any angle, and can zoom in to get an up-close look at the finer details. And when brands offer an augmented reality experience, shoppers can place their ideal version of a product in their actual space. That's far more than they could do by hitting the local showroom for a sofa or dining room set one short year ago.
Shopify sees 40% fewer returns with 3D visualization.
Another helpful and powerful statistic gathered from Shopify's vast arsenal of data shows how much brands are reducing returns when they use 3D visuals in the customer experiences for eCommerce. Those brands have cut their returns by nearly half, which has a host of cost savings implications, some which can be quantified and others that are too large to track. For starters, they're not wasting money on manufacturing new products and packaging from those returns. They're also saving money on unnecessary transportation because the products they sell only ship once, thanks to happy customers receiving exactly what they had in mind.
Fewer returns also means more positive experiences that customers are likely to post about and share with friends or family. That's invaluable for a brand's overall image. Those happy customers are also far more likely to become loyal repeat customers, so there's virtually no end to the benefits of reducing returns by including 3D visuals in your customer experience.
Brands can save 99% on 3D visuals with a virtual photographer.
A positive customer experience is key for a brand's success, and 3D visuals are one effective route to improving that experience. Brands can accomplish both while also protecting their bottom line when they partner with a platform like Threekit to create high-quality visuals using a virtual photographer. These next-gen 3D designers create true-to-life 3D renderings that can be outfitted with layers to cover a catalog of nearly any size. Without the need for a studio, photography crew or photo shoot of any kind, brands save unbelievable amounts of money, not to mention avoid a world of logistical headaches.
The team at Threekit is also equipped to help brands scale up as business grows, so there's no ceiling. They work with some of the world's leading digital marketing agencies to ensure every client is providing their customers with the best possible experience while also enjoying beautiful 3D visuals and augmented reality experiences. Ready to differentiate your brand with a modern, highly visual customer experience for eCommerce? Get in touch today for a consultation or demo.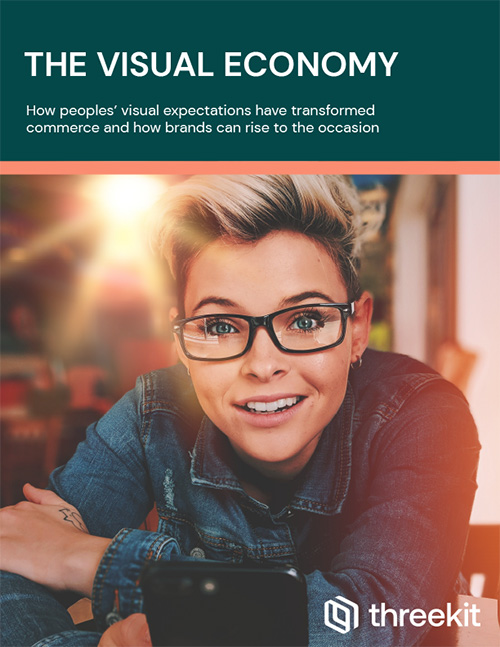 Content Heading
Fill out the form to download the content.