There's a good chance you've seen a 3D rendered image today.
Whether you're watching animated cartoons, flipping through a magazine, viewing billboards on your morning commute, or scrolling through social media on your phone, you're likely to come across images created by the process known as 3D rendering. In fact, 3D rendered images have become an important form of visual content for marketers, advertisers, content producers, and others.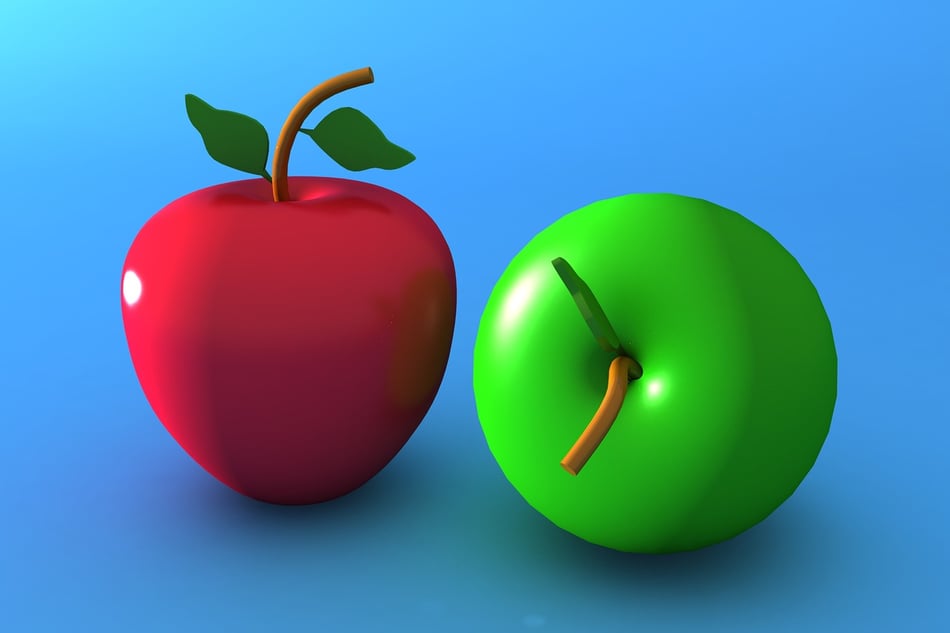 And even though 3D rendered images have likely become a standard part of your daily life, they're anything but simple behind the scenes. Here's a look at the 3D rendering process behind these dynamic images.
What Is 3D Rendering?
3D rendering is the process of turning information from a 3D model into a 2D image. 3D rendering can be used to create a variety of images, from the intentionally non-realistic (see Figure 1) to what's called photorealistic. The latter look so much like images captured by a traditional camera that most consumers can't tell the difference between a 3D rendering and a "real" photo (see Figure 2).
Behind every 3D rendered image, realistic or not, is a rendering process that starts with 3D modeling.
The 3D rendering process is complex. In the early days, that meant that it was only accessible to large organizations with deep pockets and lots of resources. Think: big-budget film studios that produced movies like the Lord of the Rings and Harry Potter series.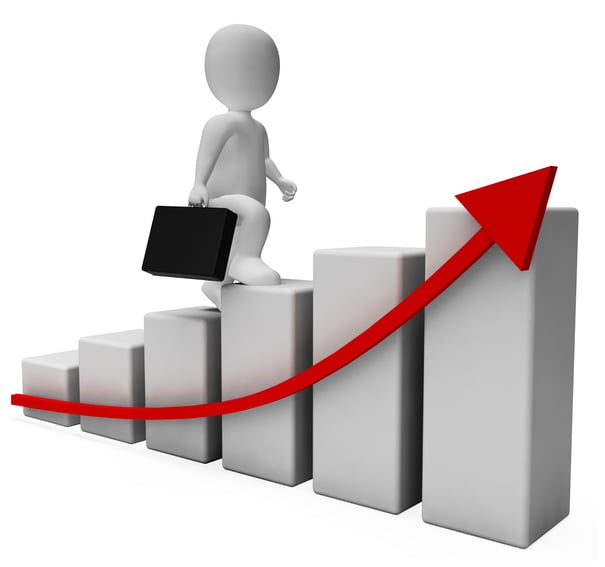 Today, accessibility is changing. The software and tools required to carry out the 3D rendering process have improved and become more widely available. Now, organizations of nearly any size can create 3D rendered images without blowing their whole marketing budget. Let's take a look at the 3D rendering process to understand how that's possible.
How Does 3D Rendering Work?
The 3D rendering process involves a combination of strategy, software, and artistry. It's not enough to have a plan for which items you want to visualize in 3D, you also have to have the right tools and enough experience to make the final product look appealing to viewers.
Here's what the process of 3D rendering involves:
3D modeling: In this step, the object or scene to be rendered in 3D is represented with a digital model, which is a mathematical expression that represents the object's or scene's surface. The people who create 3D models (aka 3D artists) use software to do so.
Lighting: This stage of rendering involves the use of software algorithms to simulate natural or professional lighting. Lighting effects are created within the 3D modeling software to enhance the illusion that the image exists in three dimensions. In the case of photorealistic 2D images, lighting can also add to the perceived three-dimensionality of the image.
Texturing: In this step, the software maps the texture of the surfaces that exist within the 3D model. It does this by gathering information about variations in light and color that signal to our brains that various textures are present. Texturing is key for photorealistic 3d rendered images; note in Figure 1 how the non-realistic apples appear completely smooth.

Rendering: This is the actual act of generating the image. In this stage, the 3D modeling software converts the model into a high-resolution image that can then be incorporated into a wide range of vis

ual content.

Refining: After the rendering is complete, 3D artists typically have to do additional editing to fine-tune the image's appearance. This might include a combination of lighting, texturing, or other editing processes, providing a polish to the image that meets and exceeds the client's expectations. After the rendered image has been refined and deemed complete, the 3D image can be used in any and all applications. See Figure 2 for an example of a fully rendered photorealistic 2D image.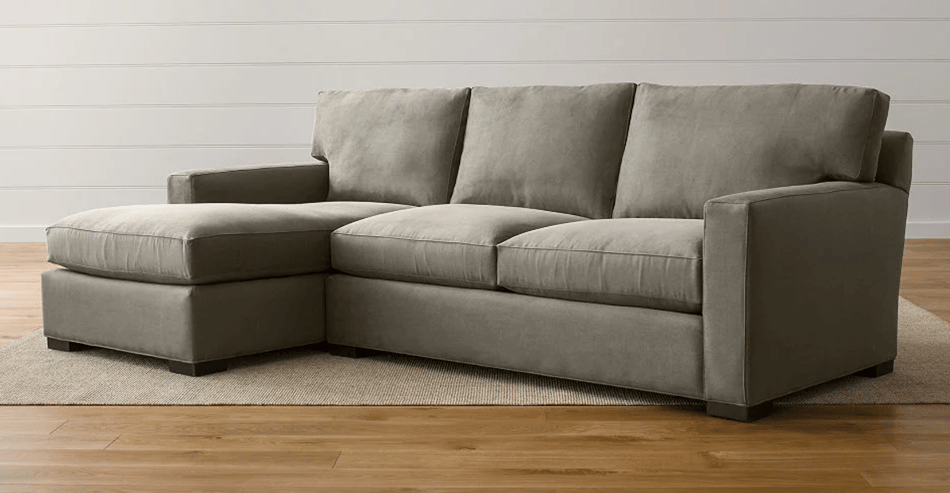 Figure 2: 3D rendered photorealistic image
How Long Does 3D Rendering Take?
The amount of time it takes to create a 3D rendered image depends on the context and your starting point. Let's look at a few examples to understand the time it takes to create 3D renderings.
Example 1: 3D rendered images for a product catalog
A B2C brand looking to streamline its ecommerce photography efforts might turn to 3D rendering to create photorealistic images of its entire catalog. (In fact, this is a common application of Threekit software.)
We've seen such brands create about a million high-resolution, photorealistic images in the course of a weekend. This brand uses these images on its customer-facing website, where they replace traditional product photos that would have been captured during a photo shoot. In this instance, 3D rendering is orders of magnitude faster than the alternative, which is traditional product photography.
Example 2: 3D rendered images for product customization
Another possible application for 3D rendering is to use it to let shoppers see product customizations they make in real time, while shopping on your website.
In this application (also called interactive 3D), it's possible to create 3D renderings instantly, in real time. So a shopper can change the color of a product or features included and immediately see what those changes would look like (see Figure 3).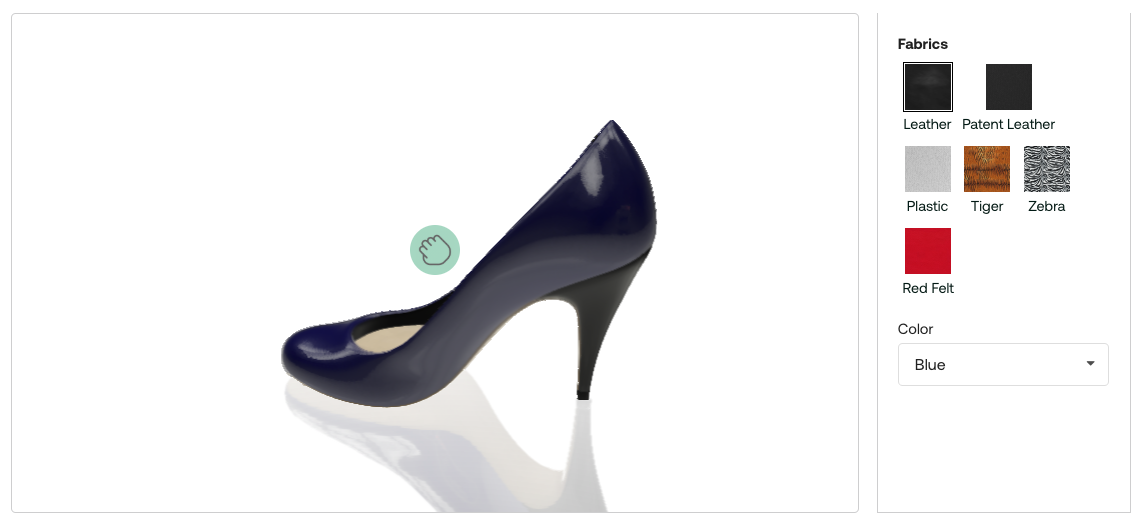 Figure 3: Real-time show rendering. Go to our live shoe demo now!
Example 3: Starting from scratch to create 3D rendered images
Both of the above examples assume that you have a 3D file of your product ready to go. If you don't, the process of creating the rendering will take a bit longer, as it may take some time to develop the initial model used to generate the 3D rendered images.
Want to experience 3D rendering? Let us create a 3D rendered image of one of your products so you can get a sense for how the process works.
How Much Does 3D Rendering Cost?
The cost of 3D rendering depends on how you want to use it. As we mentioned above, though, software products available today mean 3D rendering is much more affordable than it was even a decade ago. 3D rendered images are now within reach for a variety of brands.
It's also helpful to think about the cost of 3D rendering as it compares to its major alternatives:
Traditional product photography: In both time and money, 3D rendering is less expensive than traditional product photography. What's more, creating a 3D model of a product gives you the ability to instantly generate an image from any angle you might want. With traditional product photography, you're limited to what the photographer captures on the day of the shoot.
Product videos: Increasingly, online shoppers crave interactive content. But videos are expensive to shoot and may eat up bandwidth customers don't want to spare. 3D rendered images offer an effective alternative: they let customers manipulate a product to view it from every angle, in a GIF or similar file format, which is smaller and so less data-intensive than video.
Another consideration when calculating the cost of 3D rendering is that 3D imagery has been shown to both increase conversions and reduce returns on ecommerce sites. The upfront investment, then, can be recovered as a brand sells more and receives fewer returns thanks to its more accurate images.
Finally, the files created during the 3D rendering process position a brand to create more rich visual content in the future, including augmented reality (AR) and virtual reality (VR). While both are in their relative infancy today, they're becoming increasingly popular in various settings. Brands that are positioned to add these features to their sites will be the best prepared to compete tomorrow in ecommerce, entertainment, and elsewhere.
How 3D Rendering Is Used in the Real World
Because a virtual product image is capable of communicating rich, complex visual information, it's become a valued type of content across a range of disciplines. While it first gained popularity in TV production, filmmaking, video game development, and other types of entertainment, 3D rendering is becoming popular in a variety of industries, including these:
Retail, to show eCommerce products to online shoppers and create product prototypes
Real estate, to offer virtual 3D home tours
Architecture and automotive design, where it's often more cost-effective than creating blueprints or real-life working models of projects
Engineering, to create technical illustrations of proposed projects
Medical imaging
Aeronautics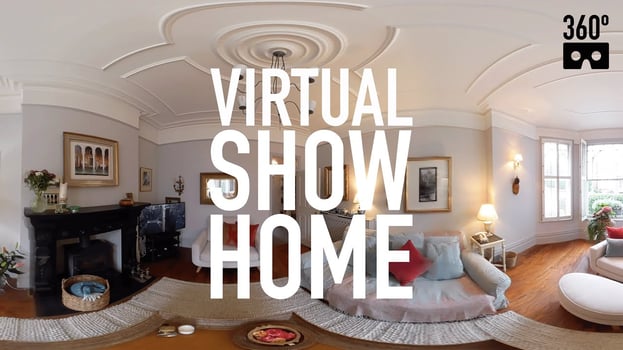 And we're only in the beginning of the 3D rendering era. As more professionals and brands discover how accessible today's 3D rendering software is, more industries will find applications for 3D rendering that make their processes faster and more cost-effective while offering better, more communicative visual representations of their work.
3D Rendering Makes Life Easier (and Better) in Many Industries
3D rendering has the potential to transform life for both brands and consumers. Better ecommerce images alone could mean significantly higher levels of customer satisfaction. For brands, the cost savings that 3D rendered images promise is exhilarating given today's increasingly visual economy.
If your company faces the struggle of communicating complex visual information in a clear, beautiful, and cost-effective way, consider a visualization platform that offers 3D rendered image features as a way to showcase your product's beauty and capabilities while creating a better customer experience.
---
Threekit is product visualization software that creates photorealistic images, interactive 3D and augmented reality experiences that help businesses sell more. To learn more, please schedule some time with one of our teammates.