The Ultimate Guide to Visual Product Configurators
Have you ever ordered something online that didn't live up to the photographs? That sinking feeling—buyer's remorse—is something consumers go to great lengths to avoid. And that pain avoidance almost certainly contributes to the fact that Americans only end up buying 58% of the items they add to their online shopping carts each year.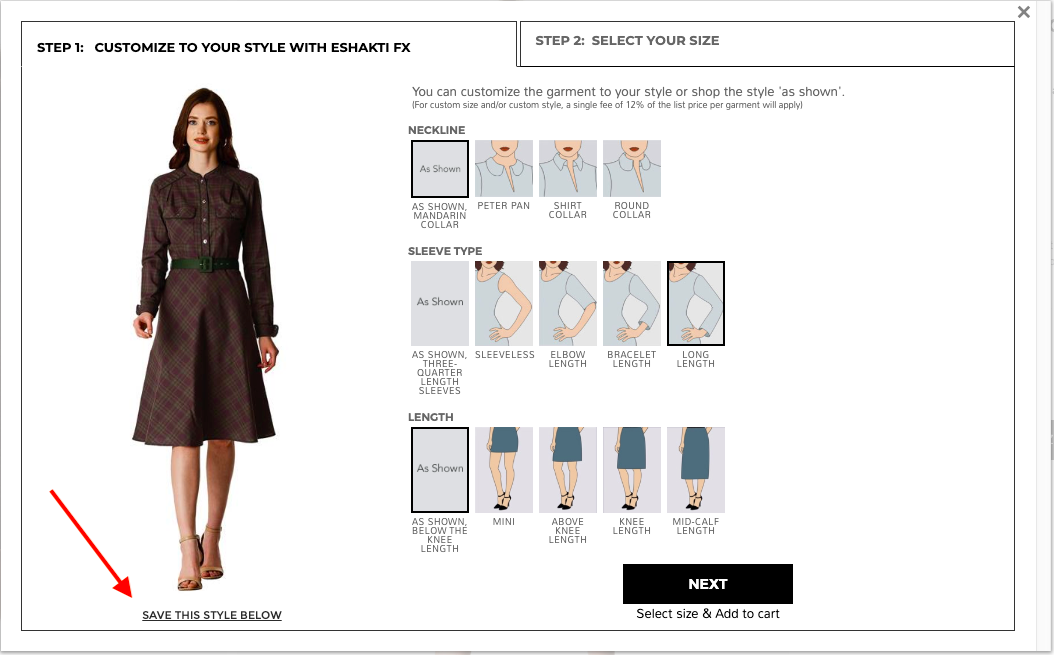 How do you calm your customers' minds with product visualization and gently guide them toward the "order" button? Shoppers need to feel confident that the products they order will match the shipments they receive, and that's harder to do with highly customizable goods. That's what makes a visual product configurator such a powerful selling tool for these types of products.
What is a Visual Product Configurator?
A visual product configurator is an online tool that allows shoppers to customize and visualize products to their own specifications.
For example, if you're selling an office chair online, you can display a visual configuration of the chair that shows shoppers what it would look like if they swapped out different components (e.g., fabric color, headrest, arms). In a few simple clicks, they'll know exactly what their customized product will look like before they place the order.
A product configurator takes the guesswork out of shopping for customizable products, and it paves the way for a smooth, worry-free transaction.
2 Types of Visual Product Configurators
There are two types of visual product configurators that can help your customers get a better sense of what they're ordering: Static 2D and Interactive 3D.
Static 2D Visuals
2D product visualizers present a flat image that doesn't move. In other words, shoppers won't be able to spin the image around to get a good look at it from every angle, but they can click buttons that change the component parts (e.g., colors, materials, add-ons).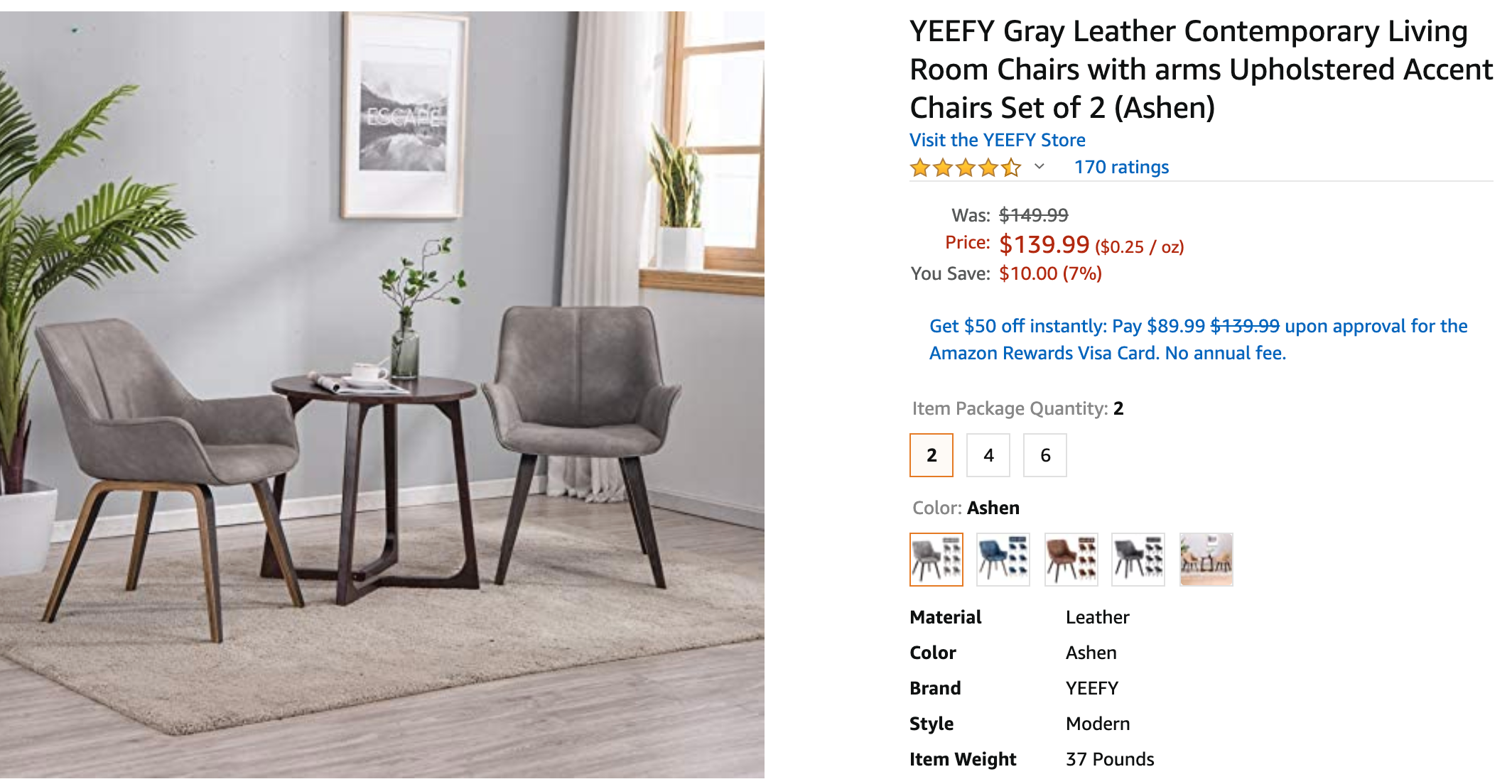 Interactive 3D Visuals
3D visual product configurators use responsive design so shoppers can rotate a three-dimensional rendering to get a 360° view of it. In addition to viewing the product from every conceivable angle, they can of course change the customizable parts (e.g., features, color schemes) just as they would with a 2D configurator. Interactive 3D is at the center of the furniture visualization boom. It's the best way to make sure shoppers know exactly what they're getting with a fairly high-stakes online purchase.
Why Use a Visual Product Configurator?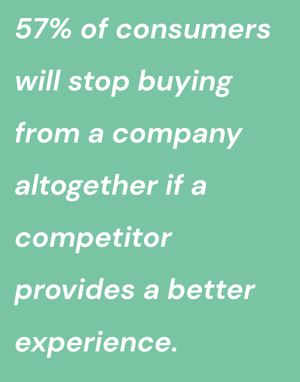 The statistic we quote above about abandoned online shopping carts is enough to keep eCommerce marketers awake at night, but you know what's even scarier?
One study found that 57% of consumers will stop buying from a company altogether if a competitor provides a better experience. In other words, it's absolutely vital to the long-term success of your company to create a positive customer experience, and that means reducing friction, calming fears, and delivering exactly what customers expect.
The following are a few ways visual product configurators benefit eCommerce companies.
Higher Visitor- and Shopper Engagement
Think back to iconic film scenes, like Jack and Rose on the bow of the Titanic, or Dorothy and her crew dancing down the yellow brick road. Even if you've never seen Titanic or The Wizard of Oz, you almost certainly know the reference if you grew up in western culture—where those popular images were burned into your psyche.
That's the power of imagery. Human beings are hardwired to connect with visuals, and our brains respond to them 60,000 times faster than they do to text. In other words, if you want to catch (and keep) a customer's attention, stunning visuals are the way to go.
Higher Conversion Rates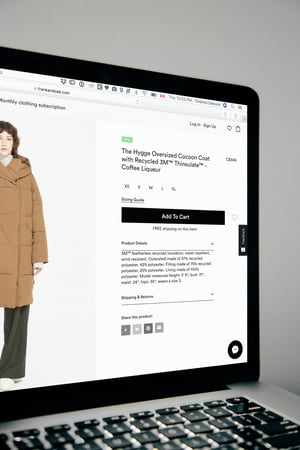 We've written at length about how solid visuals drive conversions. It's worth diving into the data if you have the time because the evidence is beyond compelling, but here's the TL;DR.
A whopping 83% percent of shoppers cite product visuals as the most compelling reason for their purchases—more than any other factor, from star ratings to recommendations.
When it comes to visual product configuration in particular, our own research shows that Threekit clients experience an average 40% increase in conversion rates along with a 20% increase in average order value.
Talk to one of our Online Product Configurator experts
Fewer Returns
Common sense tells us that when customers know what they're getting, they're less likely to return those items.
How much less likely? Studies show that visual product configurators reduce returns by an impressive 50%, which can have a powerful impact on your bottom line. After all, returns are costly, and not just due to shipping, handling, and processing.
We mentioned earlier that, when your product falls short of customer expectations, there's a huge price to be paid in terms of future business. With this in mind, anything you can do to significantly reduce returns will benefit your brand in the long run.
The other thing about returns? They greatly impact the environment, literally doubling the carbon footprint of each shipment, since it has to make the journey twice. Then, if the customer orders a different product, the order's footprint grows even further.
It turns out that 82% of customers believe eCommerce companies have a responsibility to reduce returns due to the negative environmental impact. The good news is that 76% say they would return items less often if online retailers provided more accurate images and descriptions—and that's squarely within your control.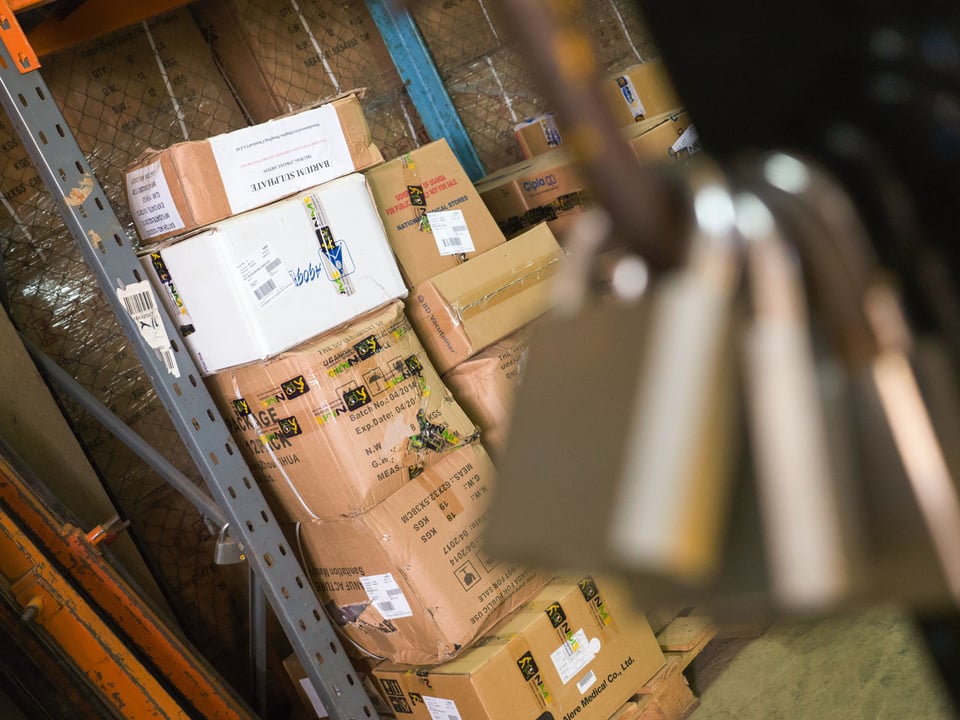 Scalability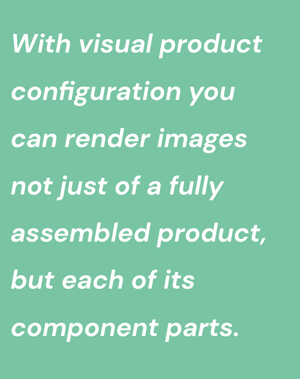 Here's where product visualization software leaves old-fashion photography in the dust. A photograph is only good for one version of a single product. For example, if you take a picture of a bike helmet, all you've got is one image of a single product from different angles. As you expand to offer different options (new colors, new component features), you'll need to hire a photographer to take another round of pictures. In fact, each time you add another option, it multiplies the number of pictures you would need to take. At a certain point, taking all those pictures produces a negative ROI.
By contrast, with visual product configuration you can render images not just of a fully assembled product, but each of its component parts. Then you can re-use those components again and again, scaling your image library and displaying your highly customizable products in all their permutations.
Augmented reality went mainstream with the Pokémon GO craze back in 2016, allowing millennials to relive their childhoods by using a smartphone camera to project virtual Pokémons against the real-world background in front of them.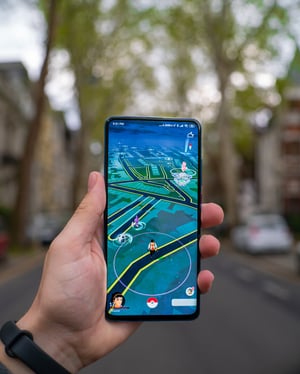 The Pokémon craze faded overnight, but those same Pikachu-hunting millennials are now decorating their homes with the help of augmented reality—projecting virtual furniture configurations onto their living rooms to give the furniture a test run before placing an order.
By the way, millennials aren't the only ones fascinated by augmented reality. Check out our post about how Gen-Z is an enthusiastic adopter of this technology.
3 Strong Examples of Visual Product Configuration
Ecommerce companies from a range of industries have begun using product visualization services to sell their customizable products—from Business-to-Consumer (B2C) to Business-to-Business (B2B) sellers. The following are some examples of how Threekit clients use the technology.
MASA Architectural Canopies
MASA Architectural Canopies sells aluminum frames and canopies, and each product has a wide range of possible configurations (with variations on mounting, drainage, lighting, and more). With so many options, customers could easily become overwhelmed reading detailed product descriptions—but 3D product visualization helps buyers instantly visualize each variation.
Plus, by creating renderings of each component part, MASA can expand and scale their customization options without spending a fortune. In other words, if they want to create a new product line that allows for identical mounting options, they won't have to recreate those mounting options in the new version. Instead, they can just duplicate the mounting choices in the new product's list of options.
Herman Miller
One of the most respected names in office- and home furnishings, Herman Miller has produced award-winning products for over a century. As a top B2B seller of premium furniture, they need to provide their customers with a way to preview their customizable office chairs before laying down a sizeable chunk of change.
Check out this visualization of the Herman Miller Cosm chair, an ergonomic masterpiece that lists for over $1,700. Thanks to 3D visualization technology, buyers can alter 27 different elements of the product. In this case, if Herman Miller wanted to take photographs of every conceivable configuration instead of using a configurator, they'd end up with 4,320 different versions of a single product.
Photography is clearly not a cost-effective approach, but with a visual product configurator, buyers can customize to their heart's content.
Crate and Barrel Sectional Planner: When it comes to consumer retail sales, few purchases carry as much weight as home furnishings. After all, buying a new sofa or dining room table can be expensive. And if you choose something that doesn't work with your interior design, you'll be reminded of that colossal mistake each time you look at it.
That's why Crate and Barrel uses visual product configurations for a variety of products, including their innovative sectional planner tool. The sectional planner tool allows customers to configure sectional sofas before making a purchase. It includes high-quality renderings of each section of the sofa, and with a single click, customers can view the dimensions of each section to calculate the total square footage it will take up in their homes. They can, of course, customize the couch's fabric style and color as well.
Curious to see more examples?
Here are 10 brands using online product configurators to boost sales.
Is Visual Product Configuration Right for Your Business?
Visual product configuration is stunning and engaging, but let's be real—you need more than that "wow" factor to take the plunge. If you're selling cat food, for instance, you might not see much ROI from a 3D rendering of Meow Mix.
So… who does benefit from offering their customers a visual product configuration tool?
Brands with Complex, Configurable Products
Companies that sell configurable products (e.g., apparel, furniture, medical devices, manufacturing equipment) benefit from visual product configuration for two important reasons.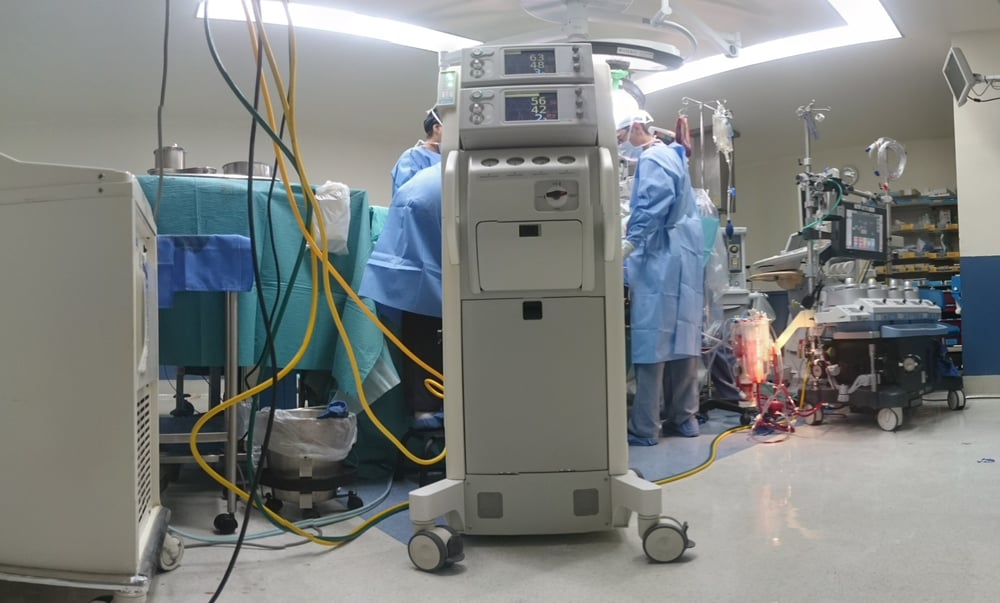 The first (and most obvious reason) is that customers want to see what they're getting before they pay for it. If you've got a pair of shoes with, say, five different customizable parts, that could amount to hundreds (even thousands) of possible configurations. It simply doesn't make good business sense to take pictures of every possible configuration, and without a visualization tool, your customers are forced to use their imaginations. Visual configuration means happier customers, fewer returns, and deeper engagement.
The second (less obvious) benefit is scalability. When you create a 3D rendering of each product component, you can reuse those components with new product offerings. For example, once you create the 3D rendering of a couch's color or fabric, you can use those components on a different couch, making it far easier to scale your product offerings online.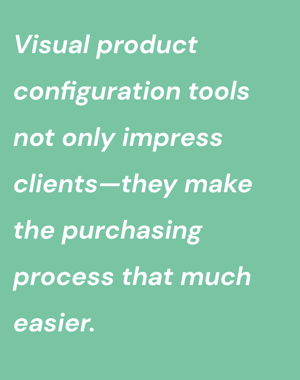 B2B Businesses that Need Better Sales Enablement
In highly competitive markets, sales professionals need any competitive advantage they can get. 3D product visualizers not only impress clients—they make the purchasing process that much easier. The stakes are high when your clients are buying 300 desks or 1,000 office chairs, and offering them a customizable 3D model makes the process straightforward and stress-free.
Brands that Already Have 3D Models and Want the Most out of Them
Some companies have already begun to explore 3D modeling, and they may even have a few 3D models built, featuring their most popular products. Those companies may be thinking of scaling their efforts and looking for the best path forward.
Working with a company that offers visual product configuration—especially one that will scan individual product parts—will set the stage for cost-effective scaling as their library grows.
How Threekit Visual Product Configuration and Augmented Reality Will Enhance Your Business
Does your eCommerce company sell complex or highly configurable products? Are you a B2B seller with a sales staff that could benefit from better sales enablement technology? Do you sell products, such as furniture, that customers want to visualize in their homes using augmented reality?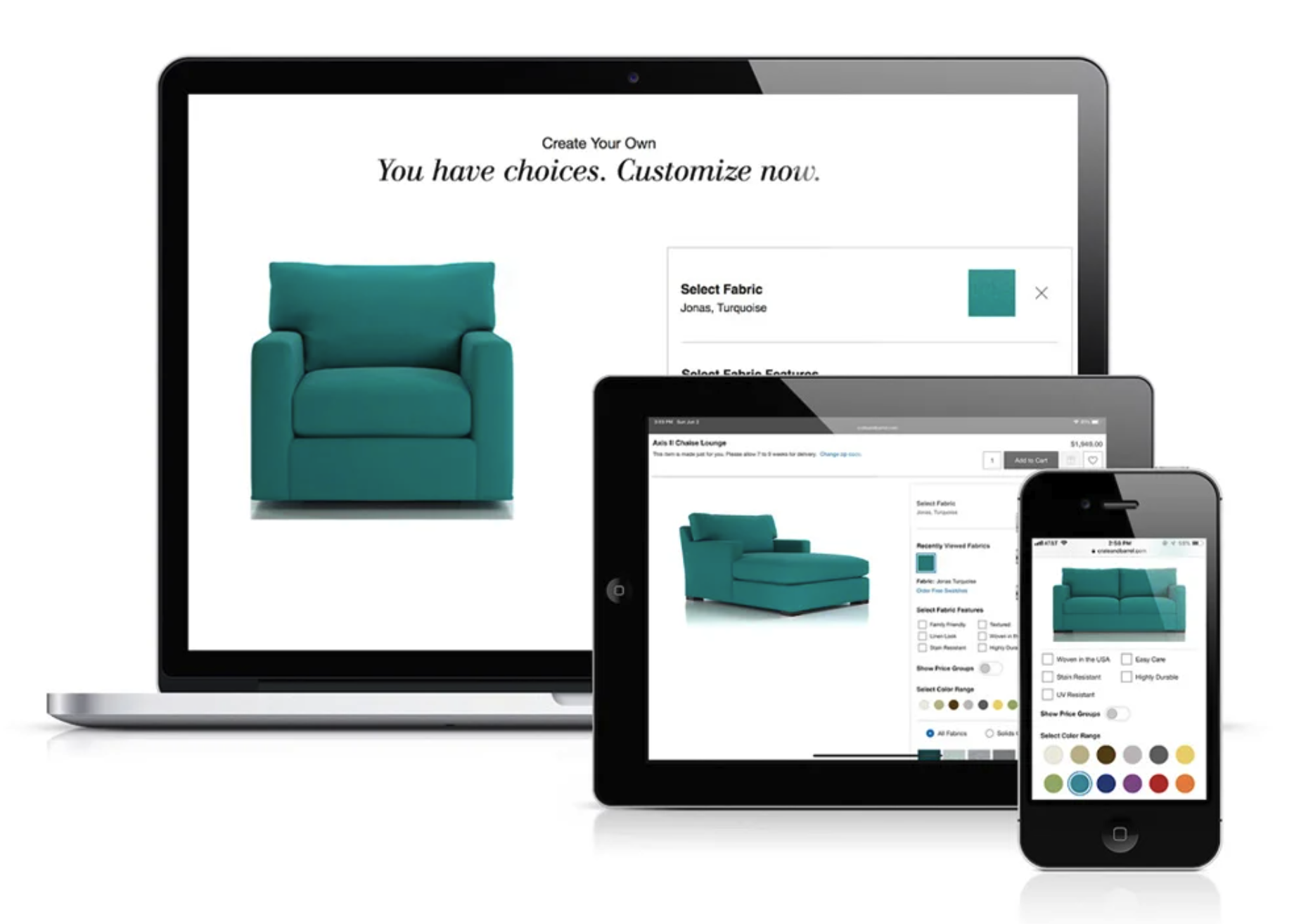 If you answered yes to any of these questions, Threekit can help your business:
Improve your customer experience, helping your clients visualize exactly what they're buying before they place an order
Increase conversions
Reduce returns
Provide a B2B sales staff with powerful sales enablement tools
Prepare your business to scale your product offerings by rendering 3D images of your products' component parts—images you can use again and again
Use augmented reality to help customers visualize things like couches, tables, and other products in their homes
Threekit's visual product configurator can wow your customers, keep them coming back, and drive your business forward.

Schedule a demo today to see what Threekit can do for you.