Virtual Showroom vs. Shopify Product Customizer: What's the Right Fit?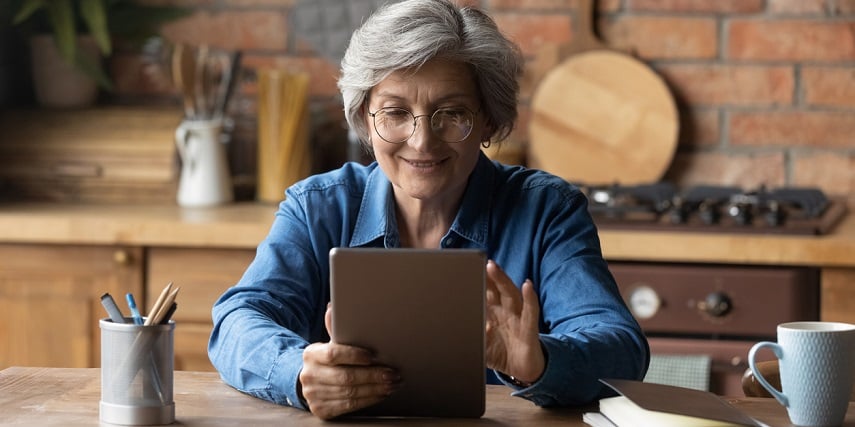 With more of daily life going digital since the start of the pandemic, businesses have come up with creative solutions to traditionally in-person scenarios. One prime example of this is displaying product options from new product lines using showrooms.
The advent of virtual showrooms for kitchen and bathroom hardware, for example, has allowed online stores to join physical ones in what was once considered an exclusively physical space. However, is this the best solution for eCommerce businesses? We think there's a better way. Let's compare and contrast virtual showrooms with Shopify product customizers to find the best method.
What They Have in Common
Virtual showrooms and Shopify product customizers have some overlapping features. Both are based on the use of digital images to display product lines.
In order to be comparable to in-person showrooms, both utilize 3D models and 360° visuals to provide photorealistic images of different product designs. They also allow users to experience them via virtual reality (VR) and augmented reality (AR) to truly bring the interactive 3D images to life.
Advantages of a Virtual Showroom
While having a Shopify product customizer provides more features, functionality and benefits, virtual showrooms do have some advantages worth mentioning. Let's go over what they are and how they're helpful.
They're made to recreate the showroom feel
Virtual showrooms are specifically designed to recreate the physical showroom experience digitally within a virtual space. This means they are more tailored to providing your customers with the same visual experience they'd have if they shopped for their kitchen and bathroom hardware somewhere like Ikea.
This can be helpful for attracting customers who enjoy that gallery-like experience.
They can act as a marketplace
Some virtual showroom platforms also act as a marketplace. This can be great for expanding your business's reach and finding new customers that already use a platform's marketplace for other purchases.
Disadvantages of Virtual Showrooms
Depending on your business and goals, those advantages might be very beneficial to you. However, for most businesses, the disadvantages will likely outweigh the benefits significantly. Let's take a look at some drawbacks.
It's a platform with limitations
Since a virtual showroom is such a specialized platform meant exclusively to recreate the showroom aesthetic and feel, that's most of its functionality.
While each showroom has different features, its primary functions are always to simply display the product options the way a showroom would. This severely limits the versatility available.
You lose some control
Again, each individual virtual showroom platform may have different ways of handling this issue. But there are many things you may not be able to control.
For example, you may have no choice but to display your kitchen and bathroom hardware exclusively on someone else's platform and/or marketplace.
Another important factor to consider is whether the images created belong to you:
Will you get to keep them and also use them elsewhere?
Do you own the individual assets used to create them?
Are there any restrictions on the kinds of images you can create and what you do with them afterward?
These are all important things to know.
Why Our Shopify Product Customizer Is the Superior Option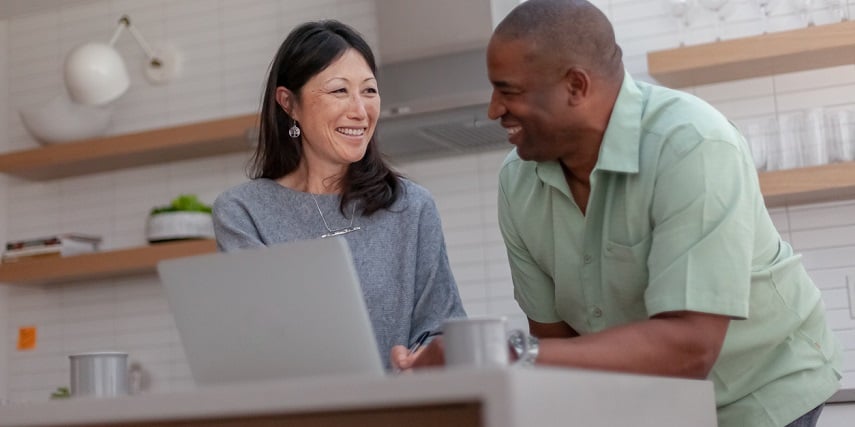 For the majority of Shopify store owners, the pros and cons of a virtual showroom just don't weigh out in their favor. Luckily, there's a solution that we believe will be much better suited to meeting more of your needs and aligning more closely with your goals.
Let's go over what our Shopify product customizer offers and why we think it will be a better fit.
Versatility across platforms and uses
Our Shopify product customizer, as you may have guessed, has the added functionality of allowing users to customize products by mixing and matching different customization options or even building their own product from the ground up. With our product configurator's features, anyone can make unlimited products.
We also have a great app available for all of the major eCommerce platforms. It's available at the Shopify app store with free installation.
This product customizer app integrates wherever you need it with our API. You can bring your customizable products to your customers wherever you want across platforms, websites and devices to get custom orders rolling in.
You can even create images, 3D models and 360° videos with the product builder for ads, your YouTube channel or social media posts.
Ease of use features
Threekit's Shopify product customizer is always easy to use, no matter how much tech experience you have or how skilled your least tech-savvy user is. We built our custom product designer on a completely codeless rules engine that uses simple conditional logic to function.
Our straightforward admin panel lets you decide what options to allow. You can choose to display or hide options at any time.
If you ever do need help, then our support team is a click away. We wanted our design tool to act as the most comprehensive and effortless product personalizer you'll ever use.
Let users begin customizing anything from t-shirts and business cards to furniture and building supplies with simple dropdown menus, checkboxes, templates and bulk actions. They can even add their own text input with text fields and use their favorite clipart, SVGs, JPGs and PNGs with file uploads for truly customized products.
Complete ownership and control
With Threekit's Shopify product customizer, you own all of your digital assets and decide how to use them. You can collect data from your customers and use it whatever way you see fit.
Use the customizer on any product page or platform and for any purpose. It's all in your hands.
Add endless functionality with integrations
In addition to our existing backend features, you can use our integrations to add any functionality you need. If we don't have an existing integration for it, then you can create your own with our API.
Existing integrations include:
Click here to learn more about Threekit's Shopify product customizer.
Don't Settle for Less
A virtual showroom is the kind of thing that can be really great for physical businesses who need that specific function to fill the role of their existing in-person showrooms.
However, eCommerce businesses need more versatility, control and features than they tend to provide. For a well-rounded Shopify business or other online stores, having a Shopify product customizer is a better option.
Don't settle for less than you need and deserve.
Get in touch to learn more about how Threekit's product customization platform can help your business.