Virtual Photography: The Future of eCommerce Product Images
The world of commerce is rapidly evolving. From the increased competition from direct-to-consumer brands to the myriad ways to define "customer experience," brands must stay informed and agile to keep up in the visual economy. And the simple truth is, that when it comes to product visuals, photography has not evolved enough to meet the demands of today's fast-paced eCommerce market where buyers expect incredible visual experiences.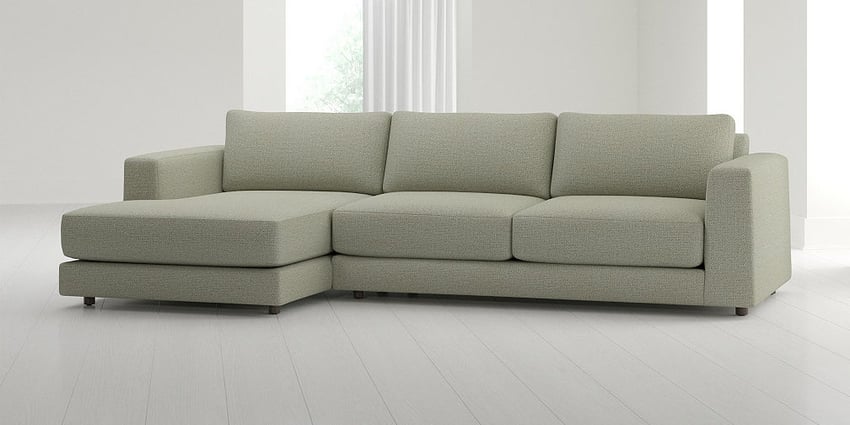 Enter virtual photography, the future of eCommerce product images.
You're probably thinking, that sounds interesting, but what, exactly, is it?
You've come to the right guide.
Virtual Product Photography, Defined
A virtual product photograph is a highly realistic 2D computer generated image, or CGI. The final result, when done well and with the right tools, is indistinguishable from a photograph taken with a camera in a traditional photography studio.
The goal isn't just to show an image of the product, but to show off its features in a way that evokes a feeling in potential customers.
Creating a virtual product photo, requires utilizing product sketches, photos, samples, or existing CAD files. Those are used to build a model and then add shadow, color, and texture to create a photorealistic image.
With any emerging technology, the question of whether or not to adopt doesn't just come down to "Why?," it comes down to "Why now?" For virtual photography, there are 3 powerful prevailing winds that indicate that its time has come.
1) Brands need to scale their product imagery for e-commerce
Additionally, shopper expectations for the number of images per product have skyrocketed in recent years, going from three in 2016 to upwards of eight today.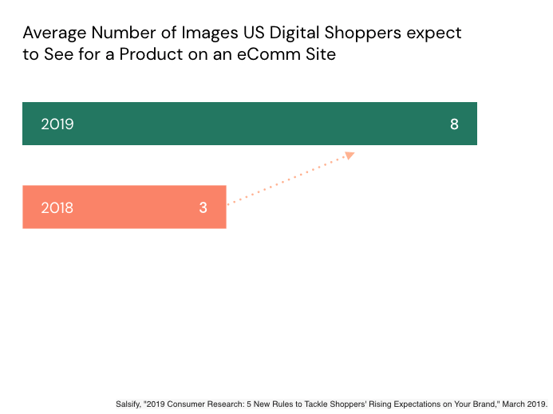 However, product photoshoots have not scaled with these expectations. They can be both expensive and time-consuming, requiring planning beforehand and time after for post-production editing. And even then, it's rare to capture an entire product portfolio in a session.
The good news is that virtual product photography costs a fraction of what you pay for a traditional photo shoot and takes less time. Knowing that customers can't tell the difference between virtual and traditional photography, save your money and go virtual!
I Want to Try Virtual Photographer
2) Shoppers are mobile
Over half of all eCommerce purchases happen on mobile devices. This number is expected to increase exponentially thanks to more affordable smartphones and global connectivity.
Mobile users rely on your e-commerce site's speed to get what they need, quickly. When shopping, these users pay more attention to visuals and spend significantly less time reading any text.
Stunning visuals help you reach mobile users in a way that's both impressive and effective. Enhance product features with photorealistic modeling so your images can sell for you.
3D rendered images are also highly shareable, increasing the likelihood that happy customers will tell the world about your product.
3) Customization drives results
Customization is key in a world where your customers can find a competitors' product in seconds. By building a customer-centric experience that caters to buyer needs, you engage customers so they won't bounce to another site.
When you ditch studio photography for computer-generated images, you gain the freedom to personalize product images based on customer needs and feedback in real-time. For example, if someone is looking at a couch and wants to see what it would look like in a different color, a 3D product customizer will allow them to immediately see what that new color will look like.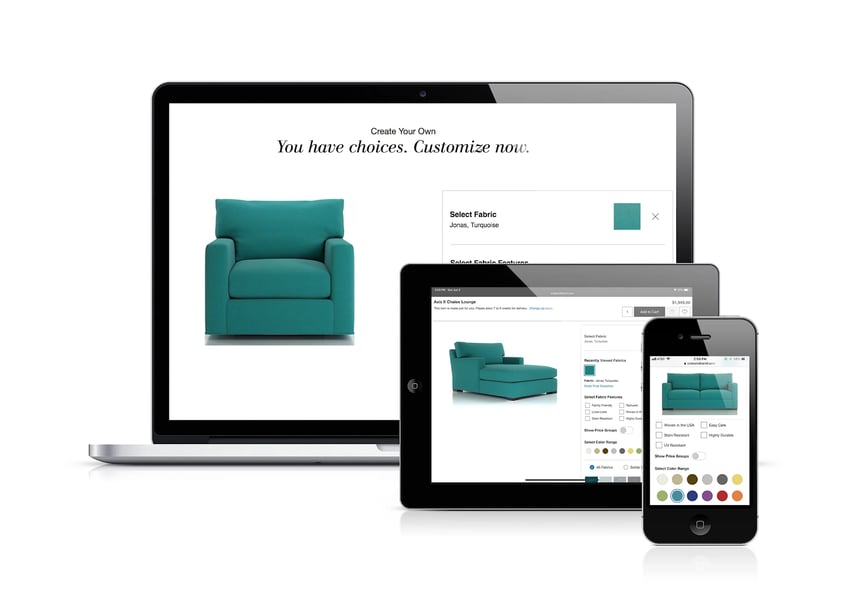 Virtual photography offers endless customization options
Plus, better visuals not only increase the chance that customers will buy your product in the first place, but also will increase the chance that they'll be satisfied by the result. A 360-degree product view can allow your customer to see a product from all angles, so there are so surprises when their purchase arrives.
The right e-commerce platform depends on your products and niche. Once you have partnered with an e-commerce vendor, you can give your product catalog an edge with high-quality virtual visuals.
These features not only help build customer trust, but they score more views and encourage purchases.
Talk to one of our Online Virtual Photography experts
Okay, so virtual photography is having a moment and picking up momentum, but how does you determine if it's right for you brand? Well, we've create a handy checklist of scenarios that could help you determine this relatively quickly.
Do any of the following statements ring true to you?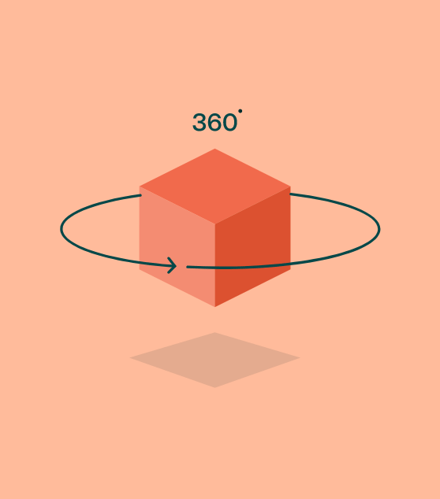 "I have hundreds of SKUs and possible product customizations that would be impractical to shoot in the real world."



"Because of the limitations created by COVID-19, I need to do a virtual photoshoot."


"My product catalog refreshes often, and scheduling photoshoots to keep up with current SKUs would be logistically impossible."




"I'm on a limited budget and would like to save the expense of a photoshoot."




"I want to test different looks and settings for existing products without having to schedule another photoshoot."




"I want a 360-degree view of my products but don't want to sacrifice quality."




"I want to shoot this product now, but I know that there will be options and updates to it in the future that I'll need to represent."
If any of these sound like something you've thought to yourself (or even said aloud!), virtual photography should absolutely be on your roadmap. And he sooner that you implement it, the sooner it can start driving your business.
Get started with Virtual Photographer
4 Ways Virtual Product Photography Drives eCommerce Revenue
Virtual product photography may sound expensive or time-consuming, but it's just the opposite. Compared to the traditional methods at your disposal, it's incredibly effective and can significantly impact your bottom line in the following ways:
1. Decreases customer returns
Nobody likes dealing with customer returns. From a financial perspective, returns can be a significant drain on your resources.
After all, it can get expensive to ship and restock items on your dime, all in the name of keeping the customer happy.
Avoid these pesky returns in the first place with photorealistic images. Skillfully rendered images allow your users to see features that traditional photography might gloss over.
With 3D product photography, you can combine virtual product photographs with a 360-degree 3D experience to give customers a full view of the item before they buy. Something as simple as a visual can cut down on extraneous customer returns by as much as 20%, putting more cash in your pocket.

2. High-quality visuals
Research suggests that high-quality images increase the likelihood of customer purchase.
Perception matters in eCommerce. High-quality eCommerce photography justifies the price tag to your potential customers.
That's why you need the quality that comes with virtual photography software. Normal photographs require a lot of editing and often don't properly highlight product features. Product hero shots are a matter of adjusting angles and lighting and you have a superior quality image at your disposal.
Virtual product photography is so realistic that people can't tell the difference between a virtual rendering and a high-end photoshoot.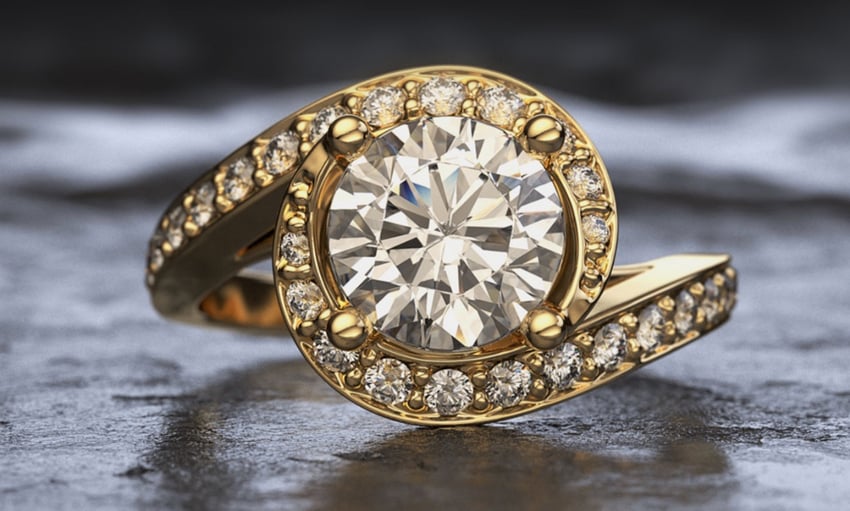 Virtual photographs can be indistinguishable from traditional photographs
3. Saves money and time
Traditional photoshoots can be expensive. It costs a lot of money to rent studio space, find equipment, hire photographers, and contract graphic designers. Even with these high costs, you often don't get a wide variety of shots.
What if you photograph the products and have to redo the shoot to get a certain angle?
At the end of it all, your images will still need a lot of editing to get your desired result. That means you spend more money to get quality images.
Skip the lengthy, expensive process of setting up a professional photo shoot. Instead, you can control the outcome with virtual photography. Additionally, if you use an E-commerce platform, you can save even more time thanks to smart integrations.
Virtual photography helps you not only on the customer-facing side of your business but also in product iteration.
With virtual photography, you don't need to build a physical model for each product iteration. Best of all, with virtual photography, you can adjust angles, colors, and more with a few clicks.
You can even share images of your product before it's manufactured. This is great for product launches and rollouts so you can build excitement while scaling production.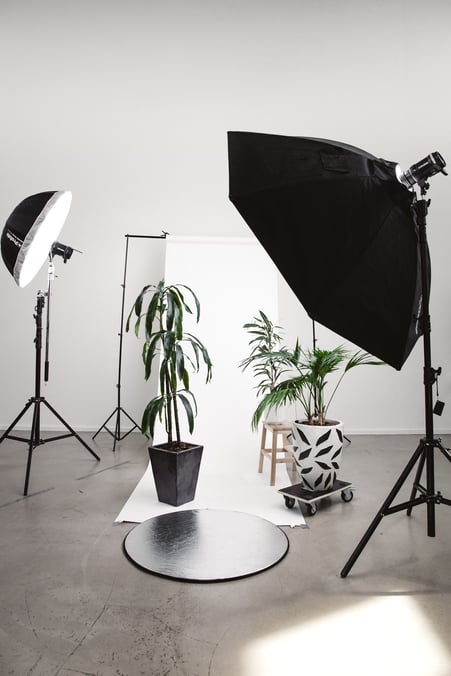 4. Enhances image versatility and agility
The greatest thing about virtual photography is that, once you've built the model, you can use it in various applications.
For example, the Threekit platform offers virtual product photography as a feature among a myriad of other complementary features. The added benefit is that the same 3D model can be used elsewhere, like VR experiences and 3D interactive models, to get the most mileage out of your visuals.
Virtual product photography isn't exclusive to any one industry; it can be used for any industry and any product.
Brands can be more flexible with product offerings. You can change the configuration, color, or material in a flash with 3D product configurator, allowing you to cater to customer needs quickly.
Virtual photography eliminates the need for expensive photo shoots
Some "Extra Benefits" of Virtual Photography
Driving Conversion and value is the primary benefits of virtual photography, but there are less obvious and highly-impactful upshots as well.
Page speed: Virtual product photography creates pre-rendered images, which helps keep page load time low. This is crucial in eCommerce, especially for mobile customers: 53 percent of mobile users will leave a site that takes longer than three seconds to load and 44 percent will leave a site whose images won't load.
Supply chain efficiency and demand testing: Because virtual product photography relies on digital files rather than actual physical items, it's possible to produce images before a product is manufactured. This can reduce risk for retailers, letting them order new or experimental products from manufacturers only once there's an established customer demand.
Talk with a Virtual Photographer Specialist
How Virtual Photography Works
Once you're on a platform like Threekit, there are four steps to create beautiful, life-like images of your product:
1. Upload a 3D model of your product. If it's configurable, add options and rules about what features, materials, and colors apply
2. Customize Add design elements like colors, lighting, fabrics, and textures
3. Capture your product from all angles in all possible combinations and turn them into perfect virtual photographs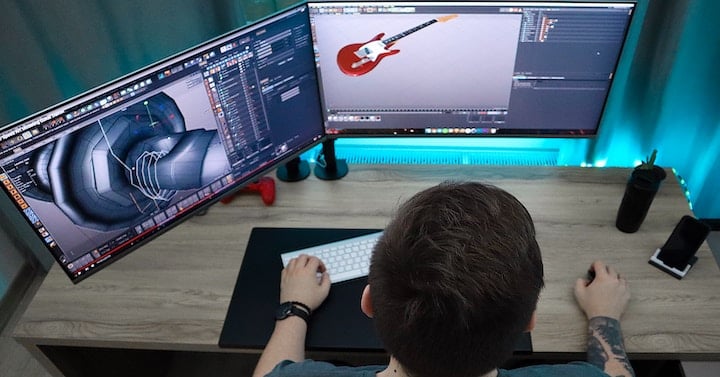 4. Publish the images to your web store, app, marketing team, or anywhere else
The Virtual Photographer is part of the Threekit platform and customers get access to the product with no additional cost. You can learn more about Virtual Photographer here.
Conclusion
Today, eCommerce is a $3.5 trillion business and is projected to be worth $4.9 trillion by 2021. If you sell products online, you already know that competition is fierce and every vendor is looking for an edge. Science suggests you'd be likely to find that edge through your customer's visual experience. After all, 90% of what our brains process is visual.
Whether we realize it or not, visuals are incredibly persuasive. 83% of online shoppers point to product imagery as the most influential factor in their buying decisions. Complementing your product copy with stunning visuals will help you sell products while you sleep. And in order to do so, you don't need to invest in a pricey photoshoot. Virtual photography is a cost-effective way to create the right product images for your customers.
Want to see exactly how it could work for one of your products? Get in touch now to get a personalized demo.
---
Threekit is product visualization software that creates photorealistic images, interactive 3D and augmented reality experiences that help businesses sell more. To learn more, please schedule some time with one of our teammates.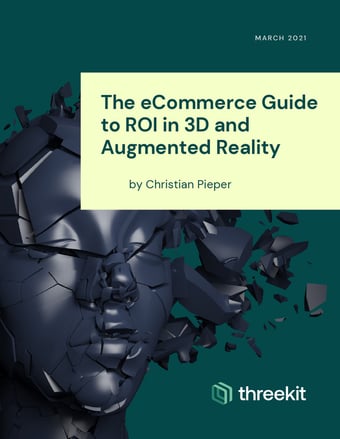 Download our eBook
Learn when it's time to digitize your eCommerce photography and how to automate images with our guide.