Top Innovation Trends in Retail That Are Transforming the Way We Shop
It's becoming harder to compete as the innovation gap of companies that are thriving online and those that are not continues to divide every year. The past decade has seen unprecedented innovation in eComm that is not only changing the way consumers shop, but what customers expect out of the shopping experience. With companies offering same-day shipping, try-it-before-you-buy programs, and personalized stylists, eComm leaders have an intimate understanding that it's the customer's experience that separates those that will just survive from those who will thrive in the future.
Let's take a look at a few of the top innovation trends in retail transforming the way we shop.
---
It's our job every day to make every important aspect of the customer experience a little bit better.
JEFF BEZOS
---
How AR is Revolutionizing the Retail Industry
Augmented reality is a technology that is revolutionizing the retail industry because it bridges the gap between a product on the screen and a product on the shelf. With AR, customers can visualize how a product will work, what it will look like in their habitat, and what customizations are best for their unique style and needs. AR will make it increasingly difficult for brick and mortar retailers to compete with the boundless future of online retail.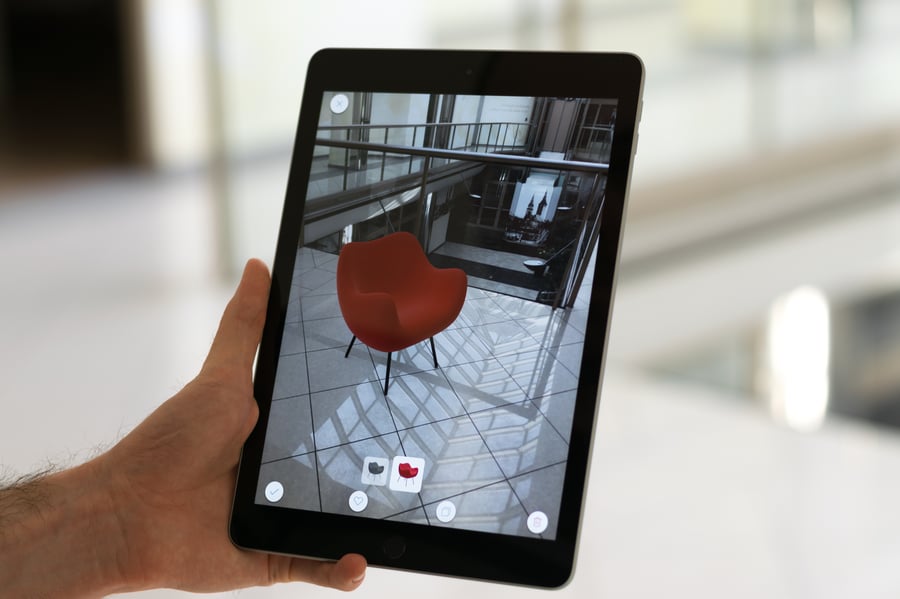 As online retail has continued to carve out a larger share of the market, eComm leaders are trying to find new ways to improve their customer experience to compete with in-store retail. Some of the biggest experience benefits that consumers feel like they are missing out on when they shop online are:
Being able to try on clothing before they buy
Being able to physically hold a product and feel its weight and quality
Being able to experience what a material feels like tactilely. This is a big thing not just for clothing, but for power tools, kitchenware, and anything consumers touch.
Right now, AR can't simulate these experiences for consumers. Aesthetic nuances of a product play a big role in the buying decision. What will the future look like when eComm has eliminated the guesswork and consumers can know not only the price, material, and origin of a product, but what the product feels like to them?
What's mind-blowingly awesome, though, is that AR can virtually place a product into the home of a shopper. They can see what a couch will look like and (more importantly) if it will fit in their space or not. Shoppers can see what a pair of glasses will look like on their face, what décor will look like on their table, and how an appliance opens and closes.
Customers don't want to just look at pictures and read descriptions about a product — they want to experience products with their senses. AR gives the most enriching and informative buying experience possible online. Is your business ready for the future of retail?
You don't have to wait for the future to start integrating augmented reality into your online store. Threekit offers integrations for Magento, Shopify, WooCommerce, and many other eCommerce platforms. With Threekit's AR, customers can visualize and customize your products in augmented reality. 70% of customers prefer to use AR capabilities to preview product variations such as color or style differences. Giving a rich and immersive visual shopping experience can build excitement about your brand and product. Threekit's AR platform can bring your product to life with animations, sound effects, and true-to-life definition.
Making the Experience Conversational
Chatbots are already revolutionizing how businesses are capturing leads from their website. With a conversational UX, customers are able to have a personalized, humanesque experience. Powered by artificial intelligence, chatbots are able to engage customers in a one-on-one conversation that can include search filtering, product recommendations, and answers to customer questions. As artificial intelligence becomes a ubiquitous character in the human experience, the ways customers interact with data (such as product inventory) will change in unprecedented, and often unexpected, ways.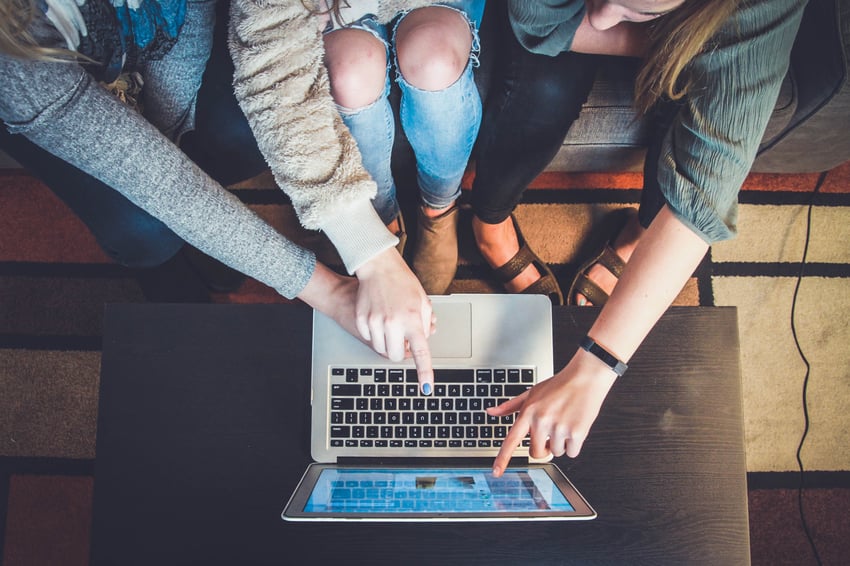 If a customer is looking for a piece of furniture that's made in America, mid-century modern, and priced below $400, a chat bot can extract the user's intent through natural language processing. Likely, chatbots will begin to play the same role that store associates have historically played. Chatbots can remember return visitors, address known customers by name, and offer a personalized shopping experience that leads to more sales and higher satisfaction. Chatbots can assist customers through discovery, analysis, and purchasing. Additionally, customers can engage with your store's conversational experience in an omnichannel fashion. Customers can chat while shopping, get order updates over text, and even Facebook message the chatbot for shopping recommendations. Conversational UX, like AR, will change how customers interact with your brand and product offerings.
The Future of Product Customization
Just because a customer likes a product, doesn't mean that the product will be a good fit for them. Color, material, and finish (CMF) are all factors that determine if the customer will continue with a purchase. This is existentially known in the fashion and textile industry. For consumer appliances, customers will often make their decision based on if the product will fit with the theme and decor of their kitchen. What is your business currently doing to help your customers select the variation of your product that's right for them? With 3D product visualization, customers can get the best possible understanding of how the exact product they want will look. 83% of online buyers say product visuals were the #1 factor influencing their buying decision.
Turn Product Visuals Into Customer Experiences with Threekit
For products that have personalized customizations such as a monogram, relief, or embroidery, a 3D product configurator can render the product in real-time so the customer can see a vivid, high definition, visualization of what their product will actually look like.
Brands that offer customizable products often have to balance the supply chain differences of each variation. Different materials and finishes mean different production and shipping times. A product configurator can help to set the expectations with the customer about how long it will take to make and deliver the product. A 3D product configurator communicates a massive amount of visual information to the customer. The shopping experience with a 3D configurator, especially when paired with AR, can inform the customer to the same degree of distinct details about a product as shopping in a physical showroom has historically. Customer satisfaction rests heavily on the customer's original expectations when purchasing. Using a 3D configurator on your store can not only dramatically improve customer satisfaction, but also drastically decrease product return rates.
Threekit's 3D Product Configurator gives your users the ability to easily view, spin, build and customize products to their specifications. Retailers that use Threekit's 3D Product Configurator see significant increases in overall customer satisfaction.
---
You've got to start with the customer experience and work back toward the technology, not the other way around.
STEVE JOBS
---
eCommerce Will Grow with the Web
We've seen over the past decades that customer experience trends will innovate along with technological innovations. Currently, we are progressing swiftly through Industry 4.0 and Web 3.0. As technologies become more accessible to all devices, we will see how retailers will continue to innovate with these technologies at their disposal. Big developments that have already become major players are eWallet payments such as Apple Pay on the Web. Technologies that make it easier for customers to purchase, browse products that are an ideal match for their needs, and enrich the shopping experience will see major adoption in the coming years. Development of web technologies are allowing for the faster adoption of micro-services that help businesses to agilely adopt new innovations that can enrich their online presence. Developments in WebVR will make 360° visualizations more immersive. Additionally, as services become more co-integrated, we'll begin to see a seamless transition between platforms during the purchasing process.
Shopping is a part of life. Whether it's a leisurely stroll through a European market or an immersive augmented reality experience, innovations in retail will continue to transform the way we shop. See you in the future.