Top 5 Sales Channels That Benefit From Visual Configuration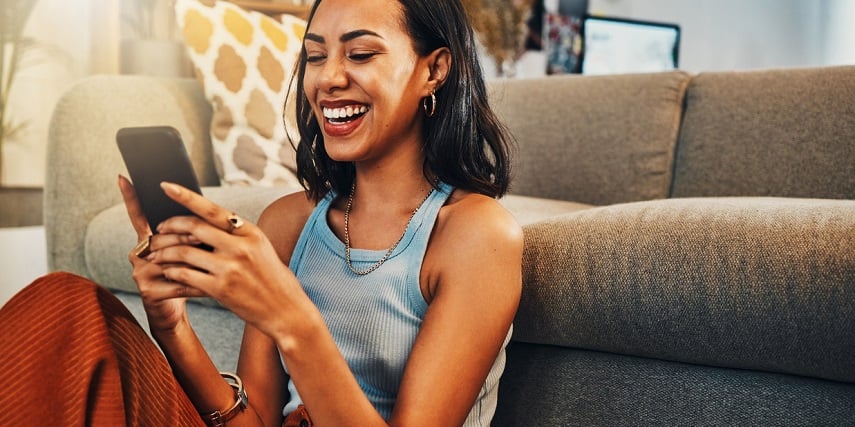 If your goal is to establish a strong connection with consumers through your sales channels, visual configuration is one of the best tools available. Using 3D product configuration, you can put your customers in control of their purchase and make it easier than ever for them to put together custom products.
To get the best results from visual configuration, you can integrate this solution across multiple sales channels. With an interactive configurator at every stage of the sales cycle, you'll build better connections and boost sales.
Here, we'll take a look at the top sales channels that can benefit from visual configuration and how they use it.
1. Websites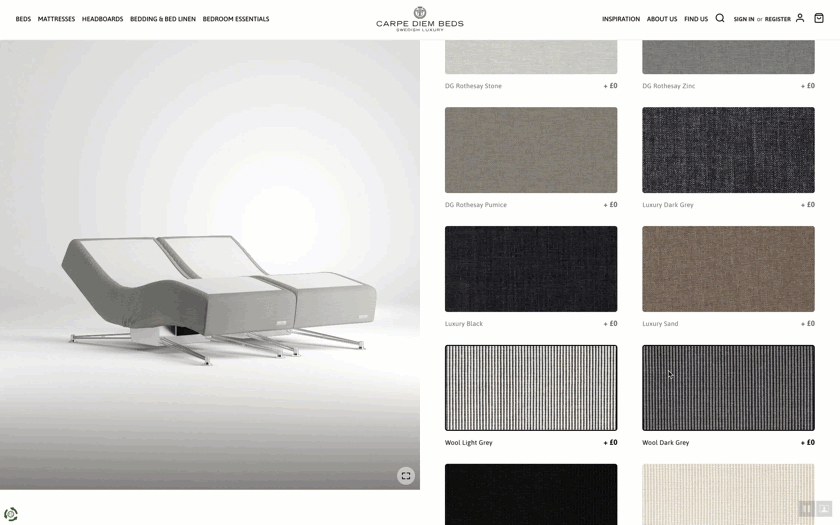 Many websites can benefit from the use of visual configuration, particularly in the eCommerce space. For example, product pages could include an embedded 3D product configurator that visualizes custom products in real time.
As users make different feature selections and develop their very own products, they can explore a fully 3D visual that accurately showcases the final product. The configurator could include guided configuration for more complex products, which would omit or gray out any incompatible features as the customer makes different choices.
The customer can also see pricing update with every added or changed feature. This would eliminate any potential surprises they might otherwise encounter during checkout.
You could also use a configurator to enable people to select a specific configuration for a product before requesting a quote. When a member of your sales team reaches out with an estimate and additional details, they'll know exactly what the customer is looking for based on the submitted configuration.
2. Product demos
When people request a product demo, you'll be able to use visual configuration to help comprehensively demonstrate every aspect of your products.
During a product demo, you can use a 3D configurator to visualize all of your product's features as you explain them. Layered visualizations could break your products down even more, which is particularly helpful for electronics and other items that have inner and outer workings.
You can also use the configuration to answer people's questions about your products in greater depth. In the process, you'll be able to clear up any confusion and alleviate concerns.
Ultimately, you can take your product demos to the next level with detailed 3D visual configurations.
3. Social media
Social media is another critical channel for visual configuration. There are a couple of ways to integrate visual configuration with social media to connect with new and existing customers.
One method is to include a "share" option in your website's product configurator. When users develop their own custom designs, a highly visible social share button can make it easy for people to post an image of their design on their social media profiles.
When friends, family and followers see what that user has shared, they may want to jump onto your website to use the configurator for themselves. This would help promote your business through word-of-mouth.
At the same time, you'll encourage more sales. People trust the recommendations of the people they follow far more than recommendations from brands.
Another way to incorporate visual configuration in social media is through influencer marketing. You can connect with an influencer who promotes your products in live streams and videos.
For example, an influencer could produce a video showing them using your product configurator and putting together a custom product. The influencer could then produce a follow-up unboxing video that illustrates how accurate your configuration is when the influencer receives the final product.
With an effective social media campaign using visual configuration, you'll further connect with your audiences and drive sales.
4. Mobile apps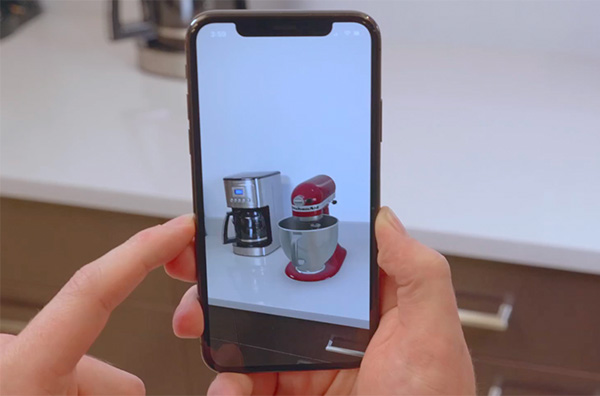 In addition to your website, you can develop and launch a mobile app that harnesses the power of visual configuration. Your app could make it easy for users to design and visualize custom products.
A configurator alone could increase the interactivity of a shopping app, but it can go even further with the help of augmented reality (AR). This feature allows people to view 3D models of products in real-world settings, giving them a clearer idea of what the product will look like before ordering.
Keep in mind that your mobile website could also include a configurator with an AR feature. The right solution will enable users to view their products using their mobile devices. They won't need to leave your site or download a separate app!
5. Brick-and-mortar stores
If you have physical retail locations, you can also implement visual configuration to optimize the in-store experience for shoppers.
Using a configurator and tablets, you could equip your sales reps to visualize custom products in person; this ensures your sales teams and customers are on the same page. Customers could discuss their options as staff guides them through the configuration process, resulting in a custom design they'll love.
In some cases, you could even set up kiosks that put configuration directly in customers' hands. People could use these in your store and ask staff for additional input and guidance.
With the right solution, visual configuration can be the key to connecting your in-store and online experiences.
Boost your brand's sales capabilities with visual configuration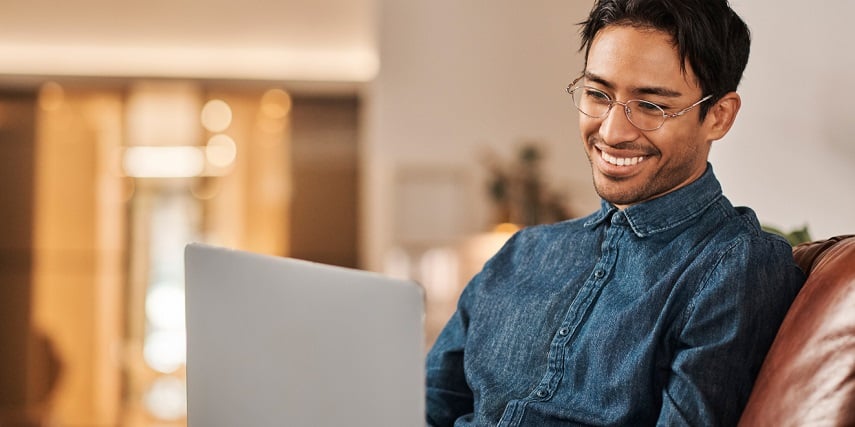 By integrating the ideal product configuration platform, you can take full advantage of visual configuration to build better customer relationships and boost sales.
If you're looking for a comprehensive configuration solution, turn to Threekit. We offer our customers a fully customizable 3D product configurator that enhances your sales efforts and complements your sales teams.
Our platform uses state-of-the-art virtual photography to generate photorealistic 3D images of your products. This process is far more efficient than other types of product photography, virtualizing your inventory in no time.
You can then integrate all visuals as whole products or individual features in a fully interactive product configurator. Additionally, our AR feature can help you implement this technology without requiring your customers to use another app.
To discover the power of Threekit and what it can do for you, get started on a custom solution with us today.