Top 5 Profitable Customization Options for Your Apparel Configurator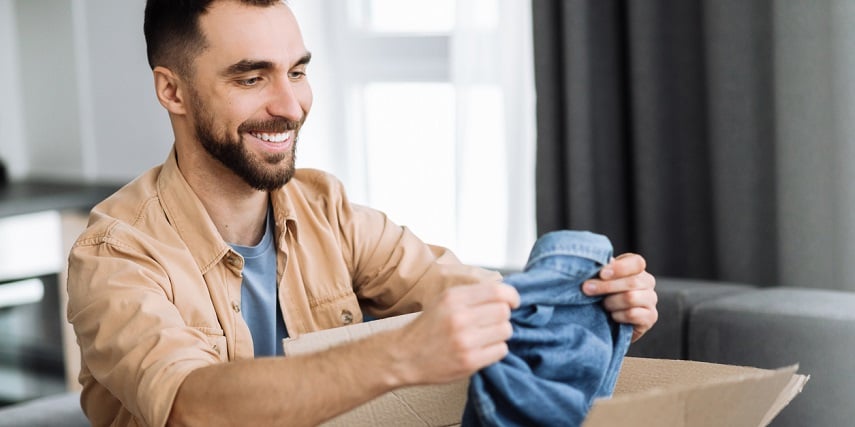 If you're looking to add a 3D configurator to your eCommerce store: congratulations! You've made the right choice. But there are a lot of different product configurator options for different types of products, so it's important to choose the right tool.
It's also important to understand why it's the right move before you do it. There are many benefits to adding an apparel configurator to your online shop that can lead to increased profits for your store.
Read on to find out the five most profitable apparel customization options you can add to your apparel configurator and why they will leave your customers happy and singing your praises.
1. Dialing in on the Right Fit
Ask anyone what the most important part about buying a piece of clothing is. Most people will say the same thing: how well it fits. Whether it's a dress or a suit, a poor fit can make customers frustrated with online retailers. That leads to general dissatisfaction and possibly a request for a refund.
Letting your users dial in the fit using an apparel configurator helps mitigate these kinds of problems.
An apparel configurator enables your customers to enter the exact measurements they'll need from the garment, getting a preview of what it will look like before it gets to their doorstep. It assures them that they won't have to send it back; it will fit the right way on the first try.
This is one of the most valuable aspects of an apparel configurator, as it helps you significantly limit product returns.
2. Choosing Unique and Vibrant Colors
Having the option to offer your clothes in a variety of colors opens up a world of options to both you and your customers, whether you're dealing with clothing or shoes.
When you offer only one or a limited number of colors, you're at the mercy of your customers liking that color for that particular piece of clothing. The more variations you can introduce here, the more likely you are to scale up your sales.
The great thing about offering color changes as a customization in your product configurator is that you can apply it to just about any product. Having that functionality enables your customers to get different looks from the same product.
It also encourages repeat business. For example, let's say you have a wildly popular t-shirt or pair of sneakers your customers like. They may want to buy the product multiple times if they can get it in different colors.
Being able to mix and match colors also makes the buying process much more fun and interactive. It's just another opportunity for your visitors to customize the product on your eCommerce platform.
3. Changing the Fabric
It's impossible to overstate how important a piece of fabric is to a garment. It shapes the look, feel, and fit of a piece of clothing.
Being able to customize what kind of fabric they'll use for a specific item is a powerful capability for your customers to have. Using an apparel configurator to toggle through various fabric options can help them feel even more ownership over the garment itself.
Changing colors is a great option. But altering the fabric can create almost an entirely new piece of clothing customers will feel even more positive towards.
This can also give you flexibility on pricing, as some fabrics may be more expensive than others. You can offer an upgrade to a rarer, more expensive fabric for any customers who prefer it.
The best part? Customers who don't want to upgrade can still buy at a lower price point with the less expensive fabric.
It's a versatile option and a customization capability your customers will love.
Click here to learn more about how the right apparel configurator can boost your store's profits.
4. Ability to Edit Key Features
It's entirely possible the clothing or garments you sell are static items with not a lot of flexibility. Other eCommerce retailers may have more features they can substitute in and out, depending on the style and needs of the customers.
There may come a time when a customer comes across one of your products and likes it... for the most part. There are just one or two minor aspects of it that, if they were able to tweak them, would move the piece from being good to excellent in the mind of the consumer.
Having the ability to edit a garment or piece of clothing's features is a useful option for customers who want a little more control over the design process. It can turn a flawed but promising item into the perfect one for them.
Take a suit, for example. With the right apparel configurator, you can add a pocket to the jacket or pleats and belt loops to the pants.
Allowing your customers to edit specific features gives them agency, turning them into de facto fashion designers. They can create their own custom products in real time that perfectly fit what they're looking for.
It's safe to say this level of engagement goes above and beyond what most of your competitors can likely offer. You'll leave your customers delighted with your online product configurator.
5. Personalization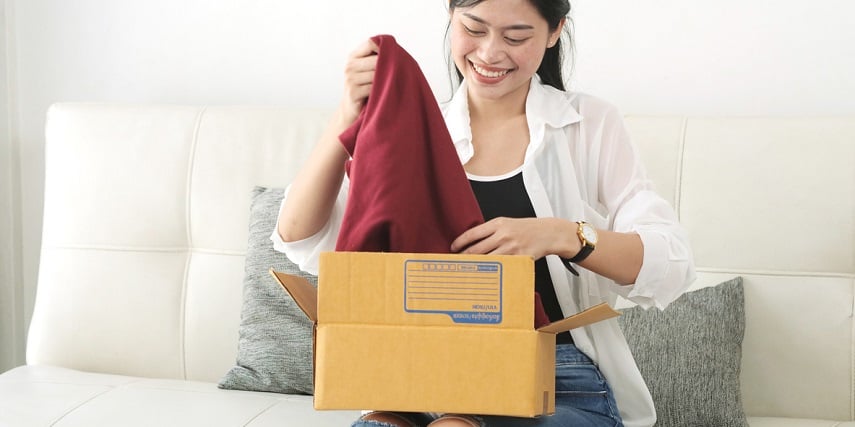 Another way to provide your customers with a product they're sure to love is by giving them the chance to personalize it.
There are a lot of ways you can do this. The best options for your product will depend on what you're selling. For example, if you make custom t-shirts, you may want to have customers be able to print photos onto them.
Printing different words can also be a great personalization option for many pieces of clothing. Simply put, there is no shortage of ways personalization can help make you a more attractive option for your customers.
What matters more than how you let your customers personalize their pieces is the mere concept of letting them do it one way or another. Building personalization into your apparel configurator allows your customer to create a one-of-a-kind item, unique only to them and not available to anyone else in the world.
That capability can help build a bond between you and the customer. You're the one delivering that customer experience to them.
That's how you build fans likely to spread the word of what you're doing. It's all thanks to your product configurator.
If you're interested in hearing more about Threekit's apparel configurator and how it can help you level up your eCommerce store, reach out to us today.