The Rise of 360 Spin Video for eCommerce
The 360 spin video is more than a fun feature. 360 spin video for eCommerce is one of the most effective product viewer options online today. But that didn't happen overnight. Some would argue that it took decades for technology to make a concept that had the power to showcase products both large and small accessible to virtually every eCommerce business.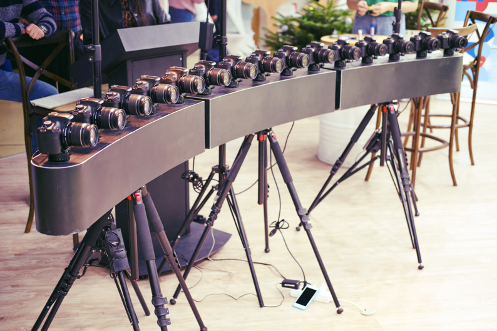 Let's look back at how it all began and explore what led to the success we've seen for 360 product images and video in the past few years.
What is 360 Spin Video?
First things first, let's establish what 360-degree video is. A 360-degree video (somewhat like 360 spin product photography) shows a viewer or user what an object or scene looks like from every conceivable angle. Early on, videos were shot using rigs that consisted of multiple cameras or highly specialized cameras that included multiple lenses. In the editing stage, producers and post-production specialists would stitch the footage together to create a seamless three-dimensional experience.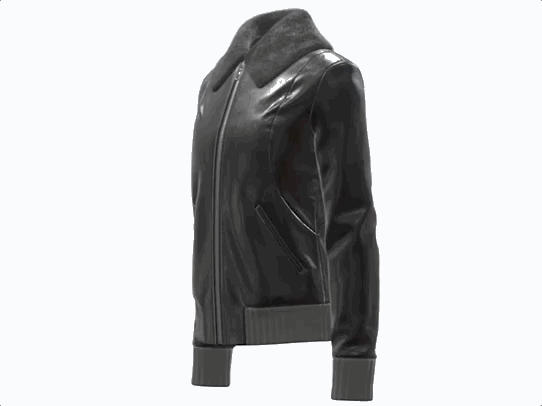 Today, a 360 product viewer can be produced far more affordably than in the past. The technology is largely similar, but advances have made equipment more accessible and user-friendly.
However, 360 product viewers need not be restricted to video. Some brands use the same shooting method to create an interactive experience that enables users and shoppers to click and drag on the product so they can choose their angle. This can be a particular effective 360 video for eCommerce use as it gives shoppers a sense of empowerment, and therefore, the confidence to click the buy button.
The Beginning
The beginnings of the 360 spin video were anything but humble. In fact, they were as expensive and glamorous as camera work could be at the time. In 1999, a largely unknown pair of filmmaker siblings known as the Wachowskis released a film you've likely heard about. The Matrix starred Keanu Reeves, Laurence Fishburne and a whole host of A-list actors. The unconventional storyline garnered a great deal of critical attention along with a dedicated fanbase. But what was arguably most memorable about the two-hour sci-fi epic was a never-before-seen special effect that took months of preparation and likely cost millions of dollars to make happen.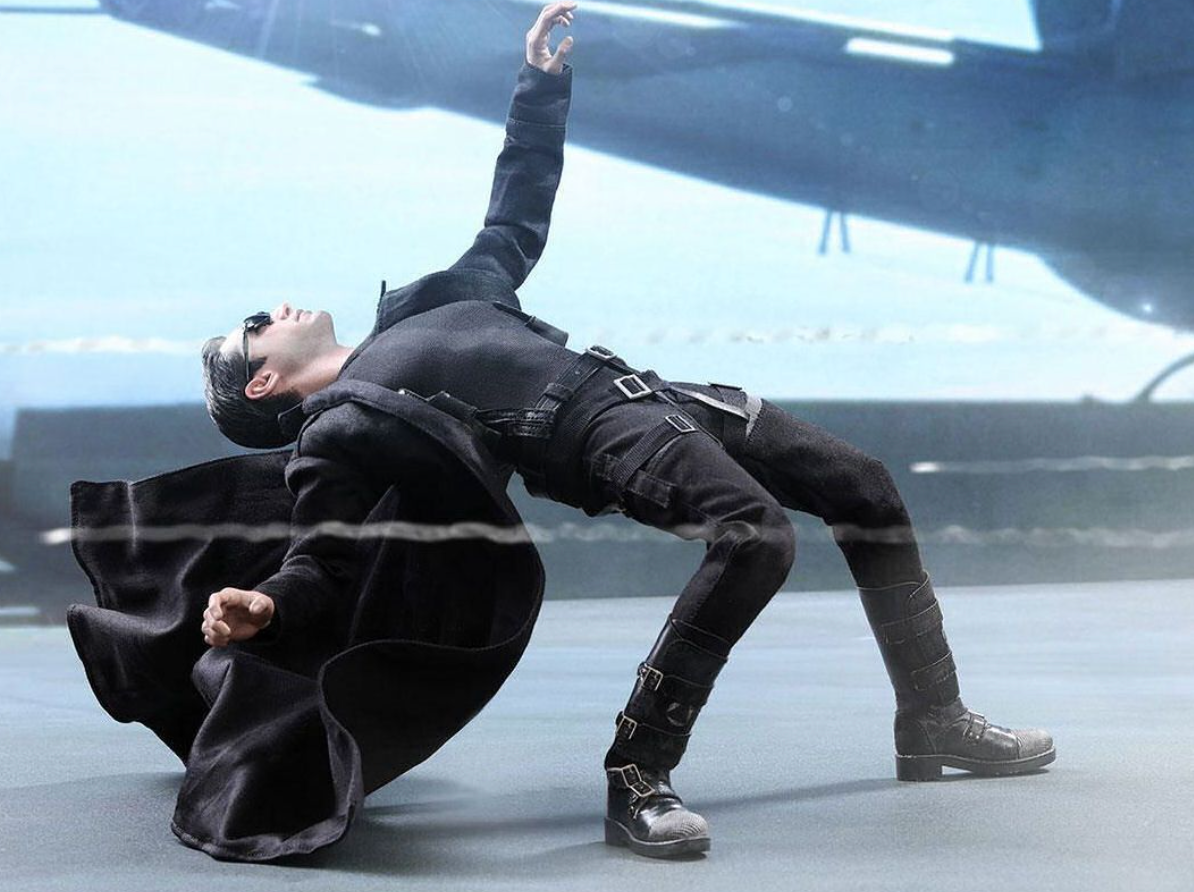 The scene now known as "Bullet Time" featured Neo, played by Reeves, deftly dodging bullets in extreme slow motion while the camera swung around its subject making every minute detail of the character and bullets as clear as possible. The effect took nearly 100 cameras positioned in a semi-circle to achieve. It inspired countless imitations and parodies in the following few years and gave a world of viewers a taste of what 360-degree video can do for a Hollywood action film. Later, when the internet truly became omniscient, viewers would expect the same video treatment in their everyday shopping experiences.
360 Goes Social
In 2015, the world's largest tech moguls began pushing 360-degree video on their platforms making it easier for the everyday internet user to post videos of their own. YouTube was the first to make a play, introducing playback on its website and Android apps. Facebook introduced a user-generated 360 video feature of its own and by 2017, more than 1 million such videos had been posted on the platform. Not long after, The New York Times began incorporating 360 viewer experiences in their online news coverage.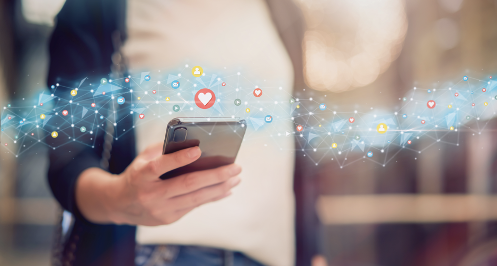 Industries Owning 360 Video Today
Today, there are more brands using 360 spin video than can easily be quantified. eCommerce is learning that when online shoppers can get an up-close, detailed look at their products while also having a certain amount of control, they're more likely to make the purchase. Couple that with the pandemic, which is keeping people at home and away from brick-and-mortar retailers, and 360-degree viewers of all kinds are primed for big success.
Any tangible product deserves a 360 product viewer experience but are particularly 360-friendly.
Jewelry
Rolex and other high-end jewelers have learned that their customers are more likely order online and have their products shipped when they can see a full 360-degree view. Jewelry is mostly aesthetic, meaning online shoppers may choose to buy based on looks alone—especially when they get a close look.

Automotive
Most auto manufacturers know that a customer will show up to the dealership ready to buy when they've had a chance to do thorough research beforehand. A 360-degree product viewer helps them do just that, by helping them see every design element, feature and amenity in detail.
Athletic Footwear
In the past decade, athletic footwear has become as much about fashion and technology as it is about fit and comfort. Big brands like Nike, Puma and Adidas are capitalizing on that trend with immersive 360-degree videos and experiences.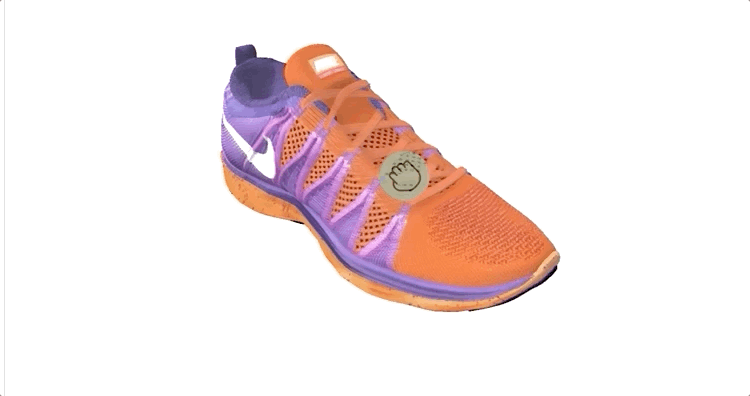 Furniture
Furnishing your home or office takes a big commitment. Homeowners and interior designers are prime candidates for a 360 spin video or any other 360-degree product viewer. It helps them envision, not just how the furniture looks from every angle, but also how it will fit into their overall design plan.
Tools & Landscaping Equipment
From the weekend DIY-er to the professional landscaping architect, everyone interested in investing in proper maintenance equipment is going to want to know as much as possible, which makes a 360 product experience right for tool and landscaping equipment manufacturers.
Get in on the 360 Movement
If you're wondering whether or not a 360-degree product viewer is right for your eCommerce business, the short answer is that if you sell a tangible product, probably. Financial services or insurance agents likely won't yield many benefits, but the opposite is likely for brands in categories like clothing, tools, cleaning products, gym equipment, the list could go on forever.
There's plenty of evidence to show that the trend is only going to continue to rise, especially with the recent growth in shop-from-home culture. You can learn more about what to expect from 360-degree product viewers and whether or not they're right for you at here.
At Threekit, we're helping brands take advantage of 360-degree product viewers with thought leadership like these posts. But we also practice what we preach. If you're ready to create your own 360-degree product viewer, schedule a demo with us today and our product visualization experts will walk you through the next steps.