The Best Augmented Reality Shopping Websites
Augmented reality in eCommerce has changed the way we shop. Gone are the days of having to close your eyes and imagine what a new leather sofa, industrial workstation or oversized oak table would do for your living space.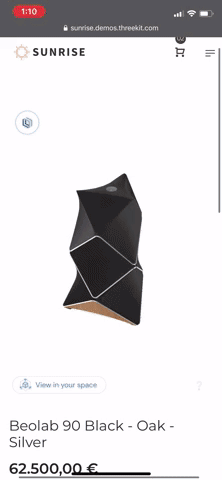 Augmented reality, or AR, along with its unprecedented ability to provide the consumer mid-shopping decision with more realism, confidence and convenience, is not new. Nor is it unfamiliar to the average consumer, with more than half reporting the added support of augmented reality in eCommerce makes for a better shopping experience overall. And that number jumps to more than 70% when speaking with shoppers who have actually experienced the act of making a purchase using AR.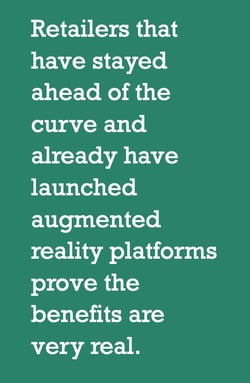 And yet, the number of retailers providing augmented reality in eCommerce is startlingly small. Considering serious benefits — more dollars spent per purchase and a clear uptick in brand loyalty, for starters — why is it then that so many retailers are slow to adapt and incorporate AR into their customer service offerings? Well, it's simple: a fear of being a little too ahead of the curve. While many retailers have intentions to roll out newer technologies in the near future, things like shrinking budgets and limited support can bring things to a halt.
On the flip side, retailers that have stayed ahead of the curve and already have launched augmented reality platforms prove the benefits are very real. When the right guidance and support is in place, the transition can be smooth, effective and enormously successful.
Let's take a look at five augmented reality shopping websites delivering great customer experiences.
Crate & Barrel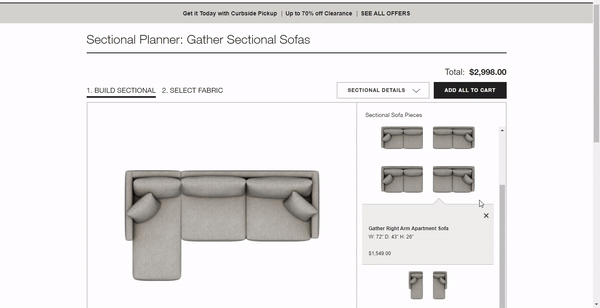 It's easy to see why furniture and home decor has a lot to gain from AR technology. Allowing customers to see with their own eyes what a new piece can bring to their living space makes a world of difference. Does it fit the space? Is the color right? Is the overall design in sync with my existing interior scheme? Crate and Barrel seized on that insight and created an immersive AR mobile app that enables users to view furniture options in their actual space using a cutting-edge mobile app. When consumers can see the setup they have in mind, they're far more likely to make a purchase.
Gucci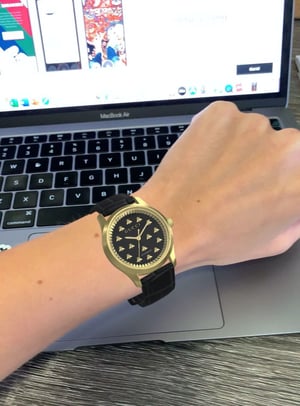 It makes perfect sense for a fashion icon like Gucci to design an AR experience. After all, fashion is all about looks and we want to try on a top dollar fashion accessory like a watch before making a decision. That's exactly what Gucci makes possible for online shoppers. They're Virtual Try-On website app allows users to upload a video or photo to see for themselves how an item might look. While the photo option is helpful, it's quite straightforward. The video option, on the other hand, is what makes this experience stand out. Users get to see the watch on their wrist in real time. If you're considering dropping a few hundred (or even thousand) dollars on a luxury accessory, this AR experience makes the decision a lot easier.
Sephora
Glasses aren't the only fashion product users can try before buying via an AR experience. Sephora gives beauty consumers a chance to see how certain makeup products can enhance their look using their Virtual Artist mobile app.
All users have to do is scan a QR code on the website and allow access to their camera to virtually test out hundreds of Sephora makeup products. During the pandemic, AR experiences like these are especially helpful as shoppers are more reluctant to go to the brick-and-mortar locations and even if they choose to, they'll likely be wearing masks. This experience also broadens Sephora's footprint — most of their retail locations are in urban areas. Thanks to Virtual Artist, consumers can buy Sephora makeup with confidence from nearly anywhere.

Home Depot
Choosing a new color for a room is a big commitment. Home Depot is helping their customers make the right choice with their Project Color mobile app. The app does just what it sounds like. Users give access to the cameras on their mobile devices and choose from a broad selection of interior paint colors and brands to find the right fit. With the simple tap of a color square on the digital palette, they can try various colors on different walls. Going further, the app even enables users to choose multiple colors for more than one wall and use a matching feature to find a complimentary tone.

Bic Kids
We usually associate the Bic brand with ballpoint pens, but they saw an opportunity to connect with kids and their parents when they created Drawy Book. The AR experience invites kids to incorporate their own illustrations into fun, animated digital picture books. With more and more kids learning from home due to the pandemic, an AR experience like this is especially well-timed. Not only is it fun for kids to bring their imagination to life, it's also educational and Bic was sure to include learning experiences with the application. This is a perfect example of digital marketing as a brand experience and proof that the product doesn't always have to be the primary focus.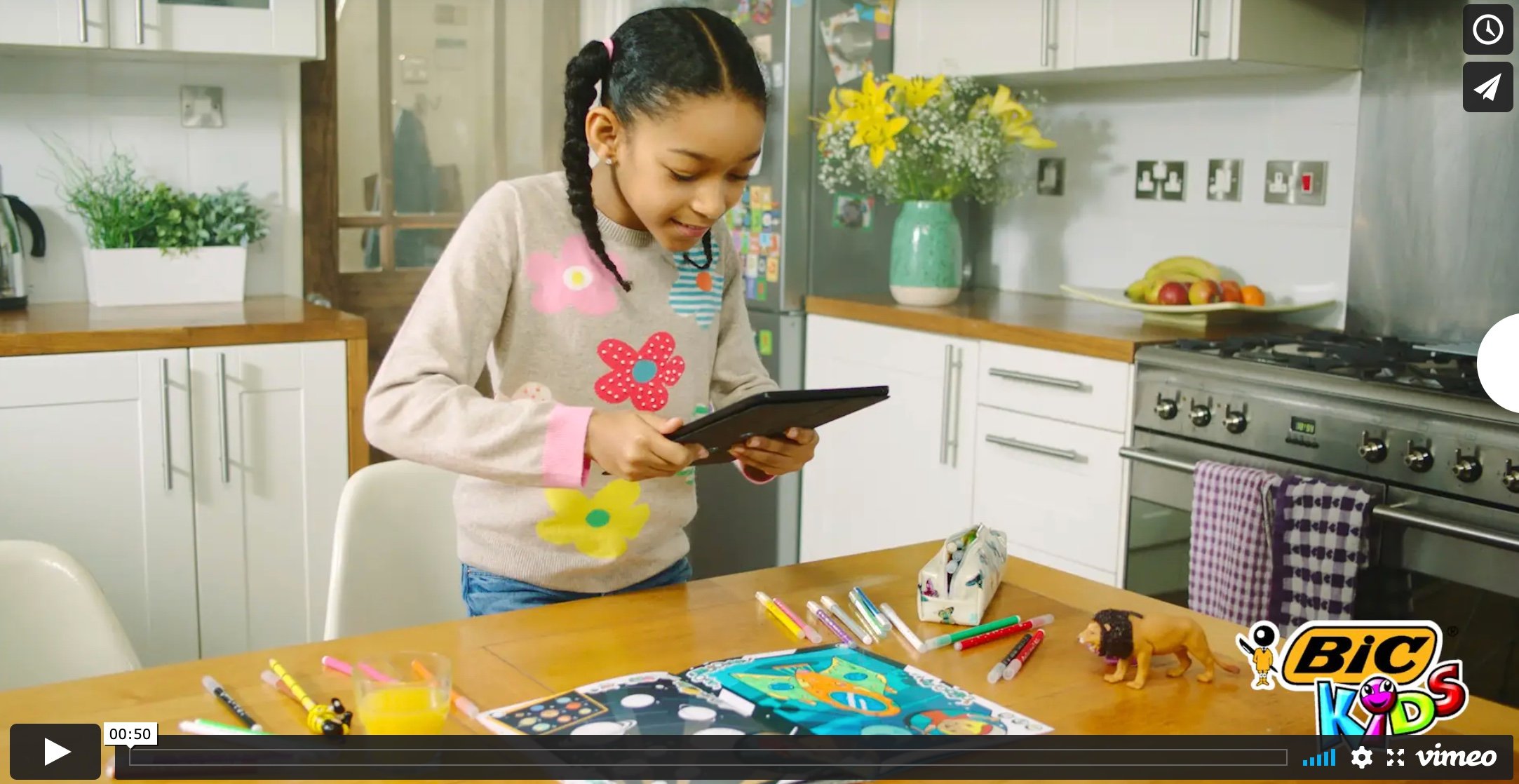 The benefits of AR for eCommerce are clear. When users have an opportunity to interact with the brand and even try the products out while still at home, they're empowered to purchase with confidence. We expect to see more brands taking advantage of this technology as consumers demand it.
Our experienced team of developers, designers, and technology specialists are ready to lend our wealth of expertise to your AR plans. If you're ready to keep your eCommerce brand on the leading edge of what's possible, get in touch for a consultation or schedule a demo today.