Six Ways to Nail Digital Selling with Visual Configuration
This post is part of our Threekit Webinar Series, a blog series where we recount the most pertinent takeaways from the Threekit insiders and guest experts who are thought leaders in the 3D and augmented reality space.
---
We've seen the global pandemic transform a large majority of businesses, but the acceleration of digital selling began years ago. That isn't to say the year's events have had no influence on digital's role in both the B2B and B2C landscapes. In reality, 2020 exposed the significance of digital selling in any business's growth.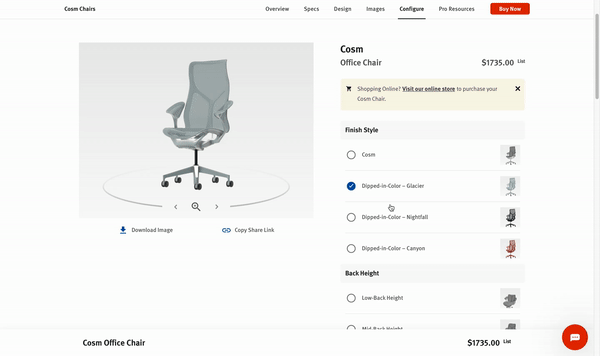 "Those who are kind of sitting on the fence a little bit are now kind of waking up and saying, 'wow the future is 100% digital,'" says Kylie Fuentes, VP of Product Management at Salesforce, a global leader in customer relationship management (CRM). "'It's no longer acceptable for me to think about selling the way I used to because now, how do I create those experiences in a world where my customers are remote? I don't know the next time I'm going to be able to be face-to-face to sell.'"
The uncertainty at a broader economic level has made many customers seek out new and impactful ways to shore up revenue and build in some predictability in cash flow. "As far as what that looks like for us and what we hear from our customers," Fuentes says, "is really this current landscape is accelerating some of these structural shifts we've been seeing for the last little while. And really doubling down on those is really coming through as probably the clearest pathway to getting back to growth."
View the Webinar here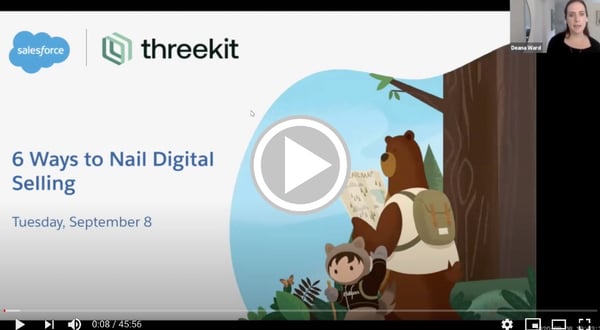 From frictionless sales to dynamic purchasing models and immersive experiences, we'll walk you through six different ways to nail digital selling—and, in turn, support your business's growth today and in the years ahead.
1. Bundle the right solution.
"The big thing here is moving away from selling a single product to selling a solution," Fuentes says. "Think about all of the other things that are adjacent to that product I sell that might provide pathways to ongoing relationships with your customers and provide that additional value add."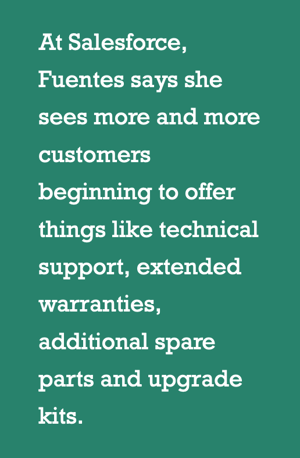 At Salesforce, Fuentes says she sees more and more customers beginning to offer things like technical support, extended warranties, additional spare parts and upgrade kits.
"All of these sorts of things allow you to move into business like subscriptions or usage-based," she explains, "which is a great way of introducing more predictability and ongoing revenue streams into your bottom line. Everyone knows a CFO loves that—especially in times of COVID."
2. Remove roadblocks to recurring revenue.
Introducing new revenue streams can be very challenging for customers, Fuentes says, oftentimes because there's a strong desire to launch new products and new SKUs with a lot of speed and agility. What's more, siloed systems create significant friction in the buying and selling process, and many businesses have legacy architectures, or different catalogs and price books for different sales channels.
Eliminate the virtual divide between you and your customer. Instead, create a scalable sales process with guided configuration, built-in pricing approvals, and one-click quote generation. Automate the quote-to-cash lifecycle in order to ease workflows, including contract amendments, prorations, invoicing, and payments. Build long-lasting customer relationships by closing complex deals quickly. Finally, unify sales and finance by facilitating downstream operations with complete, accurate transaction data.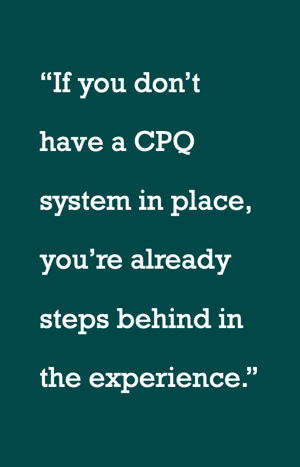 If this sounds at all overwhelming, a CPQ (configure, price, quote) software system is a powerful way to simplify, organize and speed up your sales process. As Threekit CEO Matt Gorniak puts it, "If you don't have a CPQ system in place, you're already steps behind in the experience."
3. Create an immersive, dynamic sales experience.
Transforming the process into a visual experience is an extremely powerful way to provide clearer details and allow for clearer communication upfront. What's more, it's something the customer now expects. Buyers, too, are looking for a more visually engaging experience, and there are several ways you can deliver, including product customization, product configuration, and 360 product views, for starters.
So you can differentiate your products using 3D and augmented reality, while also incorporating visual quoting to connect buyers and sales reps in a more collaborative process that can include third parties.
4. Meet customers on their terms.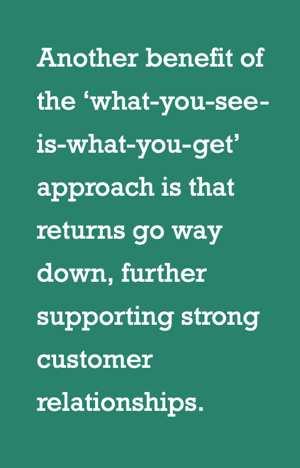 The customer wants to be their own guide, especially if they're already familiar with your products. "This is where digital selling is also super crucial," Gorniak explains. This is where the visual representation's ability shines in making a seamless self-service process possible, particularly when taking into account all the details that matter in decision-making processes. Another benefit of the 'what-you-see-is-what-you-get' approach is that returns go way down, further supporting strong customer relationships.
5. Cultivate a recurring customer relationship.
"What we're seeing is those wanting to provide more value to their customers, and I want to provide more solutions," says Fuentes. Taking steps like incorporating powerful product visuals, which can be used to enrich every touchpoint across the entire customer lifecycle, ultimately creates a seamless experience for both customers and internal teams.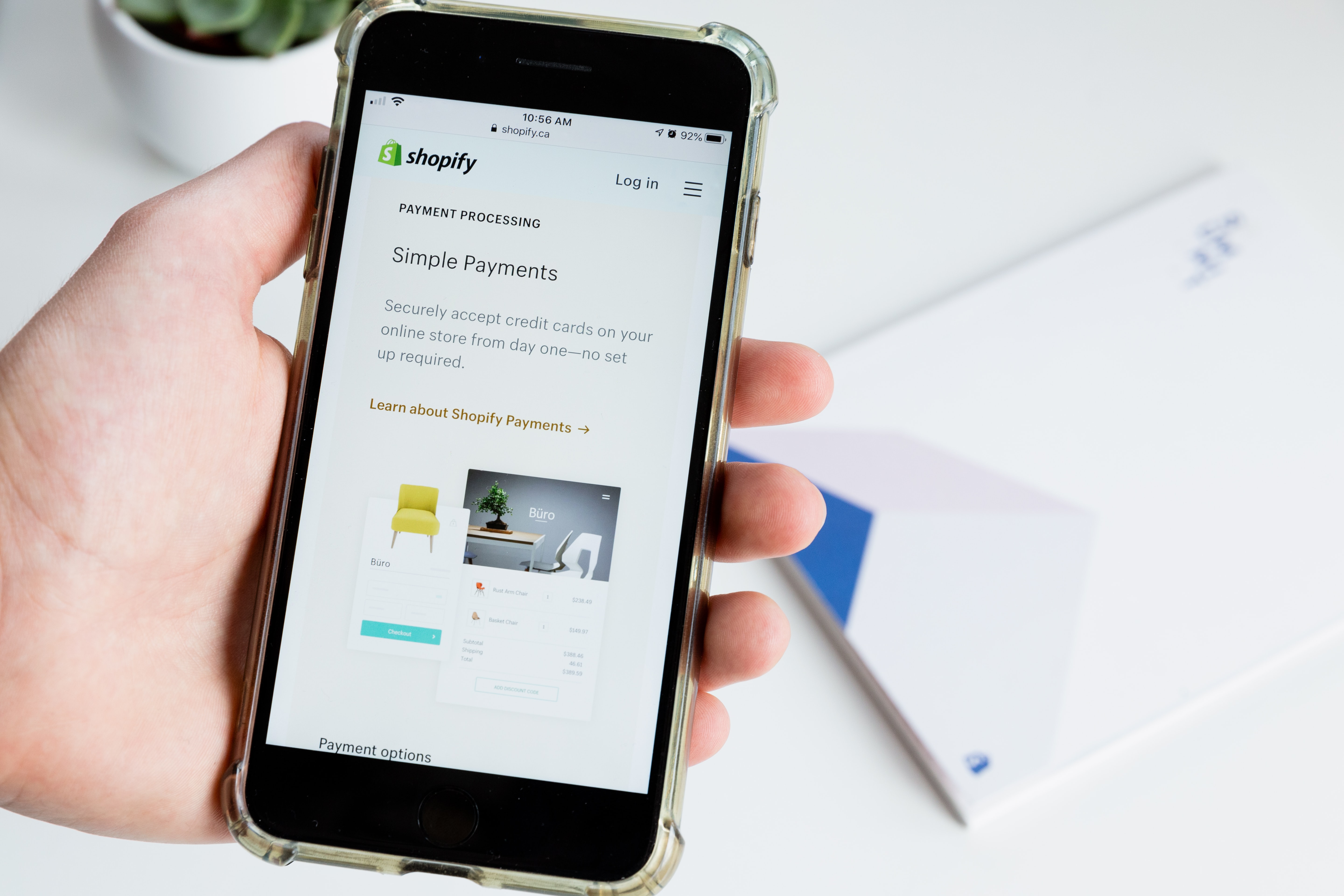 What's more, the opportunity for dynamic visual collaboration after the initial sale can eliminate mistakes while increasing customer satisfaction. The addition of engaging product visuals also simplifies the processes for identifying and ordering replacement parts. Finally, introducing the recurring revenue models like the ones mentioned earlier are also a strong way to create more lasting, ongoing customer relationships.
6. Show buyers what they're looking for.
Empower prospects to understand your product and configure it to meet their needs with dynamic visual product configurators. Augmented reality and virtual photography support a visually realistic experience that feels natural, ultimately driving stronger engagement and more sales.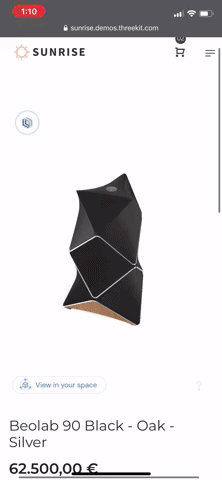 Again, this doesn't apply exclusively to the B2C world either.
"It blows my mind because every customer I've interacted with is also a consumer in their outside-of-work life," Fuentes says. "So their expectation of what shopping is like and what that buying experience is like—it's no different. And yet for some reason in the B2B space, we've not really crossed the chasm to say, 'how do we meet the customer's expectations or exceed them?' In B2B selling, the investments are higher, the decision-making process is usually more involved, and it's much more customized and personalized. So, there's no excuse for B2B selling to be less than consumer selling."
Whatever type of business you're in, there's no smarter time to secure longevity and drive growth through digital selling channels. Wondering which structural shifts are best suited to your current situation or future goals? Complete this form and we'll reach out to schedule a demo or consultation.