Show Your Clothes Shop's Product Customization Options on Social Media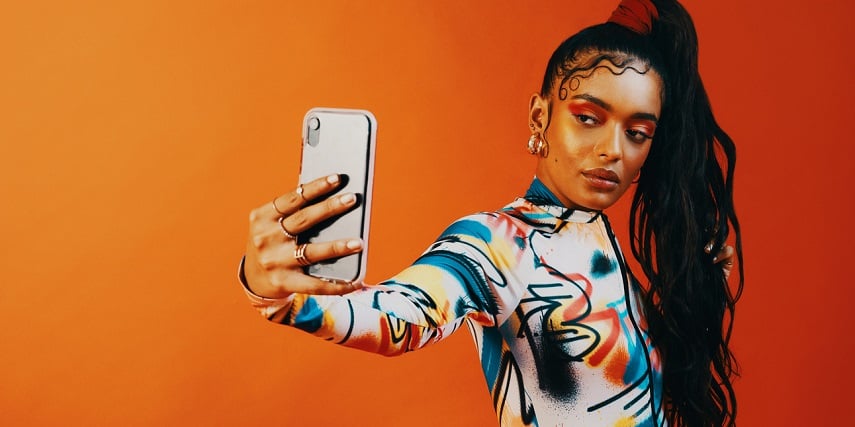 Thanks to the magic of social media, online retailers can showcase their clothing store's product customization functionality with a simple click of a button. Customizable products are displayed for millions of prospective online shoppers across the globe, increasing brand recognition and bringing the virtual world a little closer together.
Maintaining a human connection in an increasingly virtual reality world is one of the top challenges many ecommerce retailers face. Clothing retailers understand this struggle better than anyone.
After all, fabulous fashion was meant to be seen, tried on and showed off!
Experts agree that a business's online aesthetic is as important as delivering a stylish product: "Social media is essential for building brands because it allows companies to connect with audiences on a sincere level. Thanks to the rise of social media, companies can communicate in real-time with consumers and let their voices and ideas be heard."
It's a great time to improve your social media presence — 90% of marketers say 2020 upped digital engagement.
Threekit believes the best advice for online stores comes from the "techxperts" themselves. By using our cutting-edge product customization software, clothing retailers can share exclusive product designs via Twitter, Instagram, Facebook and more.
Learn more about leveraging the visual economy for your business' success with Threekit.
Product Customization Promotes Size Inclusivity in the Fashion Industry
Online shoppers don't fit into a cookie-cutter mold, so neither should their fashion options. Clothing retailers are striving to become more inclusive and set their stores apart from the likes of mass-produced clothing outlets like Amazon.
Today's customers expect their favorite online store to treat them as a priority. In fact, the majority of shoppers are willing to pay more for personalized products and prefer to support clothing retailers that offer size-inclusive options.
Size inclusivity reaches far more customers than simply offering non-standard sizes.
The best eCommerce platforms for clothing retailers offer sizes beyond size 24 and below 0. They also extend into petite and tall items, just to name a few ways to leverage the need to be more inclusive.
So how can one business cater to everyone and showcase its designs for the world to see? The answer is product customization!
Every customer should feel that they have an exclusive product suited to their unique style, body type and fashion vibe. When online stores are able to achieve that goal, they're far more likely to:
Increase customer loyalty

Garner more fabulous customer reviews

Watch fashionistas share their personalized products via social media
BlackMilk Clothing is an excellent example of the power of both size inclusivity and social media presence. This unique, quirky clothing brand built its entire empire on positive customer reviews and social media sharing.
Product customization means creating products shoppers believe in and are excited about. Retailers can sit back and let their happy customers do the advertising for them with improved social media sharing of unique fashion finds.
Visual Product Customization Boosts eCommerce Social Media
The most successful social media campaigns are driven by amazing visuals. As fashion industry experts understand, style is everything.
In fact, social media posts with great images and appealing aesthetics generate twice the engagement as plain text posts. Likewise, flat images and brand logos aren't the best use of a store's social media presence.
Replace boring visuals with dynamic product configuration in one unique add-on template. Online clothing stores can browse their own database of customized products from their shoppers' libraries, select the best designs and seamlessly generate automated 3D images of their clothing items.
Designers have the ability to place clothing in virtual backgrounds or on virtual models. They can also show off their collection in true color shades and textures.
Fashion brands know that creating gorgeous visuals is the foundation of their business. Product customization software with product configuration template options empowers clothing stores to rock the runway and the eCommerce arena with their one-of-a-kind styles.
Learn more about the benefits of product customization.
Sharing Is Caring With Personalized Products
Next to amazing visuals, people are at the heart of every great business and social media campaign!
Encourage sharing by simplifying the process for your happy shoppers.
Threekit's revolutionized product configuration template allows shoppers to post their creations to their favorite social media platform in real time. With the added excitement of product customization, users are far more likely to want to share their own designs.
Personalize your digital footprint and improve the customer experience while improving your brand awareness. A product customize is the latest tech tool of influencers and casual fashionistas around the world.
Everyone wants their social media page to stand out from the crowd. Retailers can relate in wanting to make sure their products steal the spotlight, so offering product customization is a win-win for retailers and shoppers.
Best of all, product customization software allows for cross-system integration on the back end.
Retailers can streamline email communications around special holiday and seasonal pricing or encourage their shoppers to share their designs. One of the most effective ways for clothing stores to generate social media traffic is to ask shoppers to post pictures and customer reviews of their favorite outfits to help other shoppers gain an idea of fit, style and size.
Product customization gives online stores the ability to promote a sense of community in their brand.
Create Your Brand Around Online Shoppers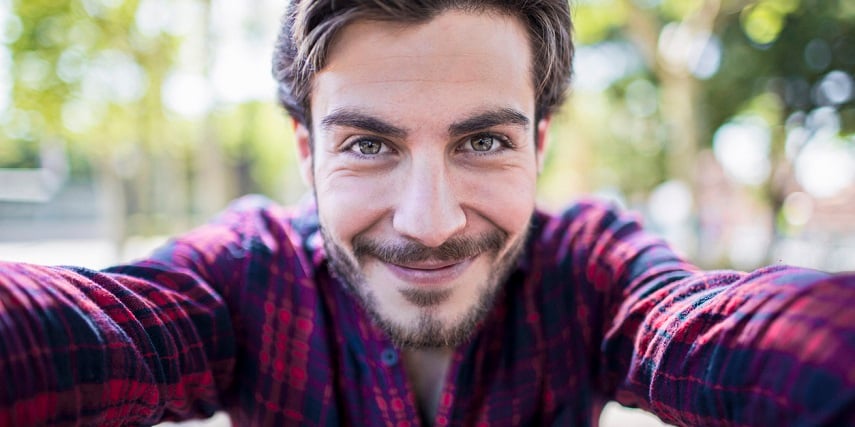 Social media branding for online retailers is all about what sets their store apart from the rest. While most clothing retailers adopt a products-first model, product customization software takes the opposite approach.
Stores begin with a baseline product catalog that is tailored around their shoppers. These exclusive product offerings aren't the same clothing and accessories shoppers have already seen on Etsy or Amazon.
They're one-of-a-kind items fitted to each individual. Product customization empowers businesses to show off the full range of color options, styles, sizes and fits across their social media ecommerce platform.
This sets your brand apart from the competition with the best custom products available.
If your shoppers can't find what they're looking for at clothing outlets, they know they'll be able to create their dream closet at your store. Product customization improves brand identity on social media, even in the most saturated industries.
Best of all, personalized products are instantly recognized as quality products. With virtual fitting displays ready to be shared across social media platforms, customers can shop with confidence and know your store is far from a "fast fashion" brand.
Products will arrive exactly as advertised, fit great and look amazing for your shoppers' next Instagram shoot.
Quality and product options are the perfect recipe for customer satisfaction in online clothing retail. The power of unique fashion finds can take your store's social media presence from the back of the closet to the front of the runway.
Explore product configuration options for your business with Threekit today.