Shoppers Might Not Know Couch Jargon — How a Couch Configurator Helps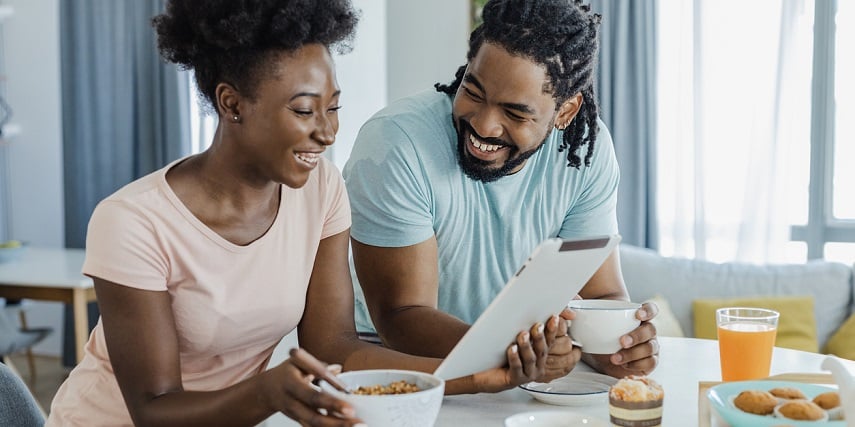 There are many different product configurator tools out there, but one that's specially designed for couches can make sure customers know what they're getting. When shopping for a new couch, customers who are unfamiliar with the process are likely equally unfamiliar with couch terminology.
For the uninitiated, it can sound like a foreign language, even if they can visually confirm what they want. To help customers better understand what they're looking for and the jargon associated with it, you can make couch selection easy with a couch configurator.
If you're wondering how a couch configurator can educate customers while also letting them select the perfect design, the following are some of the features that teach customers couch jargon.
Include Detailed Images for Each Type of Couch
One of the main advantages of a good couch configurator is the ability to visualize couches using in-depth 3D models. Using product configurators, customers can take a look at the unique shape and structure of each type of couch or other living room furniture.
They can then use a 360-degree product viewer to explore every angle to ensure it's the right model based on their stylistic preferences and size restrictions.
When designing a custom couch in a couch configurator, customers can start by selecting the specific type of couch they want.
For example, they can view a list of sectional sofas, chaises, loveseats, daybeds, modular sofas, corner sofas, sofa beds, recliners, and more. When clicking on each model, they can then see exactly how the sofa will look. This will familiarize shoppers with the different styles as they try to find the ideal model.
To learn more about the visualization capabilities of Threekit's couch configurator, click here.
Make Each Part of a Couch Configurable
In addition to the type of couch, a couch configurator could make each section of the couch configurable with various design options. This is a good opportunity for the configurator to teach customers about the names of each section.
By enabling customers to choose from various part options, they'll be able to create their very own sofa while learning about the terms and functionality of each individual part.
Through the configurator, customers can choose different options for:
Back cushions

Seat cushions

Backrests

Arms

Legs

And many other

sofa parts

that each feature different designs.
For instance, a customer may learn about the differences between an attached back and a camel back when choosing from various backrests. They can also learn about what makes a tight seat different from cushioned and single-cushion seats.
Visualize Material Selections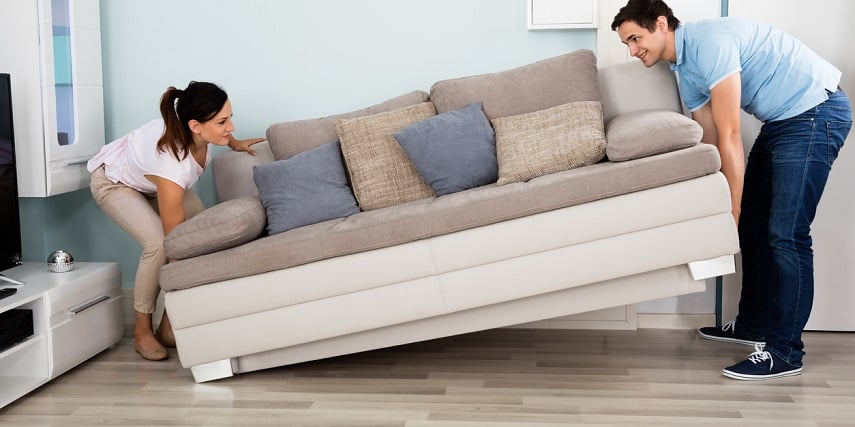 Showing each part of different types of couches can give people a good idea of the structure of a couch. It can also show how each type of couch looks and functions. However, they may also be unfamiliar with some of the upholstery that could make up a couch. This includes different types of:
Leather

Cotton

Linen

Wool

Hemp

Polyester

And many others
They may be familiar with some of those on their own. But they'll also likely want to see how it affects the overall appearance of a couch.
Using a couch configurator, customers can take a look at different virtual material swatches. Then they can pick different textures and color options for each piece.
They can then apply them to the visualization to get a better sense of how the couch would look with these materials.
For instance, when choosing a leather sofa, customers could select different grain leathers and learn the difference between their appearances. They can then determine which material meshes best with other furniture in their living space.
Help Customers Shop for Couches in the Future With a Comprehensive Couch Configurator
Ultimately, a user-friendly couch configurator allows for complete personalization. Also, it can help customers learn about the lingo and find what they're looking for in the ideal model. Some configurators can even show additional product details for each material, couch type, and couch section. This provides additional context as customers interact with each element.
With the help of a couch configurator that teaches customers the various terms, they can then feel more confident when purchasing a sofa in person when visiting a store like IKEA.
They'll learn which style and look is their favorite, which can give them a clear blueprint for future purchases. This includes additional purchases at your store that you can recommend based on their order history.
Customers won't be reluctant to talk to a salesperson or walk into a physical furniture store if they understand what they're looking for and what it's called. In turn, this can make things even easier for your sales teams. Customers can better relay their tastes and avoid confusion.
Find the Right Couch Configurator to Offer Customers Control
You want to effectively teach and help customers find the perfect couch model. So it's important to integrate the right couch configurator solution on your website. If you want to give your customers access to an innovative tool that keeps them engaged and drives sales, consider Threekit's tool.
Using Threekit, you can digitize your entire inventory of couches and other furniture. We start by converting all of your products into 3D images using our Virtual Photographer™ software.
This uses sample materials and single models to create interactive 3D models of each product and part. You can also eliminate the need for a photoshoot using this solution.
With your 3D models captured and developed, we can plug them into a 3D configurator tool. The interface goes right on your existing eCommerce platform. Customers can use this tool to view products in 360-degree views and choose different components and sofa types. In the process, they can learn about the language used to describe these components.
Customers can then visualize products in actual physical space through the use of augmented reality (AR) integration. With an AR solution on your product pages, customers can use their mobile devices to overlay couch designs with to-scale models in their homes or other spaces.
With the help of our couch configurator tool, you can inspire more customer confidence. You can also make it easier for customers to shop for furniture in the future. Reach out to us today if you would like to learn more about Threekit's solution and how it can enhance your eCommerce experience.