Announcing Threekit and Shopify: 3D and AR for everyone
Today we're announcing Threekit 3D and AR is live on the Shopify App Store. Shopify merchants can now simply customize your products in 3D and AR and drive up to 250% increase in conversion.
We're big fans of Shopify. Dozens of our customers use the platform and some of them have even used Shopify Plus to scale massively.
Our announcement comes right on the heels of Shopify announcing their own internal research:
According to Shopify, merchants using 3D and AR have increased conversion rates by up to 250%
Today's buyers want to explore your product. But when it comes time to visually customize features, colors, shapes, and sizes, brands run into complex and ugly problems.
Threekit lets Shopify customers do visual customization simply and beautifully. And in our current world where in-store isn't always an option Threekit gives you the tools you need to create an amazing visual customer experience.
Companies from around the world are using Threekit 3D and AR to capture drive sales as eCommerce is growing 68% YoY.
With Threekit and Shopify, you can:
Do customization in real time: Let shoppers visually customize, personalize, and configure their product in real-time to buy faster.
Show your customized product in Augmented reality (AR): Place the product in the customer's environment. Threekit let's Shopify customers show millions of potential product configurations in AR, right on their browser
Ditch photoshoots for Virtual Photographer™️ - Create photorealistic images at a fraction of the time and cost of traditional photography.
Reduce product returns - Customers will get exactly what they envisioned when ordering
Integrate simply: Be up and running with a beautiful customized product experience in no time..
We built Threekit to allow brands to create beautiful product customization in 3D, AR and high-def images and our Shopify integration is the next version of this. We can't wait to see what you build.
New to 3D and AR and want to give Threekit + Shopify a shot? Scan the QR code with your phone!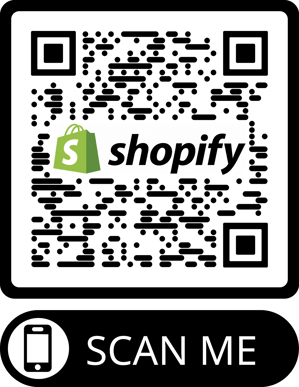 To learn more about Threekit and Shopify, checkout out Threekit for Shopify.