Reach Shoppers With Abandoned Carts With a Shopify Product Customizer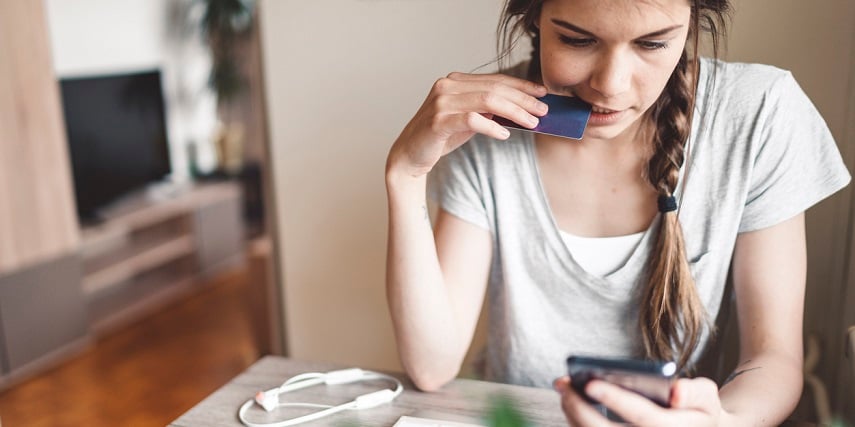 Is your eCommerce business starting to feel like an abandoned cart graveyard? Do you have a great array of product options but struggle to keep customers from clicking away and leaving their shopping cart lonely in the process? A Shopify product customizer is the secret to success for locking in purchases.
The Challenges of Holding a Shopper's Attention
One of the primary challenges of running a successful online store is managing the window of indecision.
In a traditional storefront, customers are engaged with a tangible product. They're able to hold, feel, test, and customize their order to their exact specifications.
They can discuss pricing with vendors in real time and feel confident in the functionality of their purchase. The window of indecision is shortened as the vendor has the advantage of holding the customer's attention longer and securing an immediate purchase.
eCommerce vendors have a greater challenge in holding customer attention and securing the sale. In fact, studies indicate that only 2.17% of online store visits convert into sales.
That's a fairly low ROI compared to brick and mortar storefronts where window shopping quickly leads to a purchase. eCommerce studies further found that consumers in the fashion industry viewed a product page at least 32 times before making the purchase.
That's a lot of T-shirts put back on the rack!
At any point during the buying process, eCommerce customers have the opportunity to click off the page, become distracted, or rethink their decision. This results in lots of lonely, forgotten carts and incomplete sales.
Recapture consumer engagement by leveraging a Shopify product customizer for your Shopify store. Buyers want more customizable products. That's a fact of the digital world.
Bringing a tangible product experience to online shopping allows for product customization and resolves frustration points in the customization process while recapturing customer attention. Online vendors can do a lot to ensure a smooth buying experience from backend tools.
Let's look deeper at clicking that checkbox and finalizing eCommerce orders.
What Causes Abandoned Carts for eCommerce Shoppers?
Online shopping carts encounter different hang-ups than a broken wheel or a crowded aisle. While convenience is a significant benefit of an online store that frees customers of tangible challenges, other factors may stall the buying process and leave carts lonely.
So what exactly causes forgotten carts to occur? If a customer wants an item enough to place it in their digital cart, they'll purchase it, right?
Not quite.
The journey from browsing to checkout is an extensive process. Some of the frustrations shoppers face include:
Lack of customizable options
Second-guessing a purchase due to a lack of pricing transparency
An inability to view a product in real-time.
The longer a purchase sits in an unattended cart, the less likely a customer will complete the transaction.
This is when a Shopify product customizer can help. The Shopify app is a powerhouse for eCommerce vendors, featuring optimized functionality and product options.
How Can a Product Customizer Help?
When you provide detailed 3D imagery of a product, you give customers the freedom to customize, explore, and feel confident that the product is right for them. Think beyond clipart and envision an immersive buying experience.
Shopify found that 360-degree product images increased the browsing-to-purchase conversion rate by 250 percent. Utilizing a great app for a Shopify product customizer allows eCommerce vendors to upload a 3D model or video directly to their product page as easily as an image — without the need for custom code or a third-party app. Product design has never been more user-friendly.
A great example of how a Shopify product customizer streamlines the buyer experience can be found in the fashion industry. A customer may hesitate to purchase T-shirts without being able to try them on.
With the help of a Shopify product customizer, customers can create a virtual fitting room. Models of different body types, heights, and complexions — or even their own image — can provide a reference for the product image to be placed on. This replicates the buyer experience of shopping in a brick-and-mortar store and decreases checkout hesitation.
Product Customization for the Digital Age: How a Product Configurator Is the New Support Team
Many customers also find it challenging to find exactly what they need at a Shopify store. Product templates often feel like reviewing the inventory at an outlet warehouse rather than selecting from an array of product options suited to each individual customer.
This is where a product customizer app can help. It's time to customize your Shopify!
A Shopify product customizer provides enhanced product customization and product options for a more robust design tool. Conveniently built into the Shopify app store, a product configurator empowers customers to tailor every aspect of an item to their unique specifications.
More custom product options mean more custom orders. When buyers have had a hand in creating their specialty product, they are far less likely to leave their shopping cart abandoned at checkout.
On-Point Pricing With a Product Builder in Mind
Last but not least, pricing transparency is a point of concern for many eCommerce customers.
One of the most common customer complaints is hidden costs when shopping online. For example, electronics are commonly pictured in traditional, flat jpg, or png images that may have accessories featured in the photo. Accessories, cords, and other items featured on the product page are not always included at checkout.
With a Shopify product customizer, buyers can rotate a full 360-degree view of the product from all angles. They'll see exactly what the purchase includes. A handy dropdown can help buyers select any additional items or services to include in the package.
Enhanced customization options are a great tool for upselling, as well as ensuring consumer satisfaction, but pricing needs to be clear. Customizing is a key advantage that digital storefronts have over brick and mortar stores. Leverage that power as customers build their own product packages with unique swatches, text inputs, and more.
The more empowered buyers feel in the purchasing process, the fewer lonely carts online stores will have to worry about.
Click here to learn more about our Shopify product customizer.
Enhance Retargeting Emails With Custom Product Images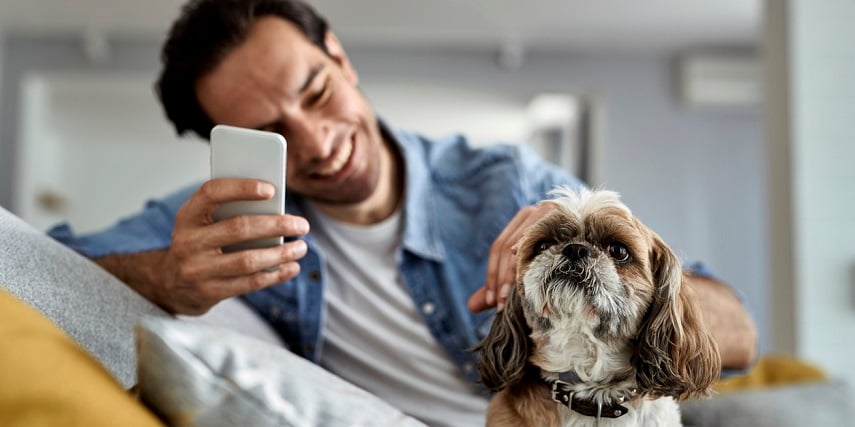 Sometimes even the best buyers forget about their shopping cart and may need a reminder of the amazing products waiting for them. This is where retargeting campaigns come in handy.
Abandoned cart emails help eCommerce stores recover more sales — 3-14% of potential lost sales, to be precise! That's a significant factor, with an average revenue per recipient of $5.81.
A Shopify product customizer can enhance the visual appeal of retargeting emails. Including a link to a custom product designer will remind your customers of the unlimited products at their fingertips. When it comes to customized product options, the customer is in full control. This re-engages the buyer and brings your store back to the top of their inbox (and mind).
Embedding a 3D product image directly into the body of the email is also an effective marketing tactic that conveys visual appeal more succinctly than text. Social media has demonstrated that images and videos have more power than words, with Instagram and TikTok capturing and recapturing user attention through short media segments alone.
Customers may not read the contents of an email when they get one. But they will look at the product page and instantly recall the item they were considering. The level of investment is far stronger when a customer views an item as their own product rather than simply another impulse buy.
Product design may be replacing business cards as a means of branding in the digital age. Ready to streamline your eCommerce store and reclaim lost revenue? Contact our visual media experts to learn more.