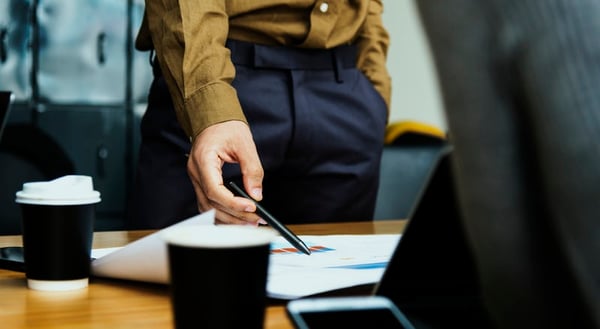 Congratulations! You've decided that you want to transform the customer buying journey and draw your audience in with interactive experiences. You know that putting your customers in the driver's seat will lead to increased brand loyalty, improved conversion rates, and accelerated revenue growth.
But there's something nagging at the back of your brain.
Am I ready for the project?
Don't worry; you're not alone. Whether you're a startup company with 10 products or a Fortune 500 retailer with millions of SKUs, every business needs to assess whether their organization is prepared for the project. To gauge your organization's readiness, there are 4 key considerations that you need to be able to answer.
1. Is the juice worth the squeeze?
Being able to assess the expected return on investment (ROI) is vital. What is your goal in pursuing the project and how will it impact top-line growth and bottom-line savings?
Each organization needs to be able to answer these questions, and the good news is that there are consistent themes:
| | |
| --- | --- |
| Top-Line: Revenue Growth | Bottom-Line: Cost-Savings |
| Increase Conversion Rates | Reduce Digital Photography Spend |
| Increase Price Premium | Mitigate Order Errors |
| Increase Brand Loyalty & Repeat Purchases | Reduce Returns |
| Increase Brand Awareness | Reduce Time-to-Market |
What are the key metrics to analyze the impact to Top-Line Revenue Growth?
How many views does your website receive annually?

What is your current web conversion rate?

What is your average sales price?

What is your average customer lifetime value?

What percentage of your business comes from word of mouth referrals?
What are the key metrics to analyze the impact to bottom-line cost savings?
How much are you currently spending on digital photography?

Manufacturing physical goods

Photography services

Product staging services

How many order errors occur each year and what is your company policy to solve for these issues?

Do you refund?

Do you pay for return shipping?

For products sold online, what percentage of those products are returned?

From product design to product launch, how long does it take to monetize new product releases?
Obviously, it makes no sense to pursue a project when there's no benefit. Without quantifying the impact on your organization, you can't budget effectively.
2. Are my products ready for visualization?
There are several important elements to assess in product readiness:
Does my company have existing 3D or CAD files of my products? Are they web-ready? If not, have you budgeted to create those assets?

Does my company have a catalog of the materials used in my manufacturing process (ie. fabric swatches, colors, textures)?

Have we documented the rules that govern how products are sold (ie. the red lighting finish is only available on sports cars, not sedans.)?



Check out our our guide on what makes for high-performance visual assets to

learn more.
3. When do I need this in place and why is that timeline important?
In life, timing is everything. The same holds true whenever you deploy new technology. If you've been able to answer "why" you're interested in deploying product visualization, you should also know when your organization needs it to be up, live, and running.
When you think about your business, keep in mind the following:
What is your company's fiscal year? Can you deploy new technology at the end of the quarter?

When will deploying new technology make the biggest impact?

Does your company have certain budgeting timelines that could prevent you from moving forward with your project? When do you need to submit the budget request?

When will your team members have the bandwidth to support the rollout?
4. How will I manage these assets moving forward?
This is every organization's Achilles' heel. What happens as your product catalog changes over time? What will you do when you launch new products, create new collections, or incorporate new materials and designs?
It's tough to plan for the future when the short-term objective is staring you in the face. But digital asset management is vitally important because any solution needs to be able to scale with the evolving needs of your customers and business.
Article Categories: Insider