Product Visualization Services Will Help eComm Retailers This Holiday
It's that time of year again—but let's face it, this is a holiday season like no other! We're still in the middle of a global pandemic, and many Black Friday shoppers should think twice about diving into those crowds as they've done in years past.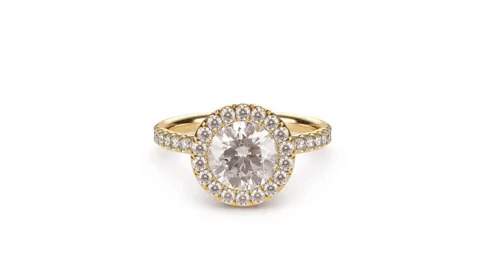 What does this mean for online retailers? As you might imagine, eCommerce is expected to boom this holiday season, and online stores had better be ready. From advertising, to tech infrastructure, to product listings, you'll need to be on your A-Game. And one way to outdo your competitors when it comes to capturing market share is to tap into the power that visualization services offer.
What is a product visualization service?
Visualization services use visual product configurators to help customers understand exactly what they're getting before they purchase a customizable product. For example, if they're buying a piece of jewelry with an array of options (gold, silver, rubies, emeralds, diamonds, etc.), they can use a product configurator to select each option and display a detailed, high-quality rendering of what the product would look like.
For online retailers, visualization software offers a range of benefits. Here are 6 ways a visualization service can help your business succeed amidst the 2020 holiday madness.
1. Offer Gift-shoppers Greater Confidence
What's worse than buying a gift that your loved one doesn't like? Buying them a gift that you thought they'd like, but even you end up hating it because it's nothing like what you imagined. The first scenario is a risk we all take when we do our holiday shopping, but the second scenario is something customers will go to great lengths to avoid. That's essentially an "unforced error" in the game of gift-giving, and the fear of making that gaffe leads to missed sales.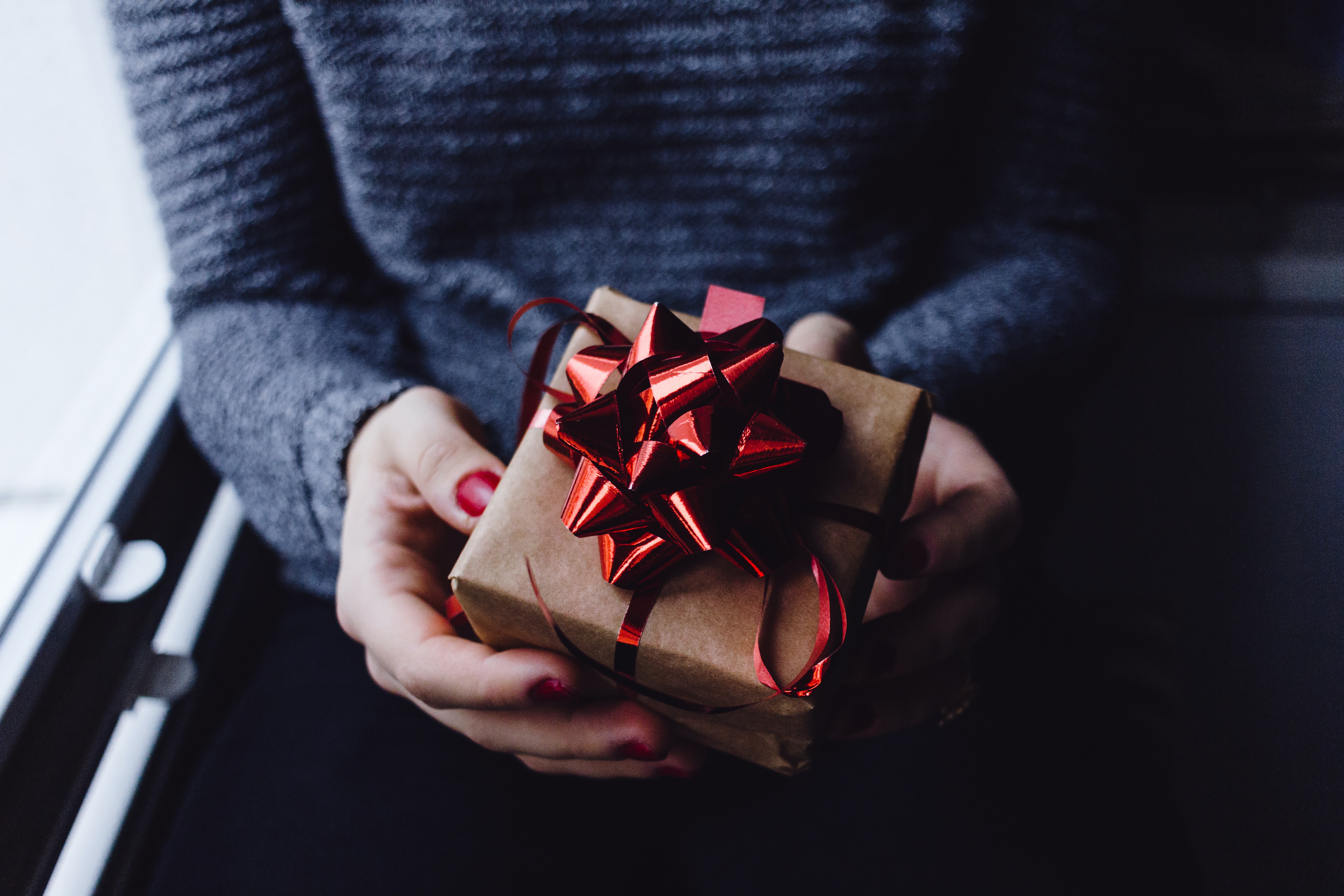 The good news? Visualization services not only produce greater customer engagement (humans respond 60,000 times faster to visual stimuli than we do to words), but they also lead to 50% fewer returns because they give shoppers a much better idea of what they're ordering.
Boosting customer confidence is key to eCommerce success, and it's probably even more important during the holiday season. Add in the extra variable of Covid-19, and product visualization becomes invaluable.
2. Showcase and Bundle Your Holiday Products
Certain products make for perfect holiday gifts. As a retailer, you already know what those products are since you see the sales spike every year, and a visualization service can help you put those items front and center.
What's more? With the help of a visualization service, you can bundle products that go well together. For example, if you're a furniture seller, you might find that a lot of your customers purchase sofas and coffee tables at the same time. In that case, you can increase your average order value by allowing shoppers to view 3D visuals of different sofas and coffee tables side-by-side.
3. Give Shoppers Confidence with Augmented Reality
Speaking of furniture sales, Augmented Reality (AR) is a tool that activates the camera on a shopper's mobile device to show them what a product looks like in their home. They simply position their phone to capture the room's background, and the visualization service projects the product (e.g., couch, coffee table, desk) onto the background.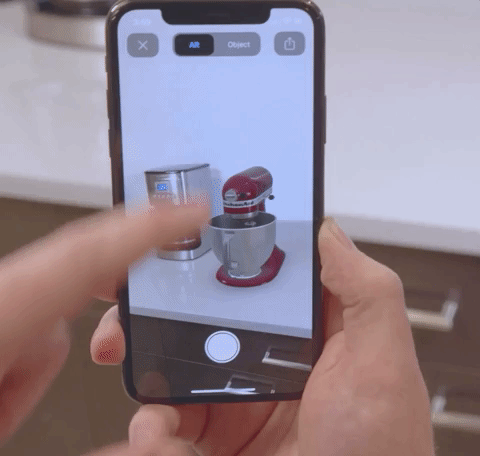 Furniture sales have skyrocketed during Covid-19, and furniture sales during the holidays has been on the rise for the past few years—so retailers have every reason to believe that this year will be a solid one. That said, when someone is making a major purchase as a gift, they'll want to be sure they're making the right decision.
The good news? Augmented reality shows real results, and there's plenty of data to back it up.
---
Want to learn more about Augmented Reality? Check out our blog post about 20 augmented reality statics you should know.
---
4. Offer Safe Shopping During Covid-19
Picture a mall full of holiday shoppers, rubbing shoulders and breathing the same air. This epidemiological nightmare is enough to give Dr. Anthony Fauci a heart attack, and many shoppers want to avoid it at all costs.
Of course, some will brave that mess if you can't offer them a reliable alternative, and that's what a solid product visualization service will do. Simply put, it helps eliminate doubt that shoppers are getting what they want, and if you can do that, they'll have no reason to leave the comfort and safety of their homes.
5. Take Your Advertising to the Next Level
Displaying ads that use 3D technology can spark 3 times the engagement of regular, boring two-dimensional ads. And while we maintain that product visualization is about much more than pretty pictures, those visuals do help drive sales—especially in November and December when shoppers are primed to discover and purchase new products.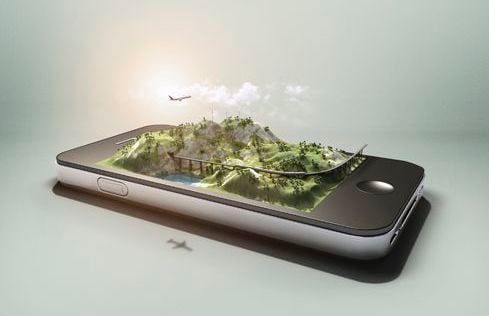 In order to help our clients create stunning advertisements that convert, Threekit has partnered with Google, empowering our users to add powerful 3D product visuals to their ads. In other words, customers can zoom in on a given product, rotate it, and expand the visual within the actual ad. This leads to greater engagement and higher converting ads.
6. Boost Conversions
At the end of the day, all your marketing and sales enablement efforts come down to one question—do they convert?
Solid visuals drive conversions in a variety of ways, and the following facts and figures back up that claim (click here to learn more).
83% of shoppers consider the product image the most important factor in their buying decision (more important than star ratings, product descriptions, and even reviews).
U.S. shoppers expect to see 8 different visuals before purchasing a product (back in 2016, that number was 6—so expectations are growing).
Threekit's product visualization services increase conversions by 40%.
Threekit has been shown to increase the average value of online order by 20%.
See What a Product Visualization Service Can Do for You
Enticing visuals are key to any online retail strategy, and 3D product configuration is a game changer for highly customizable items where it's impractical or impossible to take photos of every variation.
Curious to see what Threekit can do for your online business? Schedule a demo today.