Maximize Business Benefits With a Dynamic Product Configuration Tool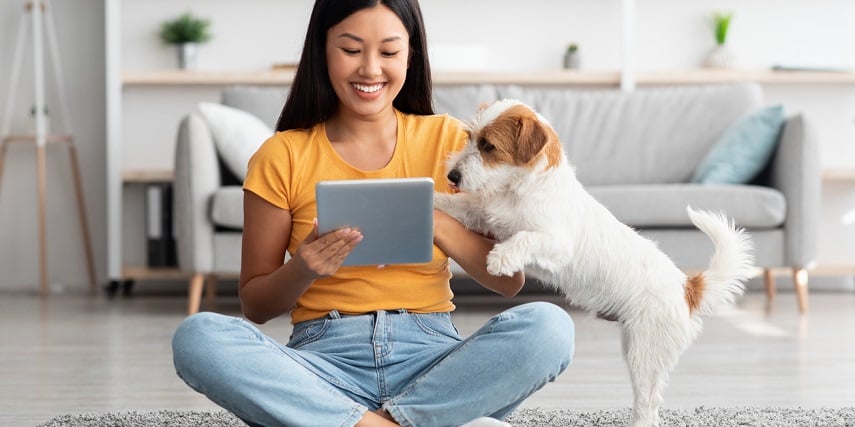 So much inefficiency in a business comes from having several ultra-specific tools that do one thing exceptionally well or one tool that's decent enough at a handful of things. But a dynamic product configuration tool manages all the tasks of product visualization, customization and pricing updates — it manages even more behind the scenes for your internal operations.
Let's explore what a dynamic product configuration tool is and how it provides unrivaled benefits to every department. Also, we'll see how it can unify your teams with shared data and easy communication to achieve common goals and give customers exactly what they want.
What is a dynamic product configuration tool?
A dynamic product configuration tool is a business software solution that allows users to assemble their ideal product. They can customize the arrangement, features, add-ons and details to make their own product tailored to their unique needs.
The great thing about our dynamic product configuration tool is that it does so much more than that. Threekit's dynamic product configuration platform provides a range of features with benefits for your customers and your teams across all departments.
Let's look at some examples.
Customer benefits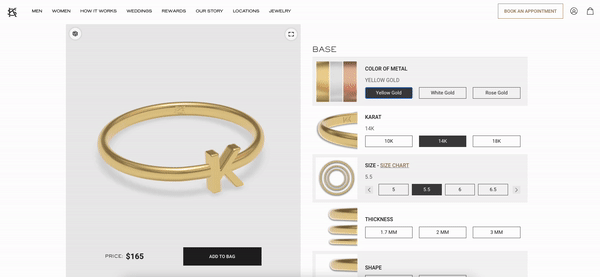 Shoppers love when businesses have a dynamic product configuration tool because it meets a lot of their needs all at once. Consumers consistently ask for more customization options, more product visuals and a more streamlined, independent online shopping experience.
Threekit's 3D product configurator software meets all these needs and more. Our solution offers several different features, including:
Easy-to-use customizable product templates to streamline customization

User-friendly customization options like dropdown menus and checkboxes

Conditional logic that provides a seamless guided selling experience to walk shoppers through their configuration

Real-time product visualization to display an accurate depiction of the finished product that updates with every change

An intuitive

CPQ (Configure Price Quote)

process with dynamic pricing to present the updated product cost based on real-time changes to the customization options
This approach makes the shopping experience as streamlined as possible.
It guides users through configuration options and displays dynamic visuals to represent their choices. Even better, it updates the price with every click to avoid surprises at checkout.
Marketing benefits
Marketers get a lot of use from our 3D product visualization platform. The ability to create 3D, 360° product visuals allows marketers to create amazing, vivid product visuals for use in product videos, tutorials, social media posts and 3D ads.
The engaging product visuals make brand content more likely to get engagement and social media shares. Users can create custom product designs that are extremely sharable to social media, acting as free word-of-mouth advertising.
Interactive product visuals can provide more information about products, better explain features and lead to more conversions.
Threekit's best-in-class product visuals make for the ideal marketing tool. It's never been easier to create more compelling brand images.
Sales benefits
Most B2C and B2B customers prefer an independent shopping experience without contacting a brand's sales or customer service team. So Threekit's product customizer gives users the solo guided selling experience they want.
That means it's easier for shoppers to find what they're looking for, understand the benefits of each product and feature and find the right option for their needs, all without needing their hand held by a sales rep. This frees up your sales team to deal only with the customers who actually want their help and also gives them more time to focus on other tasks.
Other sales benefits include:
Less money and less of your sales team's time spent on getting customers to buy. It also leads to more sales and more revenue. That's the ultimate win/win for your sales team.
Productivity benefits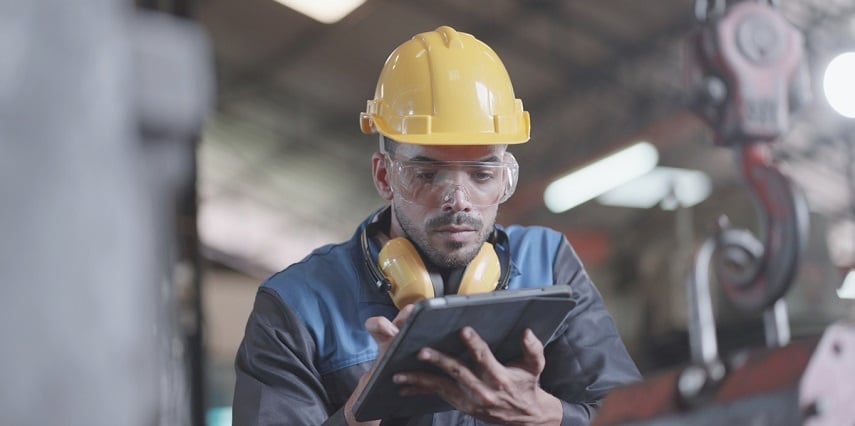 Threekit's all-in-one platform has integrations for all the most popular eCommerce platforms and business solutions. Easily connect your WooCommerce, BigCommerce, Magento or Shopify store, along with business software like your Enterprise Resource Planning software (ERP) or Product Information Management (PIM) system.
This allows you to see everything from one place. You can consolidate information in a single location and also eliminate data silos by giving your entire team access to a shared source of truth for all your data.
This cuts down on back-and-forth communication between teams and time waiting for responses to common questions.
There are many other features designed to save you time and make your business more productive, as well. These include:
3D asset management

: Store your backgrounds, 3D models, materials, styles, textures, parts and products where everyone can easily access them

Threekit's materials library

: Access dozens of commonly used materials to display products accurately. Also, it helps manufacturers or distributors understand what the finished product should look like.

Streamlined workflows and automated tasks: Speed up production with the fluid CPQ system and automatically generated

manufacturing outputs

like the bill-of-materials (BOM), assembly instructions and CAD files.
Simplify every stage of the sales, quoting and manufacturing process to make every business action a breeze.
Click here to learn more about Threekit's Product Customizer or find out about our integrations.
Financial benefits
The financial benefits that the dynamic product configuration tool produces are unparalleled. It saves businesses money by:
Our powerful product visualizations and customization capabilities make shoppers more emotionally connected to their products and more emotionally engaged with your brand. This all makes for happier customers with higher retention rates and brand loyalty.
Happy and loyal repeat customers are the holy grail of long-term business success! Did you know:
Brands can increase profits by between 25% and 125% by increasing customer retention by only 5%.

Customers who are

emotionally connected

can have 306% higher lifetime values.

You spend a fifth of the cost to keep repeat customers compared to gaining new ones.

Conversion rates for returning customers can be as much as 5x higher than new customers.

Businesses make 300% more from return shoppers.

20% of existing customers provide as much as 80% of profits.

Customers who come back consistently also refer 50% more people.
It definitely pays to keep customers happy and coming back for more.
One tool for all your business needs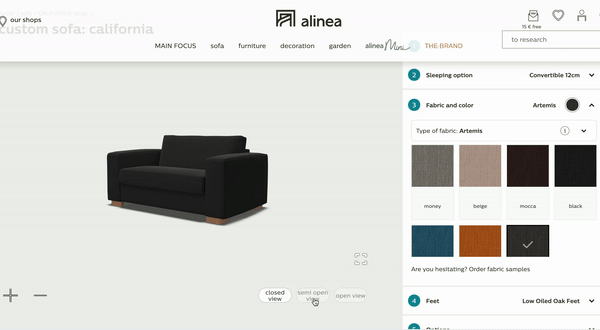 Why use a handful of different tools to achieve fewer benefits? Threekit's dynamic product configuration tool provides the best results and the most benefits across all departments.
If you have questions about how our platform can help your business or you're ready to get started, then get in touch today. Our team will be more than happy to help with whatever you need.