Make Furniture Shopping Exciting With a Magento Product Configurator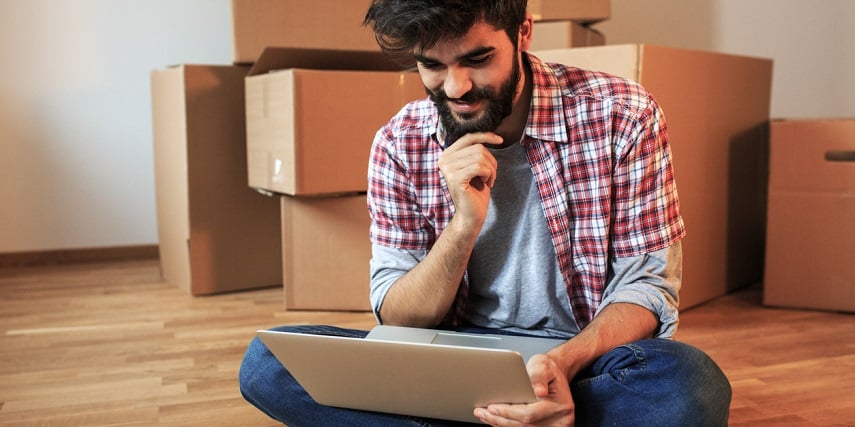 Want to get the most from your furniture product pages to appeal to increasingly jaded shoppers? You can use a Magento product configurator in a number of ways to optimize your pages and effectively showcase custom furniture products.
Furniture customization should be engaging and provide a unique experience that elevates eCommerce platforms. Whether you're using Magento 1 or Magento 2 for your online store, you can give your customers the ideal online shopping experience with the right Magento product configurator.
Try out these ideas to give your product pages a clear direction.
Put the Configurator Front and Center
To maximize engagement and encourage more people to begin customizing their own products, make sure the Magento product configurator is prominently featured on the product page.
Generally, your product configuration tool should be the first item that people see when loading product pages.
A cutting-edge Magento configurator would also allow for fully interactive 3D product visualizations. So to attract even more attention, you can include a brief animation of the product that appears in the configurator.
This catches the user's eye and hints at the ability to interact with it.
Doing so would entice users to explore the loaded image and customize the furniture piece with different product options.
Make the AR Functionality Easy to Locate and Use
One of the best capabilities of today's Magento product configurators is the implementation of an augmented reality API. This takes the user experience to a whole new level.
Using AR, customers can see how a configurable product would appear in the real world. The image even shows their custom options.
This is critical for furniture shoppers. People will want to know if the furniture has true compatibility based on surrounding furniture and the size of the piece.
AR can make things much easier for customers who might otherwise be uncertain whether their furniture selection is right for them, particularly when it comes to gauging whether it's the right fit.
AR works by enabling customers to use their iOS or other mobile platforms and an application to show a 3D model of a product in physical space.
Users would be able to fix a custom sofa in a designated area, for instance. Then they can walk around the image while viewing it from every angle.
The accuracy of the image regarding color, texture and size would help confirm whether the design is ideal. If it isn't, the customer can simply return to the Magento product configurator and continue tweaking the design until it's exactly what they want.
If properly implemented, AR has the potential to dramatically increase sales. Also, 40% of customers are eager to pay more for a product if they can first experience it via AR.
Making AR easier than ever
The key to successfully integrating AR is to ensure that customers can easily access and use this feature. The last thing you want is to invest time and money on integration, only for customers to not use it because it's confusing to figure out.
The right configurator will make sure that customers know about this capability with a clearly labeled button. At the same time, text could explain what this feature does.
From there, mobile users can instantly convert their products into an AR simulation without requiring them to download a separate app and otherwise add another step in the buying process.
To learn more about how Threekit's Magento product configurator can help you take full advantage of AR technology, click here!
Stand Apart From Competitors Offering Similar Products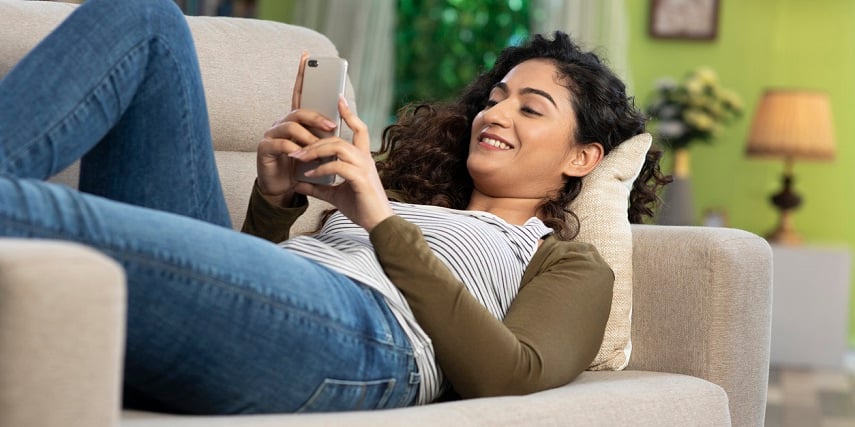 A high-quality Magento product configurator will generally help set you apart from the many other online furniture stores out there.
High-fidelity 3D visualizations
Consider the effectiveness of photorealistic 3D imaging capabilities alone, which goes way beyond conventional static PNG or JPG product images.
Product images are arguably the most important element of any Magento store. People generally want to see a minimum of five to eight images per product; this helps them make a buying decision.
People also enjoy 3D product images more than their 2D counterparts. So you have the ability to increase engagement by as much as 66% through a 3D configurator.
Using a fully capable product customization tool for your online furniture store, you'll be able to provide customers with a custom product builder that brings your virtual furniture products to life with top-quality interactive 3D visuals.
Unparalleled interactivity
Unlike competitors that rely on traditional 2D product images and basic product customizers, you'll liven up bored shoppers with a tool that uses in-depth 3D images. A configurator also offers a level of interactivity that makes your products feel tangible.
With a fully interactive Magento product configurator, customers can rotate and zoom in on product images to view them. Customers can also learn about furniture pieces in an educational "build your own product" environment.
For instance, as customers select different design options, they can learn what specific furniture pieces and designs are called through convenient text labels and pop-ups.
In addition, you can keep pricing for furniture consistently transparent with a configure price quote feature, which would update pricing on the front end as users choose different options.
These elements help increase user engagement and instill more confidence in buyers. You'll carry more people through the checkout process; you'll also drive attention away from less engaging competitors.
Find the Right Magento Product Configurator
To fully optimize your Magento product pages and drive long-term results, you can't just go with any product configurator. You need to incorporate the right solution that gives your customers the perfect online shopping experience.
At Threekit, we offer a fully loaded 3D product configuration platform that can revamp your product pages and digitize your complete inventory. Using virtual photography software, we can generate top-quality 3D visuals for any type of furniture product and custom option imaginable. These images will capture every color, shape and texture with unbeatable accuracy.
Our product configurator is easy to integrate on your site's back end as a simple Magento extension. Customers can then easily access and use this feature to design custom furniture pieces.
Our AR solution will further impress customers and give them the ability to see how their custom furniture would look in person before buying.
With the help of this comprehensive platform, you'll get the most from your Magento store. For more information about our Magento product configurator and what it can help achieve, connect with us today.