A Look Back: How Brands Have Used 3D for eCommerce in 2022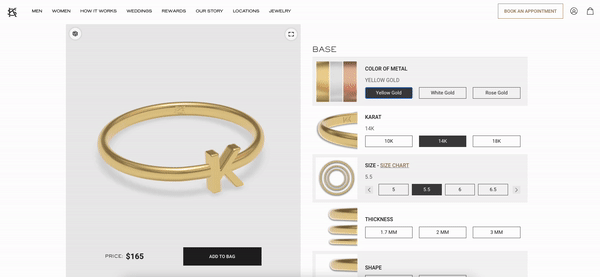 As we approach the end of 2022, more and more brands are taking advantage of 3D for eCommerce via virtual configurators and other technologies. With new and continuing trends in 3D technology and product configuration shaping the future of eCommerce, it's worth taking a look back.
In recent years, 3D eCommerce has made major strides as companies seek to replicate the in-store shopping experience as much as possible. Brands of all kinds are working to offer online shoppers the ideal experience that leaves a great first impression and boosts sales.
In seeing how far we've come since the early days of 3D for eCommerce, here is a retrospective of some of the brands that have led the way in this industry.
IKEA: A pioneer in 3D and AR for eCommerce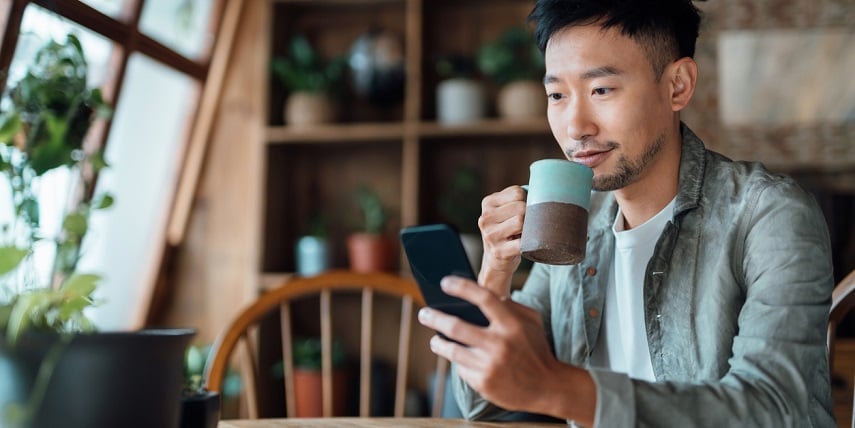 Placing more emphasis on online furniture sales, IKEA was one of the first big brands to adopt 3D for eCommerce. The company got its start in this area with IKEA Place in 2017, which is now a free mobile app that users can download to their iOS devices.
In addition to offering detailed 3D models of IKEA products, IKEA takes things a step further with its augmented reality (AR) capability. This tool enables users to see what custom furniture would look like in their homes or other spaces before buying.
The AR capability alone makes IKEA Place arguably even better for furniture shopping than visiting one of the massive stores. Users can easily view the products they want without any need for a physical sample.
They can also customize these items and perfect them before committing to a purchase.
Jweel: Taking custom jewelry to the next level
Another brand taking full advantage of 3D for eCommerce is Jweel, an online marketplace that makes it easy for customers to design and order personalized jewelry.
Users can use Jweel's 3D product configurator to fully customize and personalize jewelry of all types. They can start by selecting the specific type of jewelry they would like to order; the tool offers the option to choose from a text ring, embossed ring, freestyle ring or freestyle pendant.
After selecting the jewelry piece they want to design, they can open the configurator. They'll see a fully three-dimensional rendering of the design. They can then edit the materials, finishes, font and text to complete the design process.
Once they've finished the design, users can then export it as a digital file. Using this file, they can have their jewelry crafted by professional jewelers.
Jweel enables anybody to conveniently use the configurator via their online browser. As long as your browser has 3D capabilities, you'll be able to easily and quickly design custom jewelry that's uniquely yours.
Additionally, Jweel allows users to share their designs on Jweel's Flickr account. This connects them with a larger community of other Jweel customers.
Rebecca Minkoff: Offering the ability to "try" designs
Fashion brand Rebecca Minkoff is another company that's been using 3D for eCommerce along with AR technology for a few years now. The brand allows users to create custom designs for a wide variety of products, including purses, handbags and more.
Customers can harness the power of 3D models and AR on the company's product pages via Shopify Plus. In doing so, they can view their handbags and other products in the real world using their mobile devices. They can see precisely how large the product is and determine if it generally looks as expected.
Customers can then easily order the product without needing to visit a retailer.
The Shopify case study found that Rebecca Minkoff saw great results when using AR and 3D for eCommerce. Some of these results included:
Customers who used the 3D configurator were 27% more likely to make a purchase.
Customers were also 44% more likely to add products to their shopping carts when using 3D to interact with them.
People were 65% more likely to make a purchase after they viewed the product using the AR feature.
Shoppers weren't limited to mobile apps, either. While they could use the configurator and AR feature on the mobile version of the website, shoppers could also view 3D models on the desktop version.
EyeBuyDirect: Making the virtual try-on easier than ever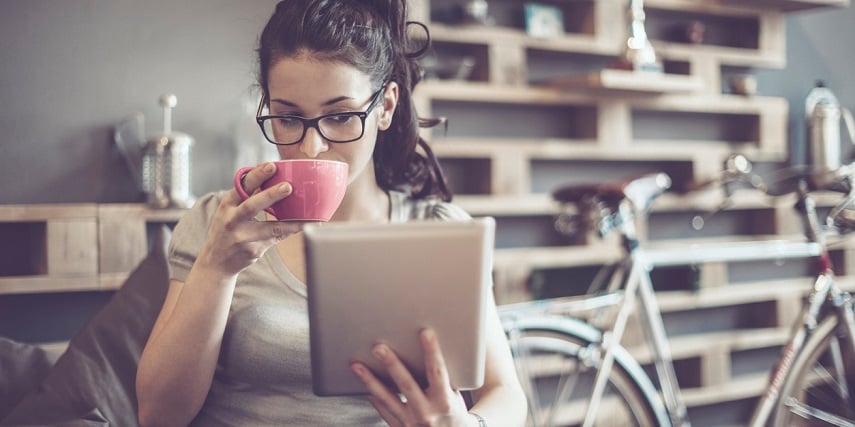 Another trend in 3D for eCommerce is the virtual try-on. This allows shoppers to see how custom apparel and accessories would look on them before buying.
One brand fully utilizing this capability is EyeBuyDirect, which enables online shoppers to "try on" their eyeglasses and sunglasses in full 3D.
Users on the desktop and mobile versions of the website can select the specific eyeglass or sunglass model that appeals to them. They can customize the lens and frame color or select different design variations.
Once the user has selected the ideal design, they can use the website's AR function to see a 3D model of the glasses on their face. As they move around and try different angles, the glasses move with their face in real time.
EyeBuyDirect is one of the many brands out there ensuring that people don't have to step inside a retail store, optometrist, or another location to try on items before placing an order. People can see exactly how their favorite glasses and other items would look on them without any need for a physical piece.
Use 3D for eCommerce to get the results you want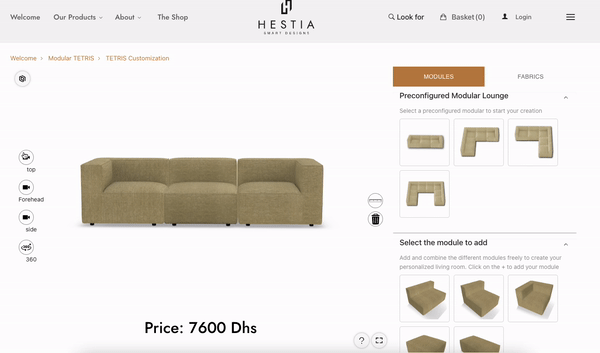 With the help of 3D for eCommerce along with AR, you can experience the success that these and other brands have enjoyed because of this technology. However, you must find the right solution to fully transform your eCommerce experience.
Threekit offers a complete product configuration platform that will equip your brand with the tools you need for 3D eCommerce. We offer a virtual product configurator that uses virtual photography to capture every detail of your items. We also offer an AR solution; you can connect 3D models in your configurator to real-world environments through shoppers' mobile devices.
To find out more about how Threekit can bring your business into the future, get started with us today.