Introducing The World's first AI Powered Visual Commerce Platform and Threekit GPT Beta
As pioneers in the industry, we are proud to introduce Threekit as the first AI-powered Visual Commerce Platform. We're taking the potential of AI even further, revolutionizing the way consumers interact with brands and products through 3D automation, lifestyle scene creation, and AI chat interfaces.
A Game-Changing Customer Experience
Our groundbreaking ThreekitGPT Beta launch takes center stage as it combines the power of OpenAI's ChatGPT with our visual configuration engine, catalog, and distribution. This revolutionary customer experience makes complex and highly configurable products easier to explore, engage, and discover while also reducing support costs. Leading global brands now have a massive opportunity to offer an unparalleled customer experience.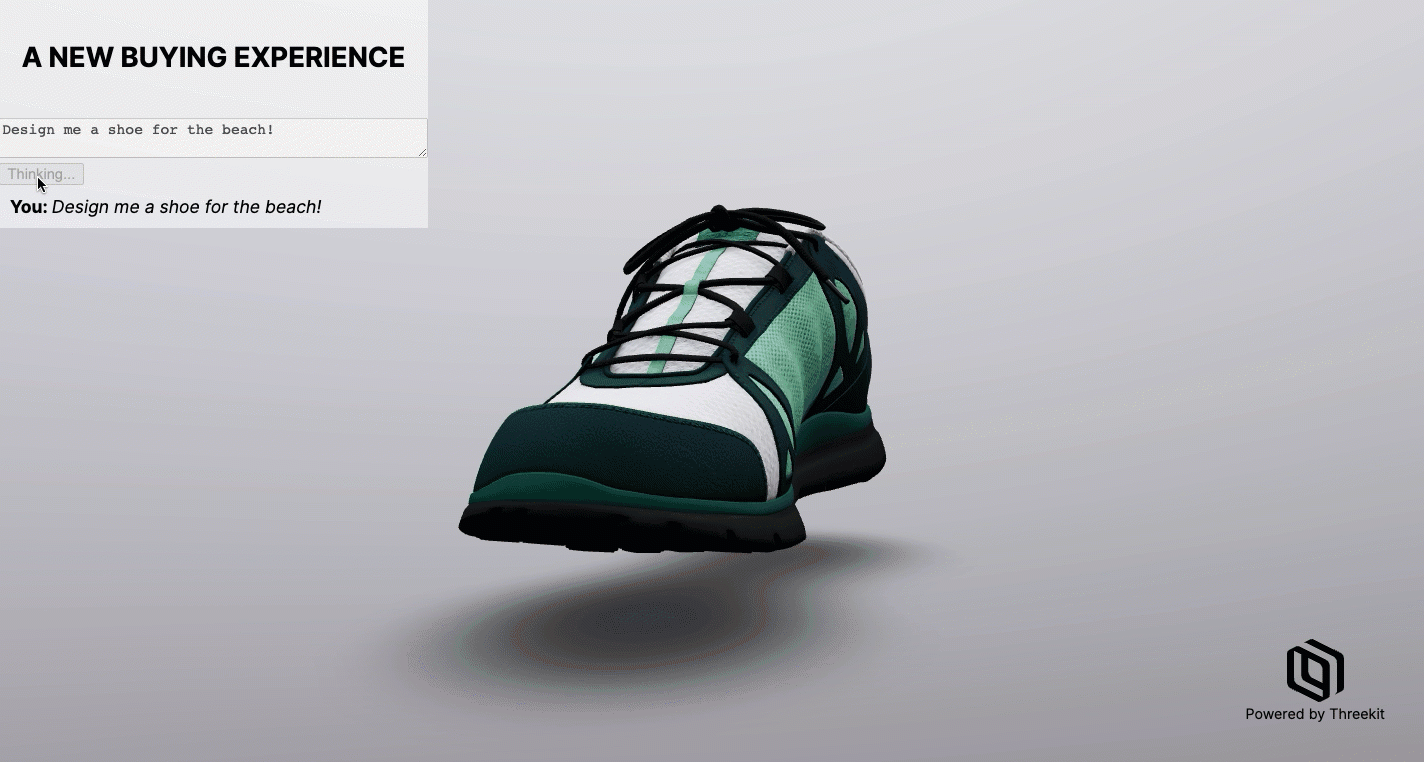 The Power of ChatGPT
The ThreekitGPT Beta enables users to configure products through a seamless chat interface, transforming the way customers interact with products. By leveraging AI, users can now have personalized, interactive conversations with the platform, resulting in a more engaging and intuitive experience.
Our CEO, Matt Gorniak, is ecstatic about the possibilities: "Threekit's integration of ChatGPT with our visual configuration engine creates a truly innovative and game-changing solution for the commerce industry. Our platform allows consumers to easily navigate complex products, making the entire shopping experience more enjoyable, efficient, and memorable."
Unlocking the Future of Visual Commerce
With the power of AI at its core, Threekit AI's Visual Commerce Platform is poised to revolutionize the way businesses and customers interact in the digital age. Brands that adopt this groundbreaking technology will gain a significant advantage, creating a customer experience that is unparalleled in the market.
As we embark on this journey to transform the world of commerce, we invite you to join us in exploring the incredible potential of Threekit AI and our revolutionary ThreekitGPT Beta. Experience the future of visual commerce, and discover how you can create an extraordinary customer experience.
To learn more about Threekit AI and the ThreekitGPT Beta, visit https://www.threekit.com/chatgpt.
Together, let's change the face of visual commerce and create magical product experiences.