Introducing Threekit for Salesforce Lightning B2B Commerce
Today we are excited to announce that Threekit's Visual Configurator is now available for Lightning B2B Commerce on Salesforce AppExchange.
Starting today, customers can build custom products in real-time with Threekit's 3D product configurator and place them in their space with augmented reality functionality. With enhanced scale and flexibility, teams can deliver a visual buying experience out of Salesforce with a self-service platform and no complex code.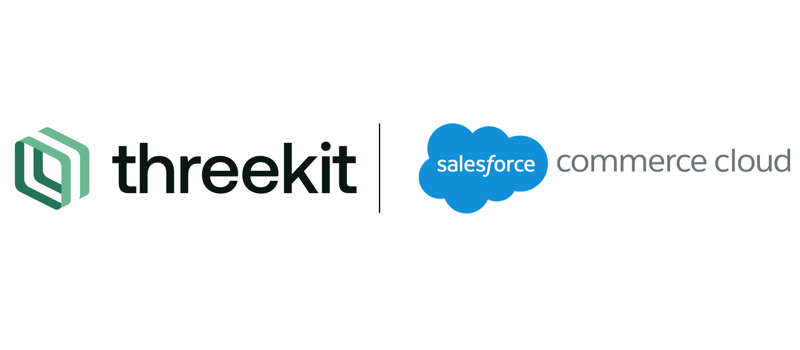 "Threekit Visual Configurator is a welcome addition to AppExchange, as they power digital transformation for customers with a visual buying experience backed by augmented reality," said Woodson Martin, GM of Salesforce AppExchange. "AppExchange is constantly evolving to connect customers with the right apps and experts for their business needs."
As B2B companies work to match the speed and convenience of the consumer eCommerce experience, visuals have emerged as a critical component to drive buyer engagement, confidence, and ease of use.
With Threekit, buyers can configure complex products based on commercial and catalog rules and 3D visual technology. Customers are able to let sales teams and buyers engage with products in 3D, Augmented Reality, and Virtual Photography so they can see exactly what they are buying.
When brands can more deeply engage with products in real time they become more confident and more willing to buy.
Threekit lets business buyers visually configure products at a massive scale with interactive 3D, Virtual Photography, and Augmented Reality. Threekit works by marrying your product catalog with 3D artistry and technology.
With Threekit, sales and distributors can drive a more engaging sales experience that drives faster sales.
Learn more about Threekit's Visual Configurator for Lighting B2B Commerce on the AppExchange.