Introducing Incredible Product Imagery at Massive Scale from Threekit
Threekit's automated product image features delivers stunning custom product visuals for brands' product catalog, eCommerce, PIM, and DAM. This announcement continues the momentum from the Tailored Brands announcement where Threekit Virtual Photographer is used in more than 1,000+ stores with Men's Warehouse to deliver "seamless, omni-channel experiences".
At Threekit, we've always been committed to pushing the boundaries of what's possible in the world of visual content.
Today, with the power of the world's leaving Visual Commerce Platform, Threekit customers are creating millions of accurate, stunning and contextually relevant product images.
We are excited to share with you the incredible features that our next generation Virtual Photographer can deliver:
eCommerce product images at scale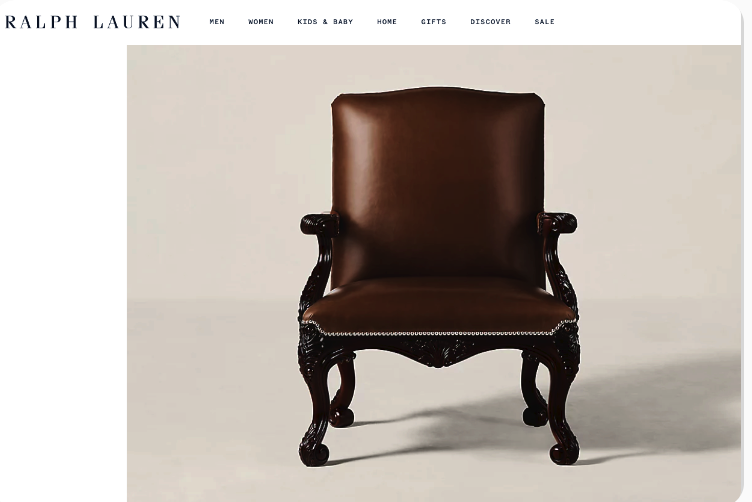 Virtual Photographer offers automated PDP (Product Detail Page) visuals, including packshots, hero images, 360° functionality, and zoom-in functionality to see detail for your entire product catalog.
This means your customers can now see your products up close and from every angle, providing them with the level of detail and confidence they need to make informed purchasing decisions.
Lifestyle scene generation for every product
Our solution also empowers businesses to bring their entire catalog to life in photorealistic scenes and contextual imagery, all without the need for traditional photography.
Help shoppers connect with them on a deeper level without the complexity, costs, and long wait times of traditional photography.
Unlimited and consistent product images with the Threekit platform
Thanks to the power of AI, CGI, and 3D technology, the next gen Virtual Photographer offers a unique advantage: the ability to unlock complete, consistent, and immersive product imagery for every channel, all at scale.
Whether it's your website, e-commerce platforms, social media, or beyond, the Threekit platform ensures your visuals are optimized and consistent for every environment.
Reduce product photography costs by 50-80%
Virtual photography offers a cost-effective alternative to traditional photography, slashing expenses by 50-80%.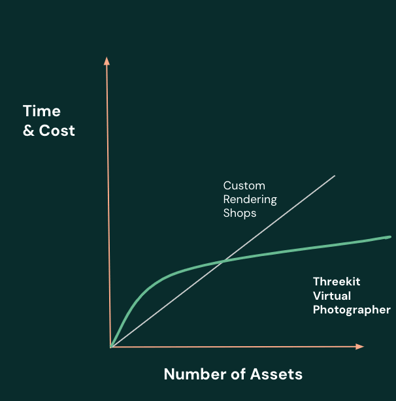 Eliminate the process of receiving product, physical sets, props, travel, editing and more. The flexibility of the Threekit platform allows for massive scale and dynamic changes in settings and lighting, reducing time and labor costs.
You can expect faster time to market, significant cost savings over time, and, most importantly, increased customer engagement.
We believe that providing an interactive experience for your customers is the future of e-commerce, and is designed to help you thrive in this dynamic landscape.
We are tremendously proud of the work we've done to help leading global brands create images at scale and the positive impact it has on their customer experience and bottom line.
Check out our transformative solution, experience the possibilities it offers, and join us in reshaping the world of product photography.