Introducing Customer Success at Threekit
Hello!
We are incredibly excited you found our Success blog – welcome!
Customer Success is one of our core values here at Threekit. We fundamentally believe that our business is dependent on our customers having a positive and productive experience with our platform.
The Customer Success team at Threekit is made up of Customer Success Managers (CSMs), who can help you learn about new platform features, set your success metrics, and figure out how to grow your Threekit relationship.
What is Customer Success?
At its core, Customer Success owns the customer lifecycle (sometimes referred to as the "Customer Journey") with our customers.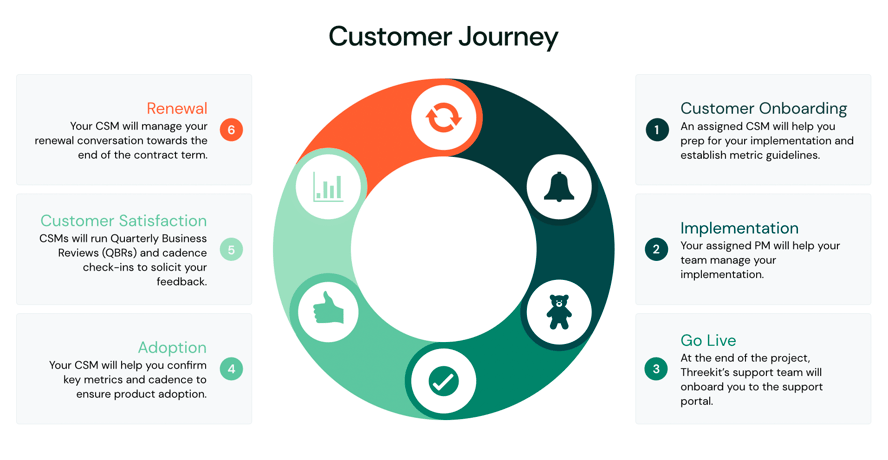 Customer Success Managers:
Act as a single point of contact and internal advocate for all ThreeKit needs
Become technical and strategic partners who will discuss new features, understand your business needs, and provide feedback to our product team
Make requested introductions to partners and other customers
Manage renewals
How do I contact Customer Success?
Your Account Executive will introduce you to your CSM shortly after you sign your contract with Threekit. Your CSM will set up an initial onboarding call to make sure you have everything you need to get started with your Threekit project. Once your project is complete, you can expect to hear from the customer success team on a regular basis with platform feature updates and check-ins.
You can always get ahold of the right person on our team by sending an email to success@threekit.com.
We look forward to making your journey with Threekit a special one.
Warmly,
Yana Myaskovskaya, Manager of Customer Success