How a Visual Configurator Can Hook Older Shoppers on Online Shopping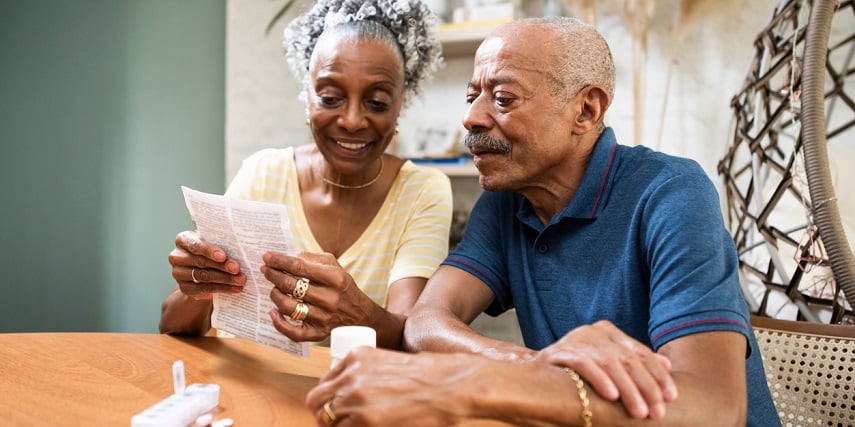 If you build and sell a product that targets older shoppers, then you'll want to understand how to market and appeal to that demographic. One of the best online tools you can use to attract those shoppers is a visual configurator.
A visual configurator allows customers visiting an online store to customize their own products online. They can create the product in real time set to their exact specifications, and they'll see 3D visuals as they work through the steps of customization.
For older shoppers, this tool is a blessing. Multiple aspects of it align with the online shopping experience that older shoppers are looking for. Understanding how to accentuate this will help you get the most out of your visual configurator.
How to Make Online Shopping Easier for More Shoppers
Let's take a closer look at how to hook older shoppers online with the use of a visual configurator and room builder.
1. Showcase its ease of use
While it is not true that all older shoppers have trouble using technology, some do. The truth is that shoppers of any age can find an eCommerce website with a complex interface to be confusing.
With a visual configurator, you don't have to have these concerns — and neither do your customers. It's simple to use and guides customers through a step-by-step customization process.
The 3D product configurator plugin is easy to integrate into your website, and it's easy to use for customers. You can clearly label each step, leaving any customer feeling as if the visual configuration process is a natural progression.
That translates to a buying experience that is short on intimidation and big on convenience for the customers. If any of your older shoppers aren't familiar with online shopping, then this will be a smooth transition for them.
Using automation, your visual configurator will bring each of the customer's requested features to life and highlight it for them as they do so. As an add-on to your online store, the visual product configurator plugin fits seamlessly into the rest of your web presence.
You'll establish a clear flow for your older shoppers from the discovery of your site all the way to pricing and checkout.
Effective eCommerce relies on the ability to demystify the sales process on your product lines, removing as many obstacles as possible between your customer and the end of the sales cycle.
With 3D product configuration, you take cutting-edge technology and condense it in a simplified way. Older shoppers will appreciate that.
2. Bring the product into the comfort of their home
Another advantage of 3D product visualization is the use of augmented reality. This is where you empower the customer to project your products into their home through their mobile screen.
This is a powerful visual tool for older shoppers.
Let's say your custom product is home furniture. For many older shoppers or retirees can be an important purchase as they are potentially moving (or downsizing) to a new home. They'll want to know exactly how much space a piece of furniture will take up.
Using augmented reality lets older shoppers feel comfortable knowing that the product customizer will make something going into their shopping cart that works for them. This comfort translates to confidence in their purchase.
Alternatively, a room builder tool allows them to build an entirely virtual space. With a visual configurator and room builder, they can understand how it will look in a new home without having to worry about whether it will fit.
There won't be any hesitation when they receive their price quote. They'll move forward knowing the tailored product will work with whatever environment they're bringing it into.
Whether it's furniture or some other type of product geared toward older individuals, a visual configurator helps lead to better conversion rates because it brings the product into the customer's world.
Your competitors will present your customers with boring, 2D images set against a pale white backdrop. So differentiate yourself by helping your older shoppers envision the product someplace they are familiar with.
3. Emphasize clear, powerful visuals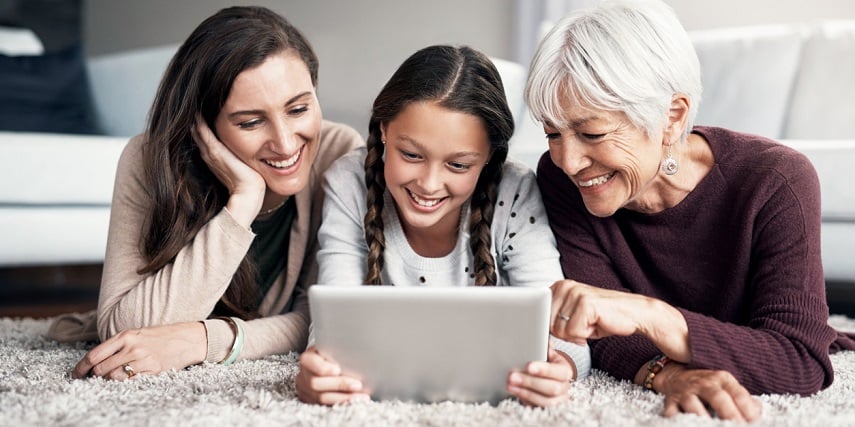 If you're selling new products, then you can showcase the look and feel of it online. You'll want to ensure that when older shoppers come across your customizable products, they're getting a clear representation of what to expect.
Our product configuration functionality produces 3D images, showing the customer exactly how they can expect the final product to look.
The visual configurator also uses virtual reality technology to create realistic recreations that give older shoppers a feel for the product's depth. You can't put it in the customer's hand as they peruse your website. But your product configurator can do the next best thing.
Not all older shoppers struggle with a loss or degradation of vision, but some may. That's why it's even more important to highlight your products as boldly as you can.
They'll want to get a perfect view of what they're buying. Otherwise, they may move on.
With photorealistic pictures of your configurable products, you leave nothing to the imagination. Your older shoppers discovering your site won't have any difficulty understanding exactly how the product looks, leaving no surprises when they receive it.
This applies to shoppers of all ages, as well. Research shows that 90% of what we process is visual, and we respond 60,000 times faster to imagery than we do to text.
Click here to learn more about our visual configurator.
Use a Visual Configurator and Room Builder to Reach Everyone in Your Audience
For older shoppers, they'll want to quickly process exactly what they're looking at. Companies doing that will create a unique and winning customer experience — and you can, too.
If you want to allow your older shoppers, or even shoppers of the next generation, to explore their own creativity by creating unique products, partner with Threekit.
Threekit's visual configurator uses cutting-edge technology to create winning, customized products for your customers. Pairing it with the right influencer content will draw a lot of new fans to your brand and product.
For more on how Threekit's visual configurator can help you make more sales, contact us for a free demo today.