How a Visual Configurator Can Boost Bathroom Fixture Industry Sales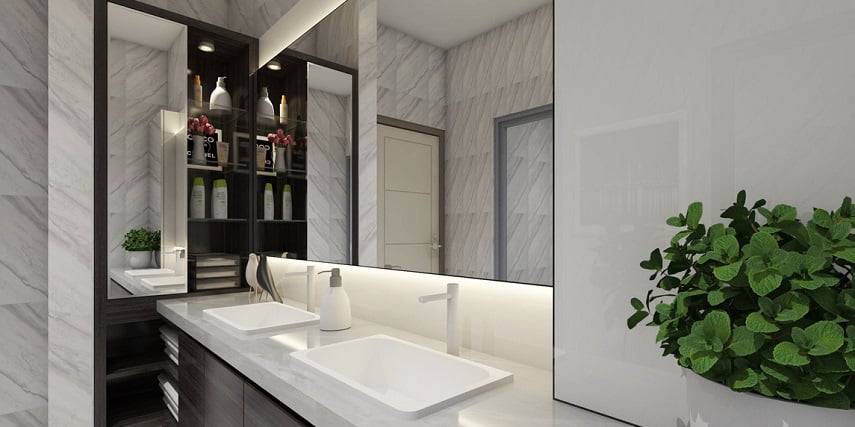 Interior design is a booming industry, with customers in both the home and commercial arenas seeking out new products for the next generation of DIY renovation experts. As shoppers continue to develop increasingly unique design styles, a visual configurator is an essential part of the DIY digital experience.
Where Does Product Configuration Fit Into the Bathroom Construction and Remodel Market?
Within this exciting ecommerce channel, faucets and bathroom fixtures were estimated at US$81.8 billion in the year 2020. They are projected to reach a revised size of US$106.4 billion by 2026. Overall, the industry is growing at a rate of 4.5% CAGR.
As part of this surging growth, customers are seeking:
A broader range of customization options
Enhanced product visualization
An improved buying experience that sets eCommerce vendors apart from the rest
This is where a visual configurator can help. Product configurations give customers the real-time shopping experience they enjoyed in traditional showrooms, along with custom pricing for a streamlined transaction.
This powers consumer satisfaction, keeps your best customers coming back and boosts revenue in the bathroom fixtures industry. 3D models can also create an augmented reality experience that takes shoppers from the browsing stage to the shopping car.
Just as shoppers are seeking the right fit in faucets, fixtures and fittings, eCommerce vendors are continually looking for ways to:
Enhance the customer experience
Provide easily configurable products
Improve overall functionality for their business
You might say a visual configurator has everything but the kitchen sink when it comes to customization. Discover what improved sales and engagement could look like for your business with a product customizer.
Boost Conversion Rates With a Visual Product Configurator
Conversion rates are a term many business owners hear when referencing the buying experience. From ads to images, conversion rates track the point in the sales cycle when a purchase is made and revenue can be recognized.
This ultimate goal can be a difficult process for online stores. For many stores, items tend to sit in shopping carts for ages while buyers debate whether or not a product is a good fit.
Customers need product visualization to feel confident in a purchase. In a virtual reality world, 3D images are key to creating a digital showroom experience. A visual configurator is especially helpful for complex products such as custom faucets, sinks, lighting and bathroom fixtures.
In fact, 3D models even allow customers to test how the product will look in their own homes through augmented reality.
Sales teams can easily leverage the power of product visualization within the sales cycle. Once a customer loves a product, enjoys the style and sees how that product will look in their home, the commitment has already been made. Finalizing the sale itself is simple.
Customizable products are ideal for the next generation of homeowners. These buyers are not going to brick and mortar stores; instead, they're browsing faucets and bathroom fixtures from the comfort of their couches.
A visual configurator is a convenient tool for shopping that enhances the customer experience and drives sales. Click here to learn more about our visual configurator solution.
Leverage Product Configuration as an Add-On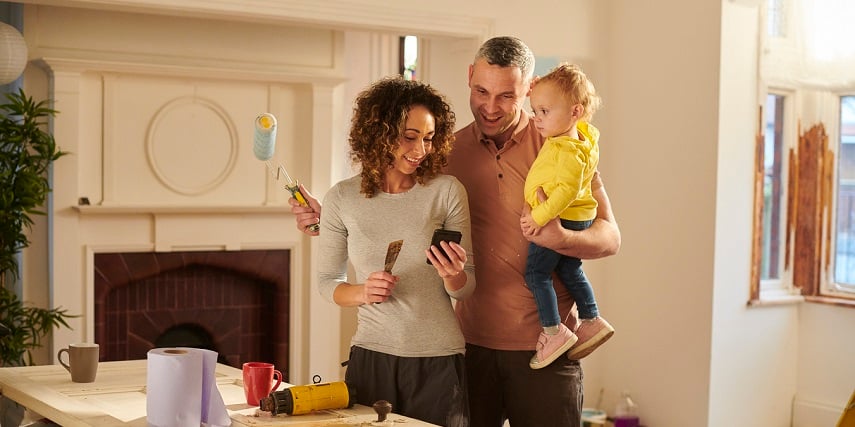 Technology is a growing arms race among ecommerce vendors. A successful sale depends on not just the customer experience but also competition from other online stores.
So keep your business at the forefront by leveraging the latest technology. A visual configurator is a simple add-on that syncs with WordPress, WooCommerce, Shopify and more.
As a business owner, you may know the term CPQ — or Configure Price and Quote. Salesforce defines CPQ as "a business software application designed for sales teams to provide product options and prices with accuracy."
Ultimately, CPQ software is an essential tool for increasing ROI in the digital world.
So, where does a visual configurator fit into the CPQ model? Simply put, a visual configurator streamlines pricing in industries that rely heavily on product customization.
Studies indicate that sales teams spend only 34% of their time actually selling. They spend the remainder of their time generating quotes, tailoring customization, seeking approvals on custom pricing and facilitating the transaction.
Empower automation with a visual configurator. A CPQ system works in conjunction with existing CRM and ERP systems, improving functionality with a simple plugin.
Once your business has a fully integrated CPQ system, the buying process truly becomes seamless. Users report ten times faster custom product quote generation, 95% reduction in approval time and 30% quicker training for new members of sales teams.
Automation was the driving factor in these numbers and can be partially attributed to the "C" in CPQ.
CPQ software, matched with 3D product configuration, is a dynamic tool that grows with a business to meet future needs and continually drive sales.
Increase Engagement With Fabulous Visuals
Understanding the visual economy is key to succeeding in the home design industry. Online stores with the best visuals are far more likely to draw in new customers and secure their first sales.
Likewise, the first stage of the sales cycle begins with getting the customers' attention. A flat WordPress template doesn't particularly appeal to shoppers.
The next generation of buyers expects dazzling silver faucets beside granite countertops, and they want every angle to capture the luxury behind the brand. That means using 3D models to create a curated storefront.
You can customize your visual configurator to match the aesthetic of your business while offering 365-degree rotation, 3D visual appeal and sleek automation for custom price quotes.
A real-time design experience is a fantastic tool for attracting new customers. This is especially vital in the home design industry, where visualization is key.
Our plugin isn't just helpful for homeowners. You can use it to reach commercial buyers who must report to a managing authority. They'll have a far easier time making purchases with clear product imagery and pricing.
With Threekit, there are no surprises when it comes to selecting the best faucets and bathroom fixtures for the job. Customers are empowered in their journey from beginning to end. Also, improved customer satisfaction leads to rave reviews of your business and attracts more new buyers.
Looking for more great ways to leverage a visual configurator in your business? Contact our experts today.