How to Use a Digital Experience Platform to Enhance Sales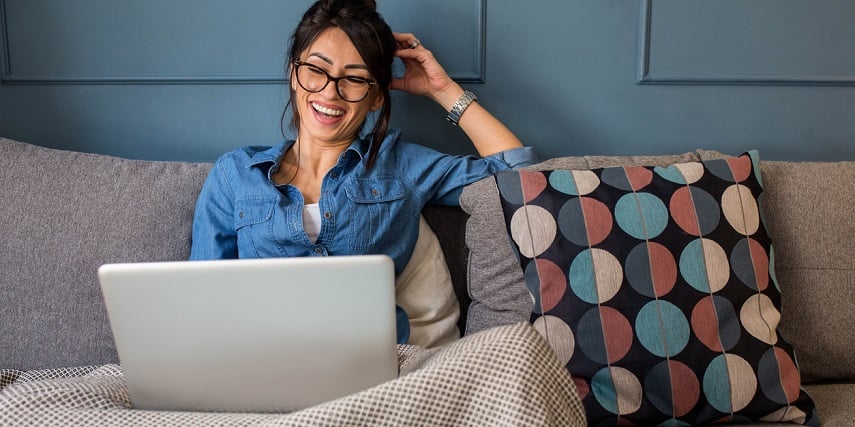 Aside from revolutionizing the way we work, the COVID 19 pandemic totally upended existing marketing strategies in the year 2020. Major events and trade fairs were canceled, and marketing budgets were replanned.
This is the time that companies realized they needed more than videos or digital catalogs to help potential customers comprehend benefits and complex functions. They needed a comprehensive digital experience platform that offered sales optimizations beyond the typical online experience.
Online shopping has several challenges, the biggest being unable to lend itself well to a full-sensory product experience. In a physical store environment, customers can touch products and try on clothes; it's even possible to see the size of a couch and how it looks in a typical room.
Traditionally, these things were not possible in eCommerce. However, there are digital experience platform options that can offer you more complete and deeper information about products from anywhere with emotionally tangible web experiences.
These include technologies such as augmented reality (AR), virtual reality (VR) and 3D configurations.
Why adopt a 3D online configurator as your digital experience platform?
3D product configurators provide engaging and interactive online shopping experiences that convert.
Powered by live 3D models, 3D product configurators are immersive digital marketing tools that help customers with product visualization and personalization. This allows them to observe their adjustments and get cost estimates based on their ideal customizations.
Ultimately, this leads to a more engaged customer relationship.
Here are six key things 3D configurator technology will do for you if you add them to your technology stack:
1. Save costs on omnichannel marketing and stock
3D configurators are a cost-effective digital experience platform that can close sales and maximize production. Customers can shop, compare, buy and get the product delivered — and you get customer data that helps improve that customer journey.
Why spend money on social media or TV ads when you can use 3D technology to convince your customers to buy with compelling visuals at every touchpoint?
Through this efficient process, you'll save money on direct marketing through digital channels. If a client is interested in a certain product but isn't sure if they need it or want it, they might see how they will integrate and look at it in their house.
3D technology takes product visualization to a whole new level through customer insights and customer-centric tools.
2. Offer a better user experience faster by getting rid of a ton of images
Featuring 3D product configurations means you can reduce the number of images and improve digital asset management. There is no need to select colors, add options to products and remove products through tedious processes.
With a digital experience platform like a 3D configurator, you can show customers what they're buying without them having to fill in a lot of information. This creates a better digital customer experience.
Additionally, 3D technology provides consumers with more information about the product and its features with the ability for them to adjust different parameters and finish their order.
For example, they will be able to see how they would use the product and what it would look like in their home. This is crucial because it helps the customer to determine the best option and know what they are actually buying.
3. Improve page speed and security
Shopping online is a lot of fun. However, paying attention to every detail can be challenging when you're moving quickly through your shopping experience.
A 3D configurator, however, allows customers to make adjustments in real time.
Additionally, 3D technology helps you to build trust with customers by providing security that is not possible with traditional 2D images. A 3D configurator will ensure that all those who visit your eCommerce page have trusted security certificates, which makes the buying experience safe and secure.
When set up correctly and supported by a 3D product customizer and visualizer, 3D configurators are significantly lighter than standard images.
They just entail a few lines of codes, without plugins and images, and they can form a core component of any headless CMS. Besides, 3D configurations don't require internet file hosting, so you don't need to stress about security issues.
4. Shorten the decision-making process and reduce cart abandonment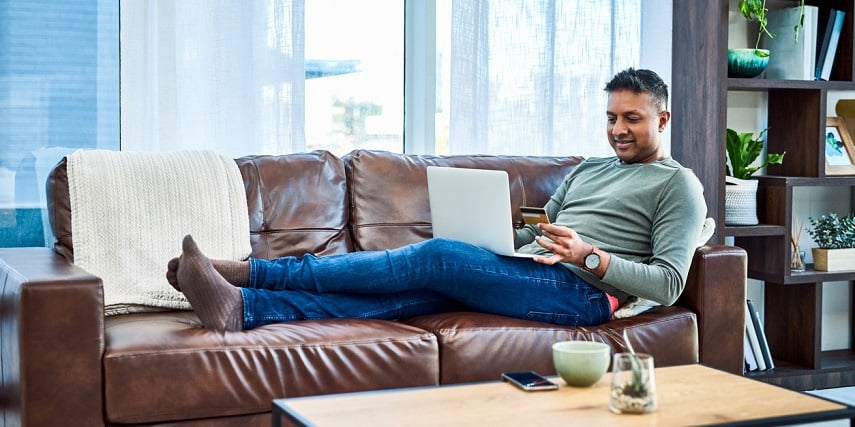 When using traditional marketing methods, customers are inclined to show hesitation early on in the process. They might not know what to test or try out, or they may be interested in a product but not sure if they should buy it.
This can lead to a decline in sales, and you're going to lose a customer before they even start their shopping process. Just as importantly, time and money will be wasted on digital marketing campaigns that are ineffective.
This is where 3D configuration tools come in to help you with digital experience management.
They help you to gain more control over your eCommerce marketing efforts by letting you show products that are more tailored to specific buyers. This helps reduce doubt and hesitation, leading to conversion of sales and higher profits for your company.
To do this, though, you need the best 3D configurators that not only allow you to test products but also provide on-site shopping details such as sizing, modular customization options, pricing changes and even delivery schedules.
5. Simplify customization, boost engagement and drive content with your digital experience platform
When shopping online, customers have to make a lot of decisions. You're probably already familiar with the experience.
It's common to search, compare and then select a product that you like the look of, only to find out there are tons of options. At this point, shoppers might end up clicking on something else just because it's featured more prominently in the image. By doing this independently, customers who could have loved your ideal product features and images get lost.
With a 3D configurator, you can create a display that showcases your selling features. Customizing and making adjustments will be easier for the customer through their own experience on your website. This can lead to increased sales and profit for your company.
6. Provide upgraded, unique and personalized customer experiences
Customizing your product configuration is no longer just a good idea; personalized experiences and products are a necessity. To do this, you must use the best 3D configurator that provides cutting-edge technology. Then you can choose from different templates and get the best result for your customers.
Through these tools, people can see what new items will look like at home through 3D technology via mobile apps. They can create a tailored display with top-selling features and benefits, thus convincing them to buy instantly with increased enticement and success.
Let Threekit help you gain a competitive advantage!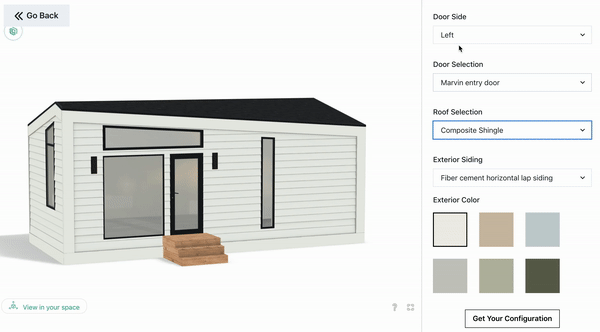 Augmented reality allows you to create a realistic view of the product in front of customers and get them to experience it visually before buying it. This type of visualization technology is the next wave in eCommerce marketing automation and will allow you to boost your sales by showing your customers what their product looks like online before they purchase it.
Get started with Threekit to increase sales and scalability for your company. Our solutions are compatible with Salesforce, BigCommerce and other CRMs or content management systems in your technology ecosystem.
Ready to use 3D configuration technology for higher conversion rates in your multi-channel strategies? Schedule a demo today and see how you can provide an engaging and upgraded online user experience for your customers.