How to Set and Beat Sales Goals With a Salesforce Product Configurator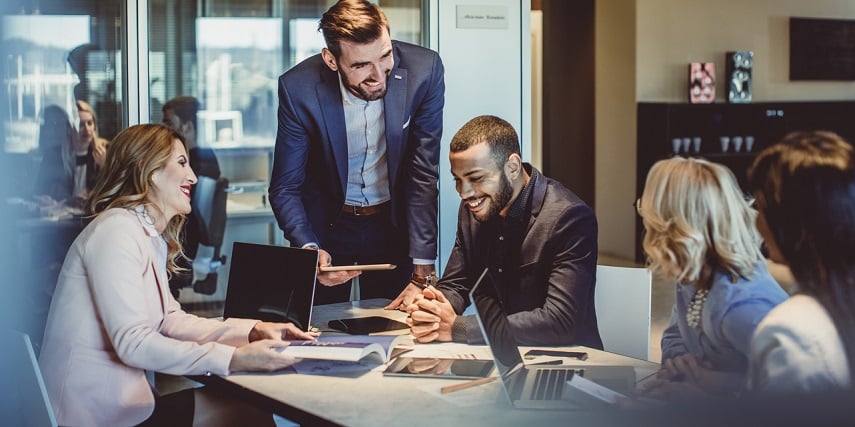 Quarterly sales goals are important for any business. After all, you miss 100% of the eCommerce targets you don't create. That's where having a Salesforce product configurator can help.
A clear destination and regular checkpoints ensure you're on the right path, especially if you have a vision for how your small business will grow. But it can be hard to know where to start or how to determine and track appropriate goals without data.
Combining our comprehensive product configuration software with the various sales and customer experience benefits that Salesforce offers can unlock unparalleled functionality. We'll cover the features of useful sales goals and detail how you can create and achieve the ideal quarterly sales goals for your business when you add on our Salesforce product configurator.
Best Practices for Setting Quarterly Sales Goals
To determine the best quarterly sales goals for your business, consider where you want your business to be in a year, five years and even ten years. This will show you what you're working toward.
Working backward helps to clarify what you need to do to get there. What benchmarks do you need to meet to achieve these goals? What do you have to do consistently?
To create the most useful goals and get the best results, experts recommend using SMART goals:
Specific: Provide useful details to clarify the exact scope of the goal.
Measurable: "More sales" is not a concept you can measure. Instead, give the goal a number you can measure.
Attainable: It's great to shoot for the stars. But being ambitious to the point of impossibility just sets your team up to fail.
Relevant: Keep your destinations in mind and make every goal a step in the right direction.
Time-Bound: Using quarterly sales goals instead of just setting general goals gives you a timeframe for success.
Creating Quarterly Sales Goals With a Salesforce Product Configurator
A Salesforce product configurator provides a wealth of data you can use to your advantage. Understanding your business and team better through data analysis will help you better structure your goals for the best chance of success. Here are some examples of how to use this data to create your quarterly sales goals.
Analyze data to understand typical quarterly sales
For your SMART goal to be attainable, you'll need an idea of what you're accomplishing now to see how much you can grow in just a few months. With the powerful backend features our Salesforce product configurator provides, all the details of your sales are collected for you to analyze.
Make sure to do this for each individual quarter, not using an average or one quarter as an example.
It may seem like it works out the same; however, sales almost always increase during Q4 as the holidays approach. Seasonal changes like that will have a huge effect on your results.
Use project management data to assess team and individual productivity
Our project management features like our 3D digital asset management and order tracking and management system allow you to delegate tasks to specific members of your visuals, customer service or sales teams.
Then you can track their progress and see things like how long it's taking to create visuals for your most complex products, add them to your product catalog or update pricing models. You can also see how many customers your sales reps talk to each day.
How a Salesforce Product Configurator Aids in Hitting Quarterly Sales Goals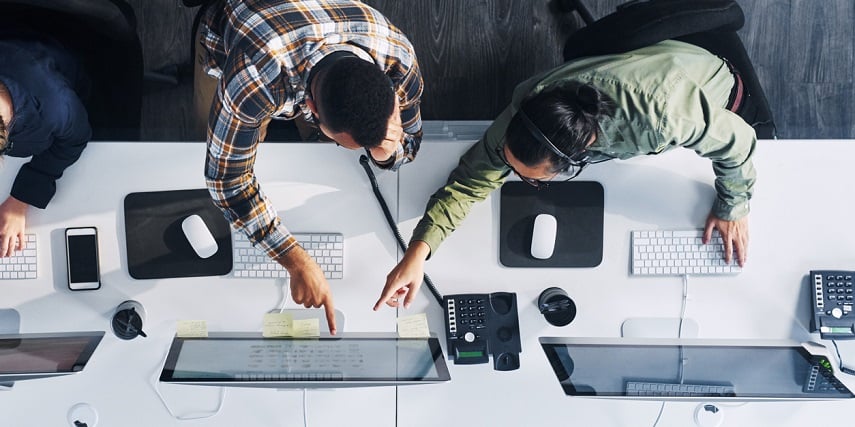 Not only does the Salesforce product configurator have useful data for analyzing and understanding your business, but it also offers integrations to improve it. Many of our powerful and user-friendly integrations can help you streamline your workflow and make your team more efficient and productive.
Clear data on bestsellers
Knowing what your customers buy the most is very useful. You can use that knowledge to:
Create similar products.
Create the most useful ads.
Make promotions that customers will find relevant.
Integrations automate and streamline the sales process
Typically, your sales team has to do a lot to turn potential customers into satisfied ones. Here are some of the integrations that can automate much of the sales process so you can streamline your teams' workflow.
Our Salesforce CPQ platform
Instead of applying your pricing model to a custom order after a consumer decides to configure one of your products, our high-tech Salesforce CPQ solution ("Configure Price Quote") updates the pricing in real time as the customer is configuring it alongside the 3D product configurator's updated product visualization. Our CPQ software's quote generation automation also leads to more accurate quotes.
Our visual product configurator automatically creates print-ready files, the bill of materials and assembly instructions. This ensures the exact product customization options the buyer wants. This increases the odds of a satisfied customer and decreases the odds of a return.
Our ERP integration combines the functions of 3D digital asset management, product information management (PIM) and your CPQ to create one database for all your information where all your teams can communicate with ease.
Click here to learn more about Threekit's Salesforce product configurator or find out about our integrations for your ERP, CRM and CPQ systems to give your sales team even more functionality. You can also find these integrations in the Salesforce.com AppExchange.
Purchase and customization data supercharge your marketing
You can use the data from the Sales Cloud along with data from our Salesforce product configurator to see every customization purchased. Knowing what customization options are used the most helps you target your ads, create more useful promotions and understand what customers like. You can also get rid of options that aren't being used to streamline the buyer's journey.
Unlimited Power in Your Hands
With the combination of Threekit's Salesforce product configurator and the Salesforce platform, there's no limit to what you can achieve. The better you understand how you're currently doing and the more accurately you can track your progress, the easier it will be to set the right quarterly sales goals and then knock them out of the park.
Our platform has everything you need to accomplish just that!
Get in touch to learn more about how Threekit's product customization platform can help your business.